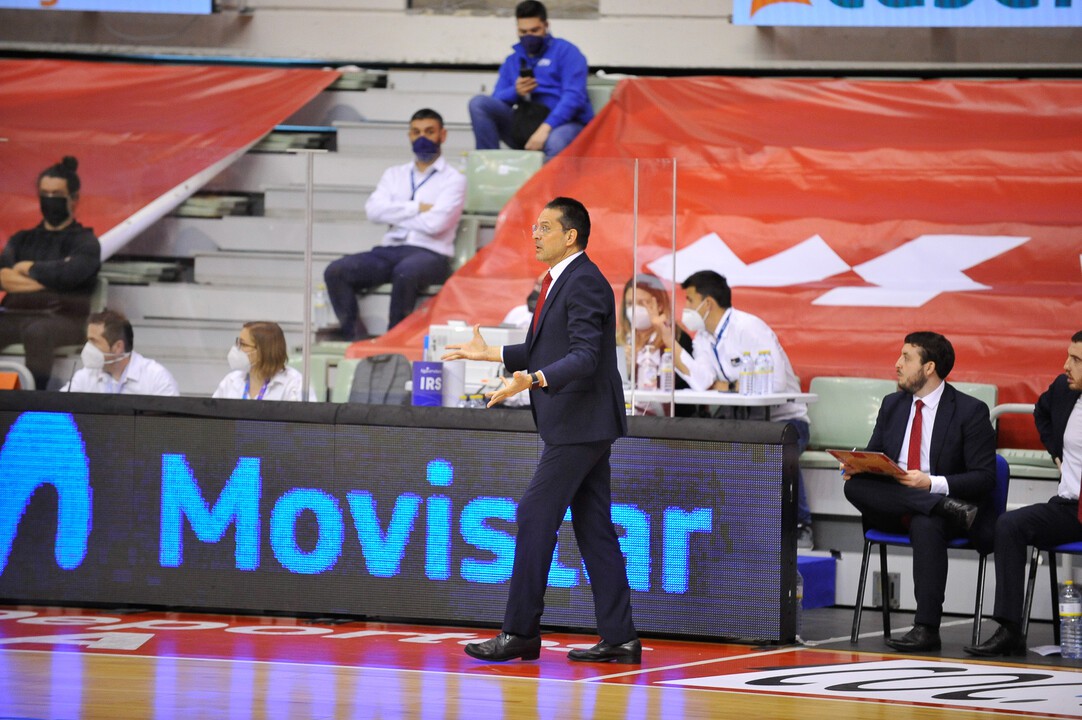 BAXI Manresa receives a visit from a Burgos installed in the upper class
Joan Peñarroya's team is fifth in the Endesa League and is having a great season, including the European title. The team from Bages will not be able to count on Báez, Janning and Guillem Jou yet.
Friday 29 of January of 2021 at 16:41
A team that is growing and is already among the best in the league is coming to Nou Congost. Hereda San Pablo Burgos is fifth in the Endesa League, with 14 victories. In his ranks, old acquaintances and a myth of the Nou Congost on the bench. The home team is still weakened by the injuries of Báez, Janning and Jou.
BAXI Manresa is a team that has been determined to maintain a balance in its balance. It takes the entire league with victories and defeats in equal parts, and in Murcia it won for the tenth time to stay leveled. A success that will try to extend now with the visit of a team that is already among the upper class of the competition, and with the difficulty that add injuries.
For its part, Hereda San Pablo Burgos arrives at a sweet time. This Wednesday it won on the court of Happy Casa Brindisi in European competition, and has won 6 of the last 7 matches of the championship. It will not be able to count on the guard -ex-player from Manresa- Alex Renfroe, while Horton is also in doubt. Jordan Sakho, Alex Barrera and coach Joan Peñarroya will return to the Nou Congost.
Pedro Martínez said in this Friday's press conference that «we are excited about the last victory, but it is a new game and we must be focused on what is to come; we play against a 'top' team in the league, and the reality is that against the first teams we were only able to win the Penya, and we clearly lost a month ago in Burgos; we must try to give our best to compete, this is the first goal».