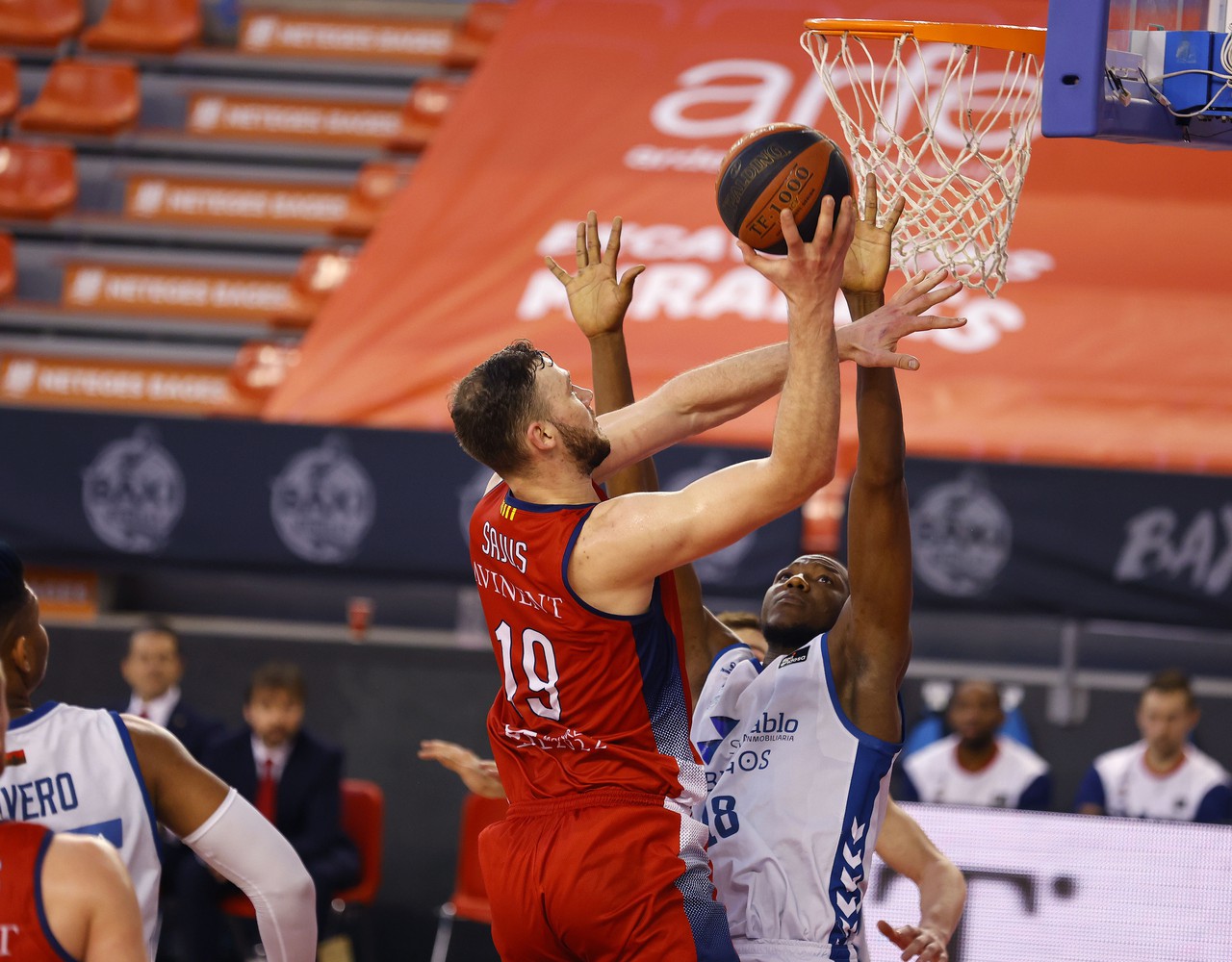 BAXI Manresa encounters a very successful Burgos
The Bages team did not give up at any time, although Joan Peñarroya's team escaped in the second quarter and managed the income. Sajus, Mason and Hinrichs, the highlights of the home team.
Sunday 31 of January of 2021 at 15:02
87 BAXI Manresa I Dani Garcia 8, Mason 9, Vaulet 9, Hinrichs 13 and Eatherton 10; Rafa Martínez 8, Tabu 4, Sajus 24, Dulkys, Dani Pérez 2 and Sima
101 Hereda San Pablo Burgos I Cook 10, Benite 20, Salvó 5, Rivero 15 and Kravic 4; Salash 11, Barrera, Infante, McFadden 22, Sakho 2, Rabaseda 5 and Horton 7
Partials: 19-19, 11-29, 22-28, 35-25
BAXI Manresa ran into a very successful Hereda San Pablo Burgos, who took the victory of the Nou Congost (87-101). Joan Peñarroya's team, which was returning to the Nou Congost along with Jordan Sakho and Alex Barrera, escaped in the second quarter and managed with solvency the difference against a rival who did not stop fighting at any time. Saturday at 18:00, new opportunity to continue joining the court of Herbalife Gran Canaria.
In the first moments the equality between the two sets predominated, that were exchanging the leadership in the marker. It came at the end of the opening quarter with a tie at 19, after the visitors answered a three-pointer converted by Rafa Martínez.
In the second period the reds had a hard time scoring, and the team coached by Joan Peñarroya took advantage to nail a partial 11-29 and reach the middle of the match with a difference of eighteen points (30-48), which made things very complicated for the interests of Pedro Martinez's men.
Returning from the locker room, the Burgos remained very successful from a long distance, and this fact prevented that the Bages team could re-enter the game. By the end of the third quarter the duel was already very much on track for the visiting side (52-76).
In the last ten minutes the locals took advantage of the relaxation of the rival and, led by Sajus, Mason and Hinrichs and with a Dani Garcia who took advantage of the minutes he played, managed to cut distances and leave a result of 87-101, then that the referees invalidate Vaulet's last basket.