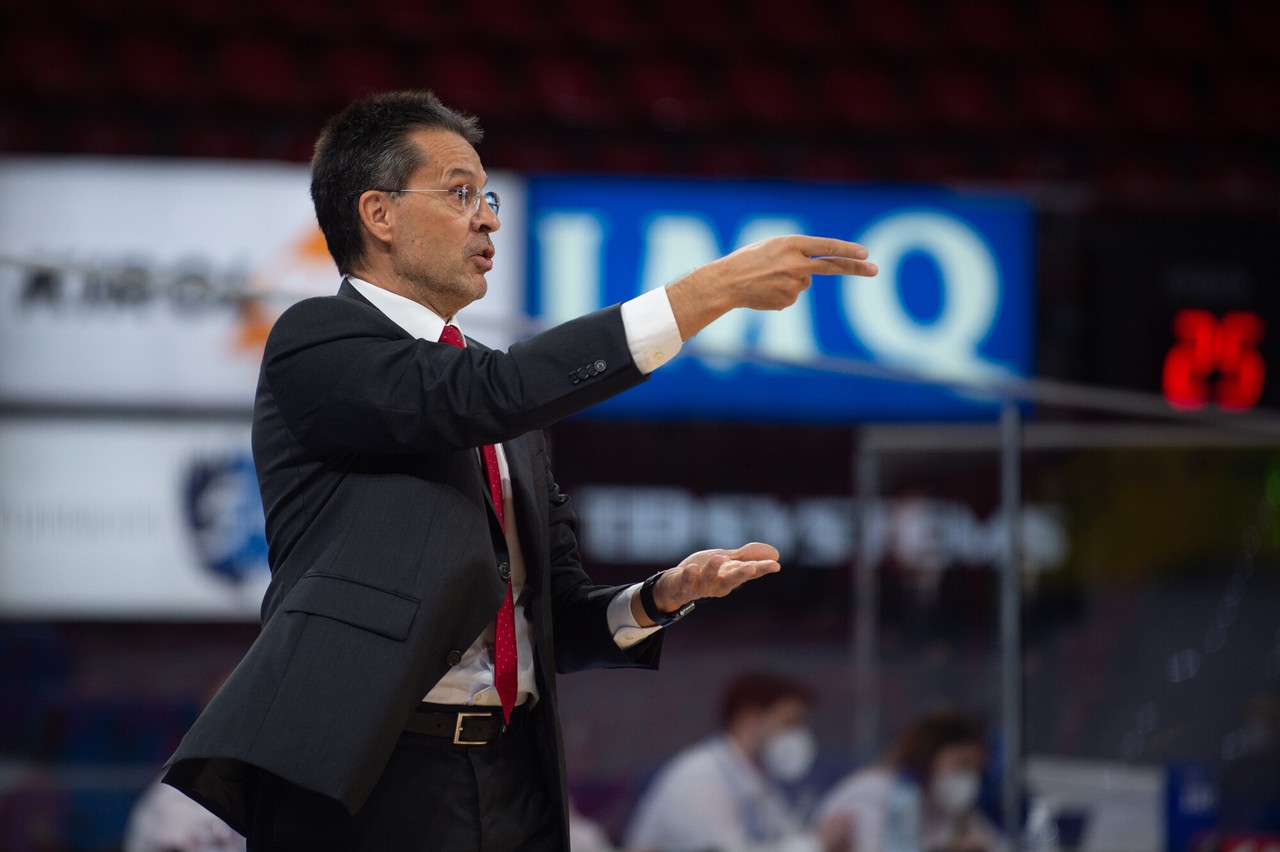 BAXI Manresa receives the visit of a Bilbao Basket more rested than expected
The Basques saw how the match they were to play on Thursday was postponed. Joesaar has not yet recovered and will be replaced by a linked player.
Friday 30 of October of 2020 at 17:08
This Saturday at 20:45 (M + Deportes) the Endesa League returns to the Nou Congost with the match corresponding to day 9 between BAXI Manresa and RETAbet Bilbao Basket. The 'men in black' should have played a match against MoraBanc Andorra this Thursday, which ended up being postponed by the positive for Ibon Navarro's COVID.
The league returns home, although it continues the strange situation generated by the health crisis. BAXI Manresa will still not be able to count on Janari Joesaar, who injured his knee a week ago. One of the two linked players who are in the dynamics of the first team, Peñarroya or Mutic, will enter the call.
The RETAbet Bilbao Basket arrives at Bages with 1 victory and 4 defeats, although it is a team with potential and very physical. As Pedro Martínez pointed out, two of the best teams face off in offensive rebounding. Alex Mumbrú's team is statistically led by Ondrej Balvin with 17.2 rating, followed by guards Rouselle and Hakanson.
Martinez said in the preview that "we know they have difficulty, in attack they are very good and with great players like Balvin, athletic, outside shooters like Kulboka; we will have to play well, bounce and pass the ball to be able to win».