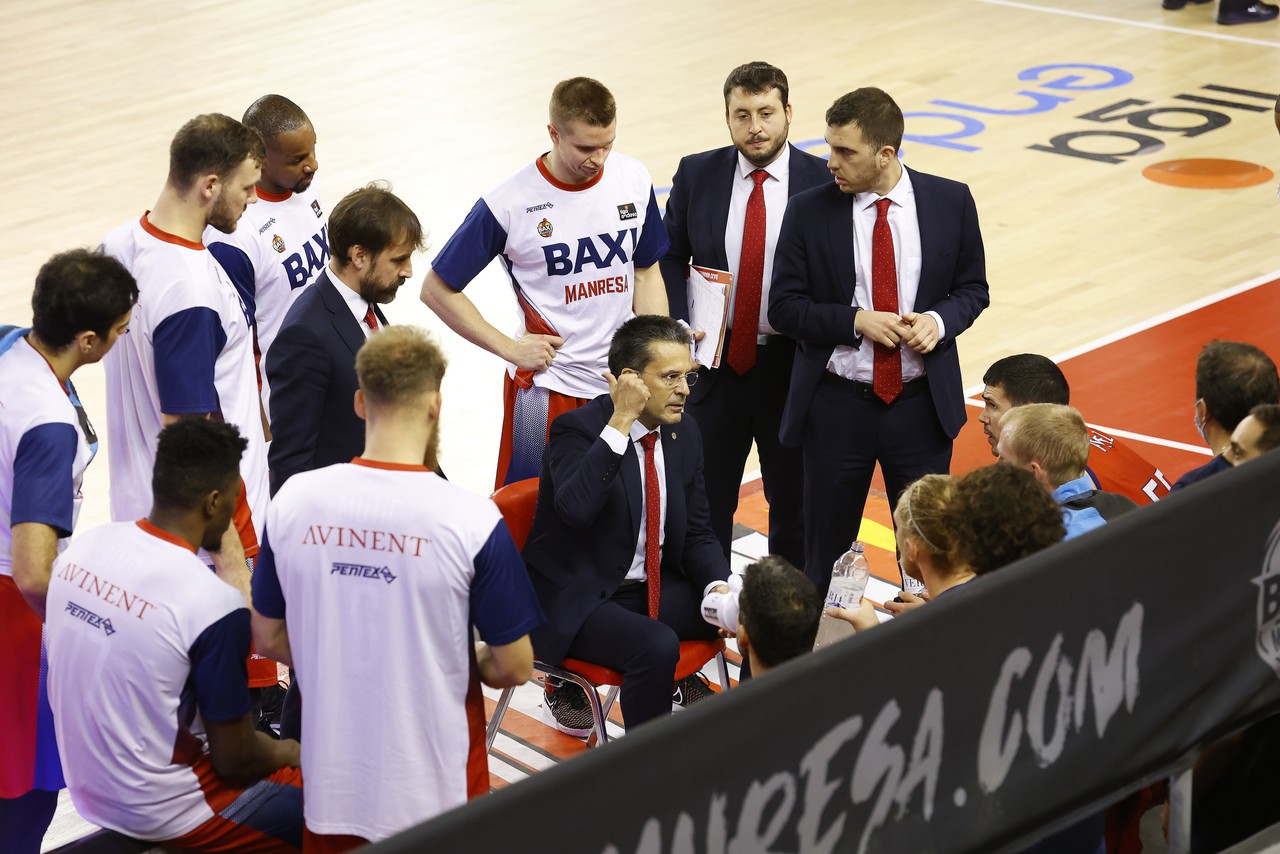 BAXI Manresa facing a level challenge: visit to the court of the champion Baskonia
Janari Joesaar will remain the only casualty for this Wednesday's match at 18:30 (live on Movistar + Deportes).
Tuesday 27 of October of 2020 at 18:08
Week with a double day in the Endesa League. BAXI Manresa leaves today to play tomorrow on the court of TD Systems Baskonia (18:30). Basques and Catalans are tied in the standings, although Vitoria are the reigning champions of the Endesa League. A major challenge: winning on their court.
Pedro Martínez explained today in the pre-match that the only casualty will be that of Janari Joesaar, who is still suffering from a strong blow to the knee last week. The 11 players from the first squad will travel. BAXI Manresa wants to remain unbeaten away from the Nou Congost on the court of a team that is one of the greats of the competition, and even more so after being crowned champion in Valencia.
The Basques have stumbled in this league start (against Murcia, Burgos and Joventut), but have one of the best squads. League debutant Rokas Giedraitis is being the team's standout, with 15.1 points and 4.9 rebounds per game. But the team also has Henry, Jekiri, Polonara, Vildoza... many good players under Dusko Ivanovic.
Pedro Martínez said in the preview of this day 8 that "they are a team that has height, athletically very strong players and this will be the main difficulty; the fight for the rebound may be key because in principle we are inferior; we will have to see if we are able to balance it».