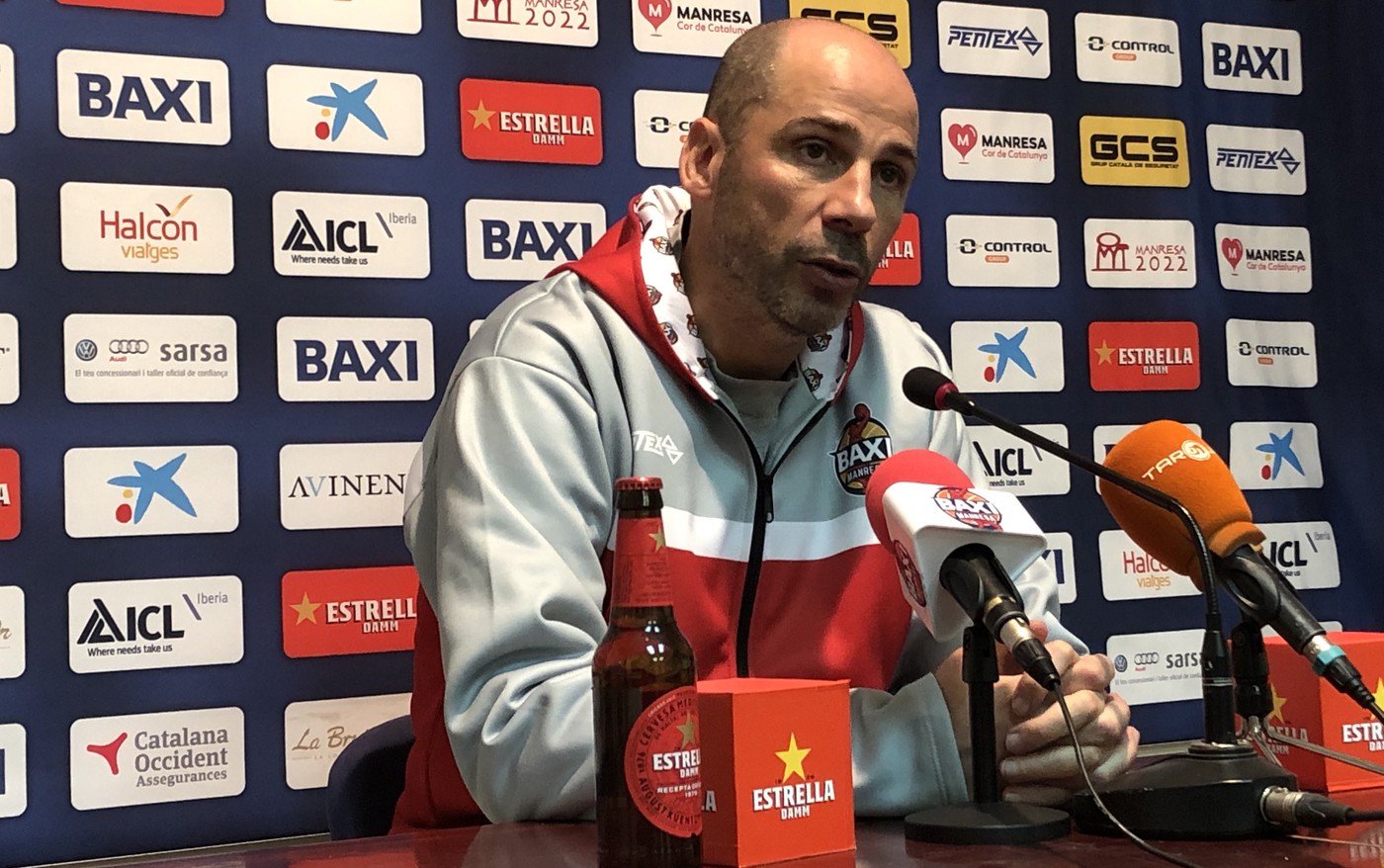 Resumption of the BAXI Manresa with a classic: Movistar Estudiantes
The Endesa League returns after the break with 2 matches at the Congost: the first, Sunday at 12:30, against Estudiantes with all team available.
Friday 1 of March of 2019 at 15:00
After more than 20 days without basketball, the Endesa League returns. He does it in the Nou Congost and with a basketball classic: BAXI Manresa - Movistar Estudiantes. It will be Sunday at 12:30, and the men of Peñarroya will be able to count on all the squad for the first time in the whole season.
In the Bages there is a lot of desire to see the reappearance of the BAXI Manresa. Day 21 of the Endesa League reactivates the competition after many days of unemployment. Joan Peñarroya explained that for the first time in the season the 12 players of the first team have been available in a training session. Zubcic and Murphy have evolved well from their injuries and it seems they may be present in the match.
The visitor in the Nou Congost is the Movistar Estudiantes, 12th classified, with 8 victories and 12 defeats, and chasing the first positions. Those of Ramiro de Maeztu have great scoring talent, with men like Brizuela, Gentile and Clavell, and an experienced Catalan coach, Josep Maria Berrocal.
Joan Peñarroya explained in the preview that «it has been an atypical situation, of 3 weeks without competition, but we have tried to take advantage of this time to confront this final volley with guarantees; we have done well to recover injured; This week is the first day we have had 12 professional players to train; We want to meet again with our fans and the feelings of competing at home; the opponent has changed very important pieces, and they have won 4 of the last 6 games; they have a roster of play-off teams, scoring more than 90 points in the last days ».