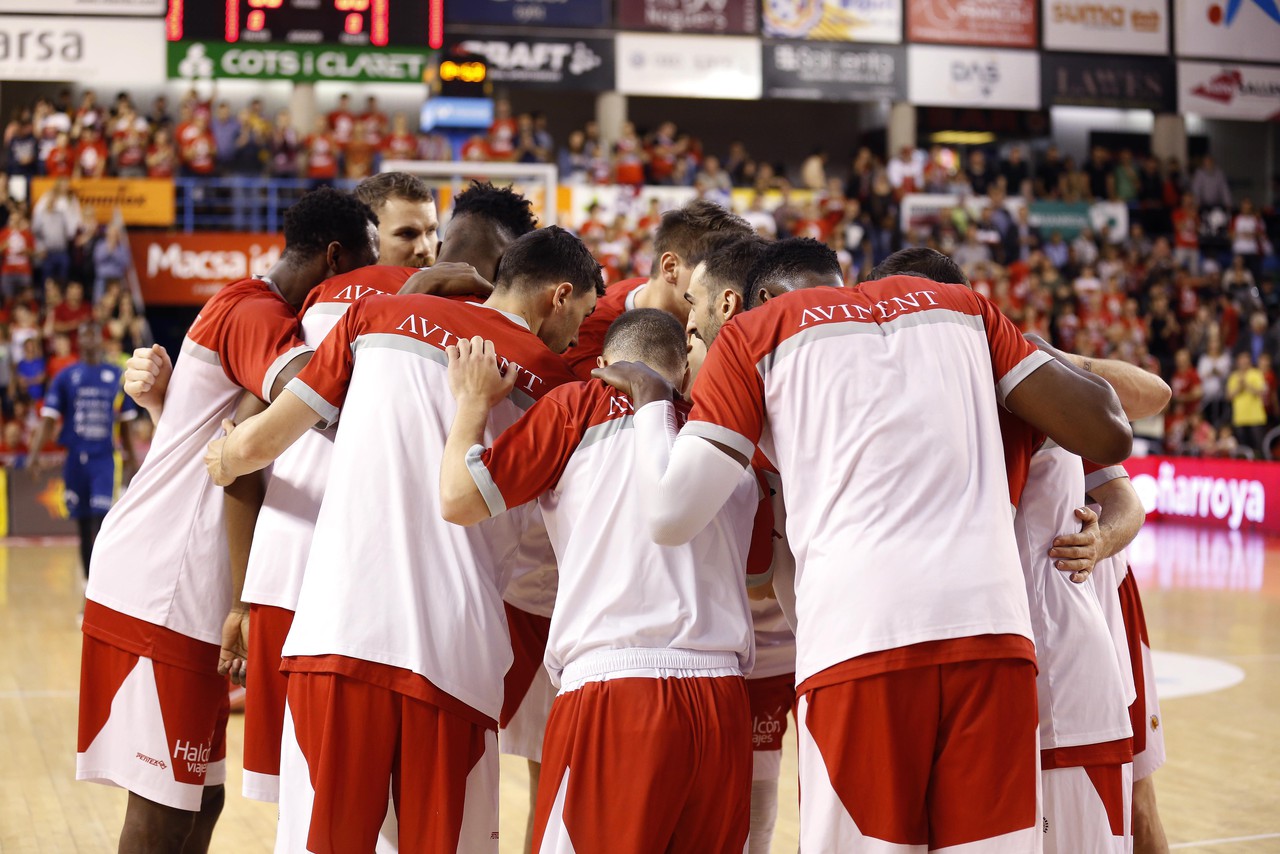 Full arena at Nou Congost to receive Montakit Fuenlabrada
BAXI Manresa is playing in the last two days to be in play-offs for the title. The team will fight with the casualties of Fisher, Toolson and Murphy.
Friday 17 of May of 2019 at 14:00
This Saturday at 8:30 pm the New Congost will be full. The manresaian public follows next to their team to the end, in a season that could culminate with the classification for play-offs. To do so, good results must be obtained in the last two games. Before the Fuenlabrada, BAXI Manresa will not be able to count on Toolson, Fisher or Murphy.
The atmosphere of support to the BAXI Manresa team is absolute. The public of the New Congost will be the last regular league game in the house in order to help the team, who has suffered in the last few games and has not found the desired results. Corey Fisher will be injured with an injury to the femoral biceps, and also Toolson, with a back injury, and Murphy, who injured the knee in the game in Badalona. However, the team is preparing for two decisive games, which BAXI Manresa can take to play-offs. However, level out the results of the rivals (Zaragoza, Youth, Tenerife, or even Andorra) in the last days.
Instead, the Montakit Fuenlabrada comes with salvation under his arm. The Madrids travel without the injured Marko Popovic, who announced his retirement this week. In a game decided in the last seconds, they achieved mathematical salvation against the GBC. With 12 wins, they are permanently insured in the absence of 2 days. In the ranks of the team we find men like the well-known Marc Garcia, and also the dangerous Cruz, or Eyenga.
In the previous, Peñarroya pointed out that "we focus this game in a 'normal' week with the losses we already have, although the mood at the beginning of the week was not the best; I'm glad how we trained the last days; We play with a bad situation as regards elements, but we would have signed all at the beginning of the season; Speak about playing the play-off, and on a team that has been playing for more than 20 years, he says that we are in a good situation despite the difficulties we have; Fuenlabrada is a tough opponent, who has achieved the goal and can come with less pressure and can do good basketball ».