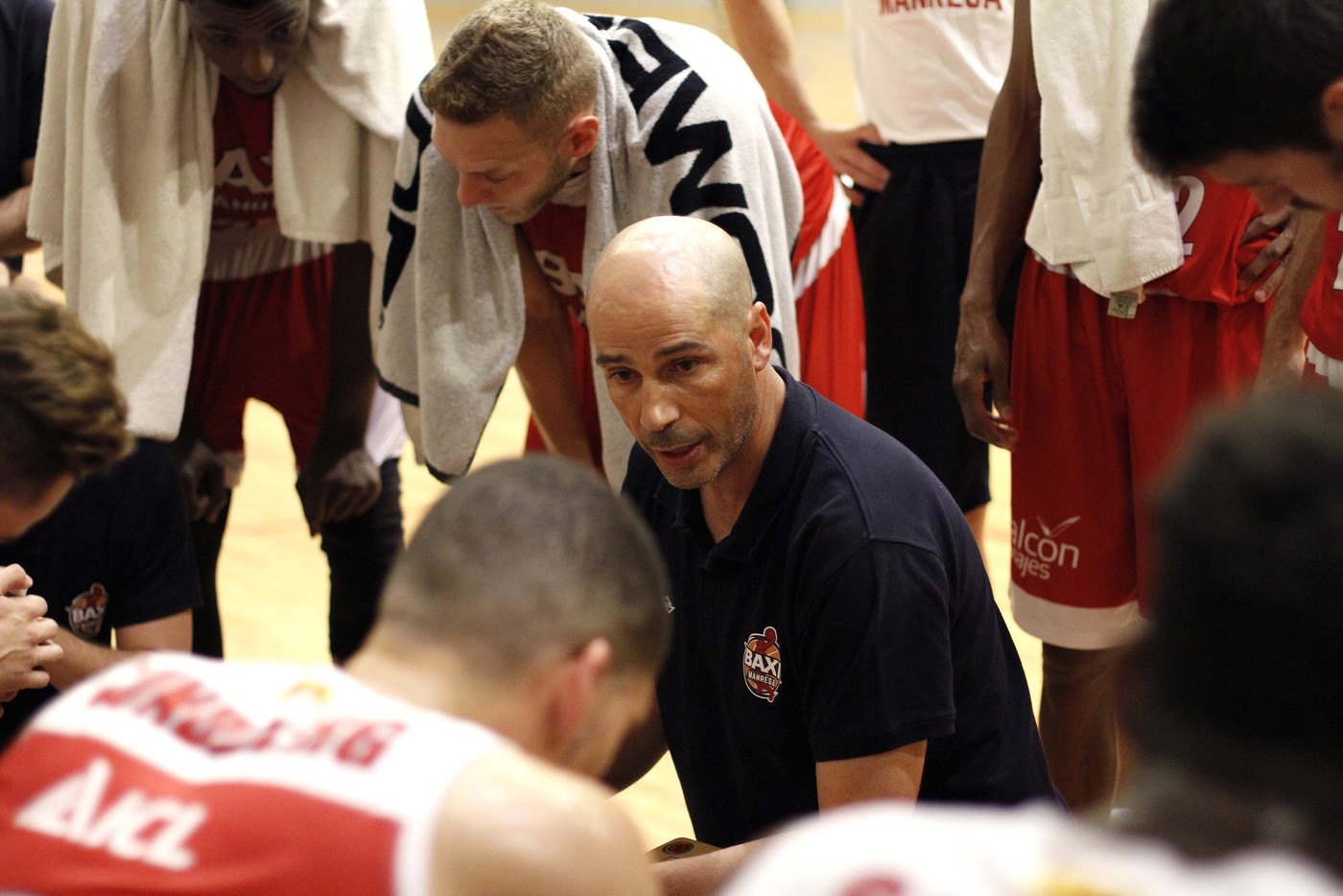 BAXI Manresa starts the Endesa League on the court of Movistar Estudiantes
Doellman will be the only casualty of Joan Peñarroya's on this first day. Nearly thirty Manresa fans will be at the WiZink Center supporting the team, on Sunday at 12:30.
Friday 28 of September of 2018 at 16:09
The wait is over, and BAXI Manresa starts the Endesa League again. On the first day will face Movistar Estudiantes, now led by Josep Maria Berrocal. Justin Doellman is still recovering from his injury and will be out in a game in which Manresa will not be alone in Madrid.
The moment of truth arrives, the league begins. After the tour of the LEB Oro, BAXI Manresa is once again among the best in order to stay. First match against Movistar Estudiantes in Madrid. Cincinatti forward Justin Doellman will be low, but the Congost recover Álvaro Muñoz, who has already overcome his ankle injury. Siim-Sander Vene has gone through a gastric process but is expected to be in the game. A coach organized by Bàsquet Manresa will bring about thirty fans in the Spanish capital.
On the part of the locals, it follows the thickness of players of the past season, but with some important incorporations, like the one of the Puerto Rican shooting guard Gian Clavell, or the return of the power-forward Nik Caner-Medley. Hakanson and Cook will continue to be the rudders of the team that now trains the Catalan Josep Maria Berrocal. The student team was eliminated on Thursday of the Champions League.
Joan Peñarroya said in the press conference prior to the first day that «we started the competition and the players want, because what we like everyone is to compete; we started a court of a historical and it is a good test; Estudiantes has already played 4 official competition matches, and yesterday suffered a blow that I suppose is unexpected; the elimination makes them even more dangerous for Sunday; we still have a lot of room for improvement, as is logical at this point of the season; If we do things well, we will be competitive and we will have the opportunity to take victory. .