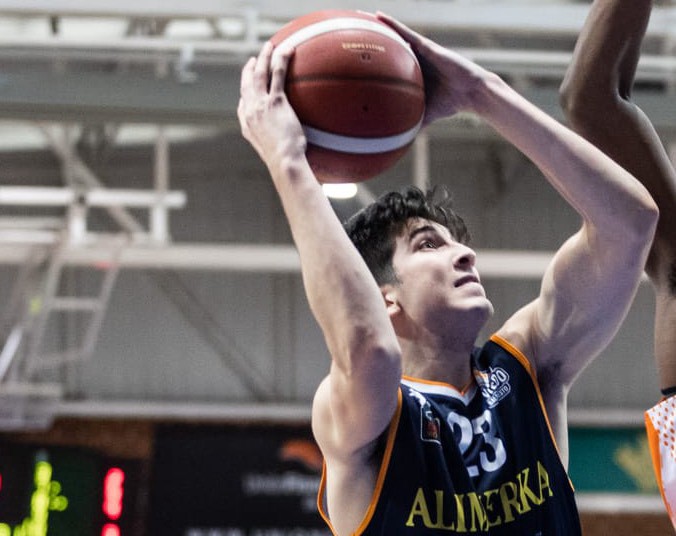 Victories of our loanees in BBL and LEB Silver and reincorporation of Marc Peñarroya
Rostock Seawolves and Zamora Enamora won in their respective leagues, while Marc Peñarroya returned to the dynamic of the match.
Thursday 26 of January of 2023 at 16:12
Matchday 16 in the BBL. Elias Valtonen's team faced Medi Bayreuth, with a victory as a result for the Rostock team (83-92). The Finnish forward played 18 minutes and finished with 6 points, 4 rebounds and 5 rating credits.
On matchday 17 of the LEB Gold, Alimerka Oviedo Baloncesto lost against Grupo Alega Cantabria CBT (62-69). Marc Peñarroya, recovered from his injury, rejoined the team. The point guard from Manresa, among the starting five, was 35 minutes on the court and scored 3 points, 7 rebounds, 7 assists and 5 rating credits.
On matchday 17 day of the LEB Silver, Zamora Enamora won at Clínica Ponferrada SDP (70-76). Ondrej Hustak, as a starting player, played 28 minutes and finished with 12 points, 2 rebounds and 9 rating credits. Toni Naspler, also as a starting player, scored 5 points, 1 rebound, 5 assists and 5 rating credits during the 25 minutes he played on the court.