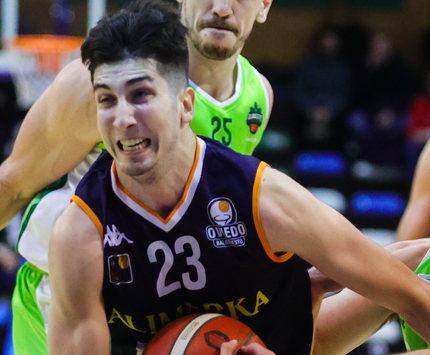 Full of victories from our loanees in the BBL and LEB Gold
Rostock Seawolves and Alimerka Oviedo beat their rivals in a decisive last few minutes for both teams.
Monday 30 of January of 2023 at 16:30
Matchday 17 of the BBL went favorably towards Elias Valtonen's team. The team from Rostock won at home against Syntainics MBC (79-77), where the final minutes were crucial. The Finnish forward played almost 7 minutes and finished with 2 points and 2 rating credits.
Matchday 18 of the LEB Gold was also pleasant for Alimerka Oviedo Baloncesto. Marc Peñarroya's team beat Bueno Arenas Albacete Basket (63-57). The home team dominated the first and the last partial. The point guard from Manresa, among the starting five, played 30 minutes and finished with 16 points, 3 rebounds, 2 assists and 13 rating credits.