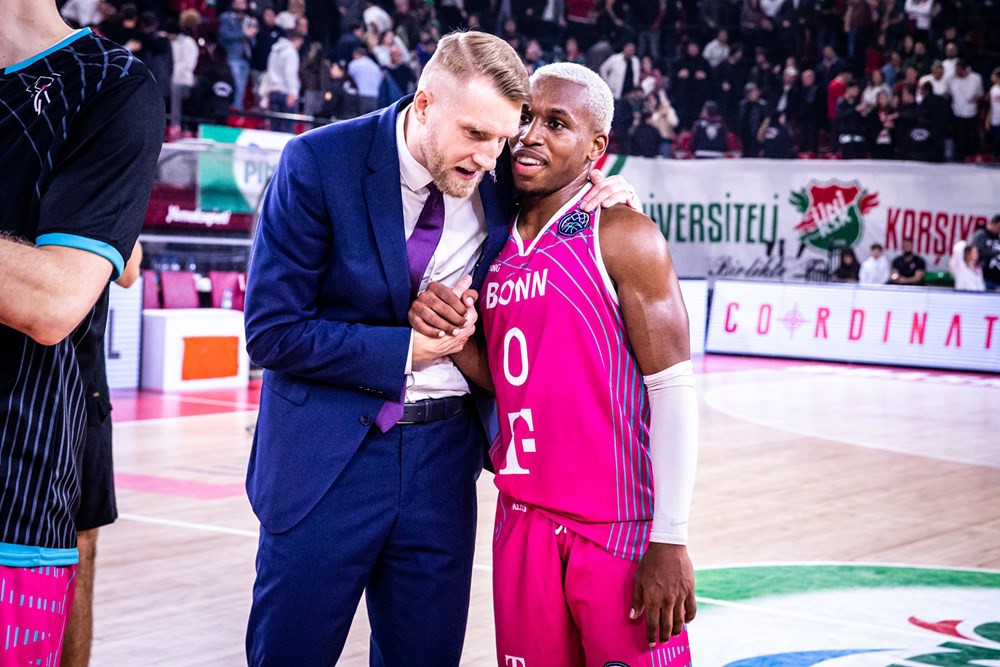 Bonn: the European revelation visits BAXI Manresa
The Germans have one of the fittest players, TJ Shorts, but the Bages team also have the Latvian Marcis Steinbergs in toned
Tuesday 31 of January of 2023 at 19:02
-BAXI Manresa won their last home game in the BCL (82-69 v Rytas) but are yet to win consecutive home games in the league this season; each of their last eight home games ended up with margins of 10+ points.
-Telekom Baskets Bonn are on a six-game winning streak, their longest in the BCL ever; they have conceded fewer than 70 points in each of their last two games but have never had a longer such run in the league.
-Telekom Baskets Bonn have scored the most points per game (22.4) and conceded the fewest (14.3) of any team in the third quarter in the BCL this season; their positive differential of 8.1 points in these 10 minutes it's the highest of any team in a single quarter in the BCL this season.
-Marcis Steinbergs has scored 16+ points in each of his last two games with BAXI Manresa in the BCL after scoring an average of 2.8 points per game in his previous 20 games in the competition; Manresa have won both games when Steinbergs was in the starting five.
-Collin Malcolm has scored an average of 16.5 points per game in his last two appearances with Telekom Baskets Bonn in the BCL, after making an average of 3.8 points per game in his previous four appearances