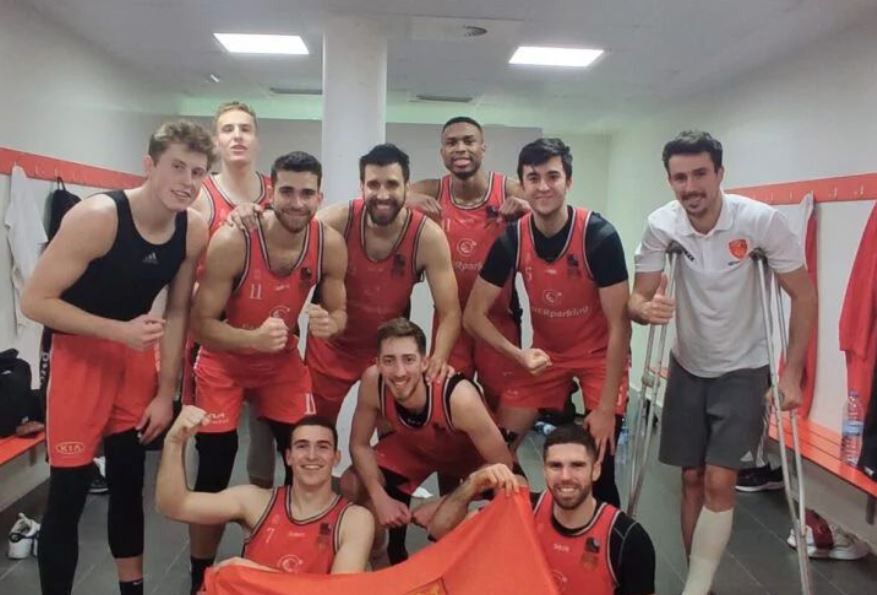 Weekend with victory in the LEB Plata playoffs and painful defeat by Palmer Alma Mediterranea Palma
Basket Navarra advances to the quarterfinals of the LEB Plata play-off and Palmer Alma Mediterranea Palma falls into the relegation zone.
Wednesday 11 of May of 2022 at 16:07
Palmer Alma Mediterranea Palma fell 102-97 against Caceres Patrimony Of Humanity in a match that went into extra time and they were unable to overcome their rival. Marc Peñarroya had 2 points, grabbed 3 rebounds and distributed 1 assist in the 16 minutes he was on the court.
Pau Treviño's Baket Navarra played the second day of the LEB Plata quarterfinals against Teknei Bizkaia Zornotza, a match that allowed them to advance to the next round of the play-offs. The result was 84 to 92 in favor of the Navarrese. Pau Treviño had 3 points and grabbed 4 rebounds in the 23 minutes played.
Toni Naspler and Musa Sagnia continue in the dynamic of the BAXI Manresa first team.