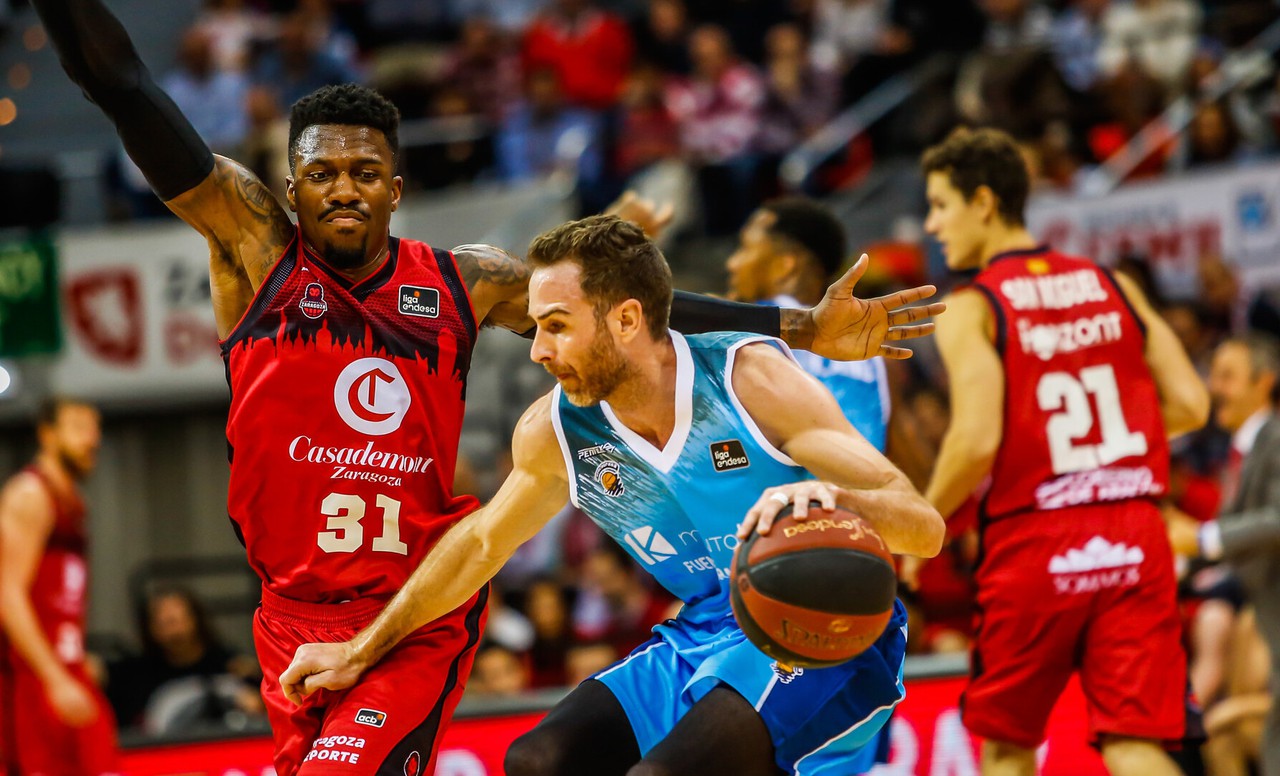 Txemi Urtasun arrives at BAXI Manresa to reinforce training
The club includes the shooting guard with a long career in Spanish basketball.
Monday 10 of January of 2022 at 18:47
BAXI Manresa incorporates Txemi Urtasun from Navarre. The veteran shooting guard comes from the ranks of the Panteras de Aguascalientes of the National Professional Basketball League of Mexico (LNBP). He joins the training dynamic of the Pedro Martínez team.
Txemi Urtasun (born April 30, 1984 in Pamplona), 37 years old and with extensive experience in the ACB and LEB Or, has been, at the beginning of this season, in the ranks of Panteras de Aguascalientes of the LNBP, where, with 23 minutes of play, he recorded the following numbers: 12.2 points, 2.4 rebounds and 2.2 assists.
Trajectory of Txemi Urtasun:
2002 - 2003 - Club Basket Bilbao Berri (LEB)
2003 - 2004 - UB La Palma (LEB)
2004 - 2005 - CAI Zaragoza (LEB)
2005 - 2006 - CB Breogán (Lliga ACB)
2006 - 2007 - San Sebastián (Lliga ACB)
2007 - 2008 - CB Estudiantes (Lliga ACB)
2007 - 2008 - Baloncesto León (Lliga ACB)
2008 - 2010 - CB Lucentum Alicante (LEB Or / Lliga ACB)
2010 - 2012 - CB Sevilla (Lliga ACB)
2012 - 2014 - CB Málaga (Lliga ACB)
2014 - 2015 - CB Gran Canaria (Lliga ACB)
2015 - 2016 - San Sebastián (Lliga ACB)
2016 - 2017 - Obradoiro (Lliga ACB)
2017 - 2018 - Tecnyconta Zaragoza (Lliga ACB)
2018 - 2018 - Betis Energía Plus (LEB Or)
2018 - 2019 - Club Melilla Baloncesto (LEB Or)
2020 - 2020 - Club Ourense Baloncesto (LEB Or)
2020 - 2021 - Club Baloncesto Lucentum Alicante (LEB Or)
2021 - 2021 - Panteras de Aguascalientes (LNBP)