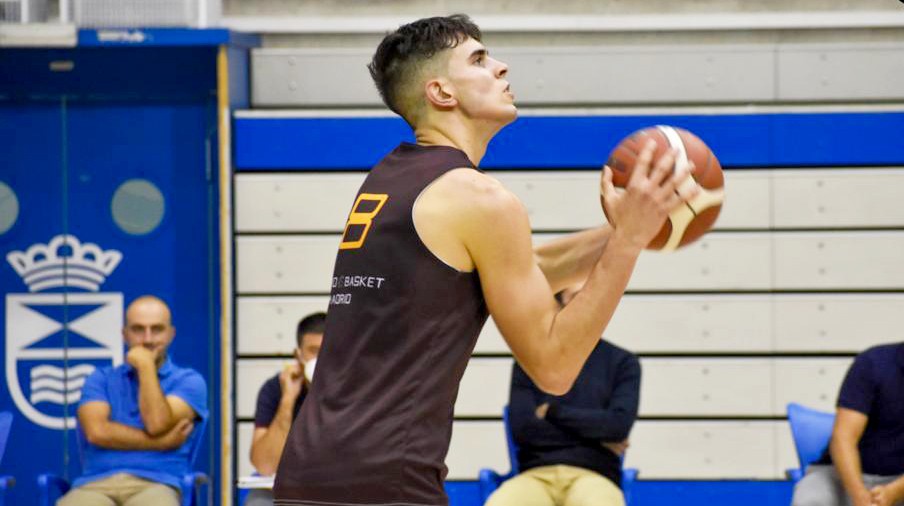 Performances and results of our loan players
Our loan players are back in action and have played two matches, the one on the corresponding match day and the other which had to be postponed due to outbreaks.
Thursday 27 of January of 2022 at 11:39
Marc Peñarroya played two games, one against Unicaja Banco Oviedo and the other against UEMC Valladolid.
In the first game, the point guard from Manresa played 25 minutes and scored 6 points against Unicaja Banco Oviedo, Palmer lost 68-53.
In the second game against UEMC Valladolid, Palmer also lost by 71-64. Peñarroya played 2 minutes.
>>> MATCH STATISTICS Pau Treviño** also played 2 minutes.
Pau Treviño also played two games with Enerparking Basket Navarra, against CB Marbella and Grupo Alega Cantabria Cbt. The first game against CB Marbella, Basket Navarra won by 77 to 72. Treviño played 30 minutes and scored 7 points.
In the second game, Basket Navarra lost away from home against Grupo Alega Cantabria Cbt by 87 to 78. The player from Lleida had 6 points and 4 rebounds in the 26 minutes he was on the court.
Our loaned players from Zentro Basket de Madrid also played two games. Both ended in defeat for the Madrid team.
The first one was played at home against FC Cartagena CB, and the result was 61 to 95. Naspler played 20 minutes and scored 5 points and dished out 4 assists. Musa Sagnia, played 14 minutes and scored 6 points and grabbed two rebounds. Ondrej Hustak, played 18 minutes and scored 11 points and grabbed 4 rebounds.
The second game was played away against Valencia BC, and the score was 108-61. Naspler played 21 minutes and scored 1 point, grabbed 2 rebounds and dished out 3 assists. Musa Sagnia, played 31 minutes and scored 17 points and grabbed 12 rebounds. Ondrej Hustak, played 10 minutes and scored 2 points and grabbed 2 rebounds.