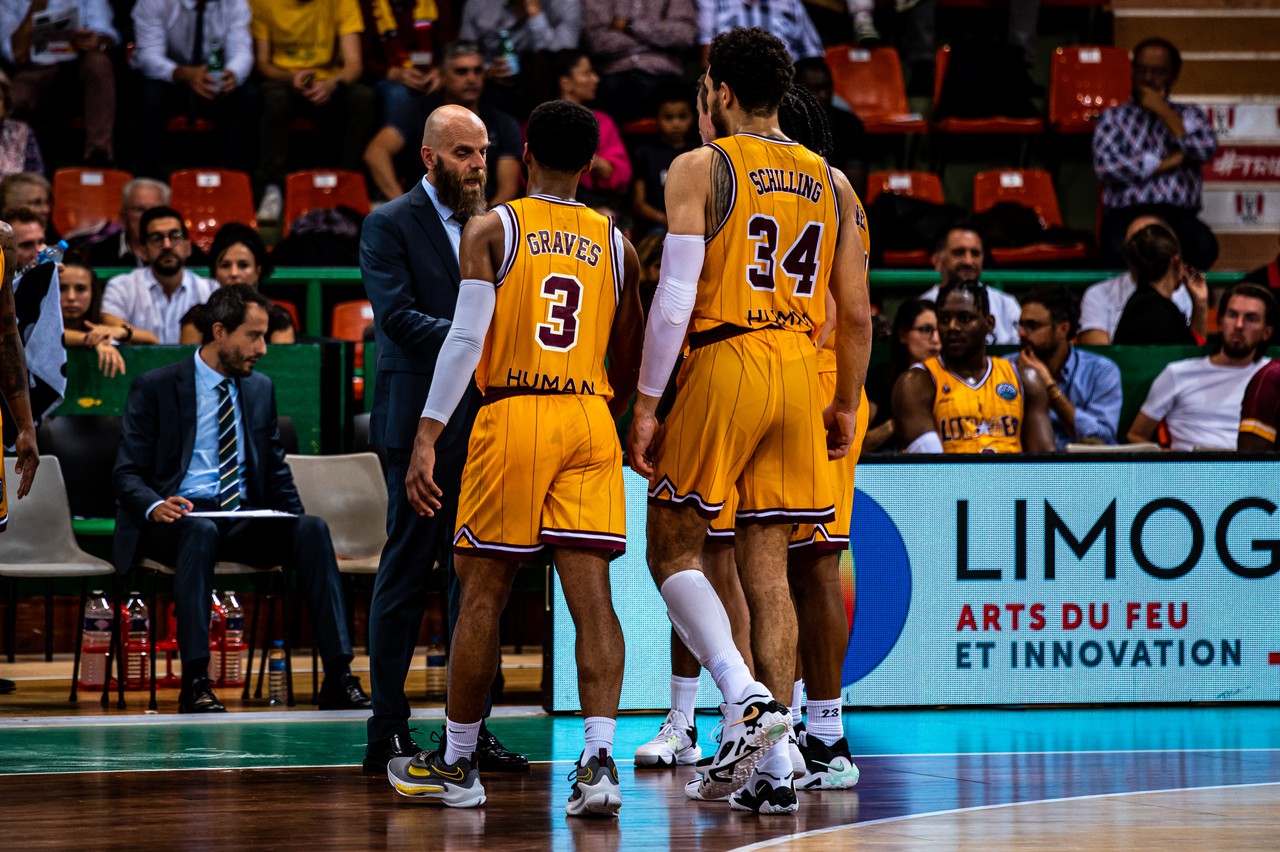 Limoges visits Manresa: battle for the 2PT, an uplifting team
The French are the team that allows less T2 to score to their rivals, while BAXI Manresa is surpassed by only one team in percentage of these shots. Harding has 10 games of scoring 15 or more points.
Monday 5 of December of 2022 at 10:36
-BAXI Manresa lost their last home game in the BCL (82-92 against SL Benfica) and will try to avoid losing consecutive games at home for the second time in the history of the competition (they fell twice in a row in January-February of 2020).
-Limoges won their last match in the BCL (80-53 against VEF Riga) and will try to win back-to-back games for the first time in the continental tournament. The last two games for the French ended with differences of 20 points or more, after each of their eight previous meetings ended with margins of six points or less.
-BAXI Manresa has scored 58.6% of their two-pointers in the 2022/23 BCL, only Unicaja (58.7%) has a higher percentage. For its part, Limoges CSP is the team that concedes fewer shots than two per game (11.5).
-Jerrick Harding has scored 15+ points in nine of his last 10 BCL games, including all four with BAXI Manresa this season. He was Manresa's top scorer in the first leg, with 16 points.
-Limoges' Jayvon Graves is one of six players to have had 10+ points, 5+ rebounds and 5+ assists in multiple BCL games this season. However, in the first leg he did not achieve double digits in scoring (9 pts).