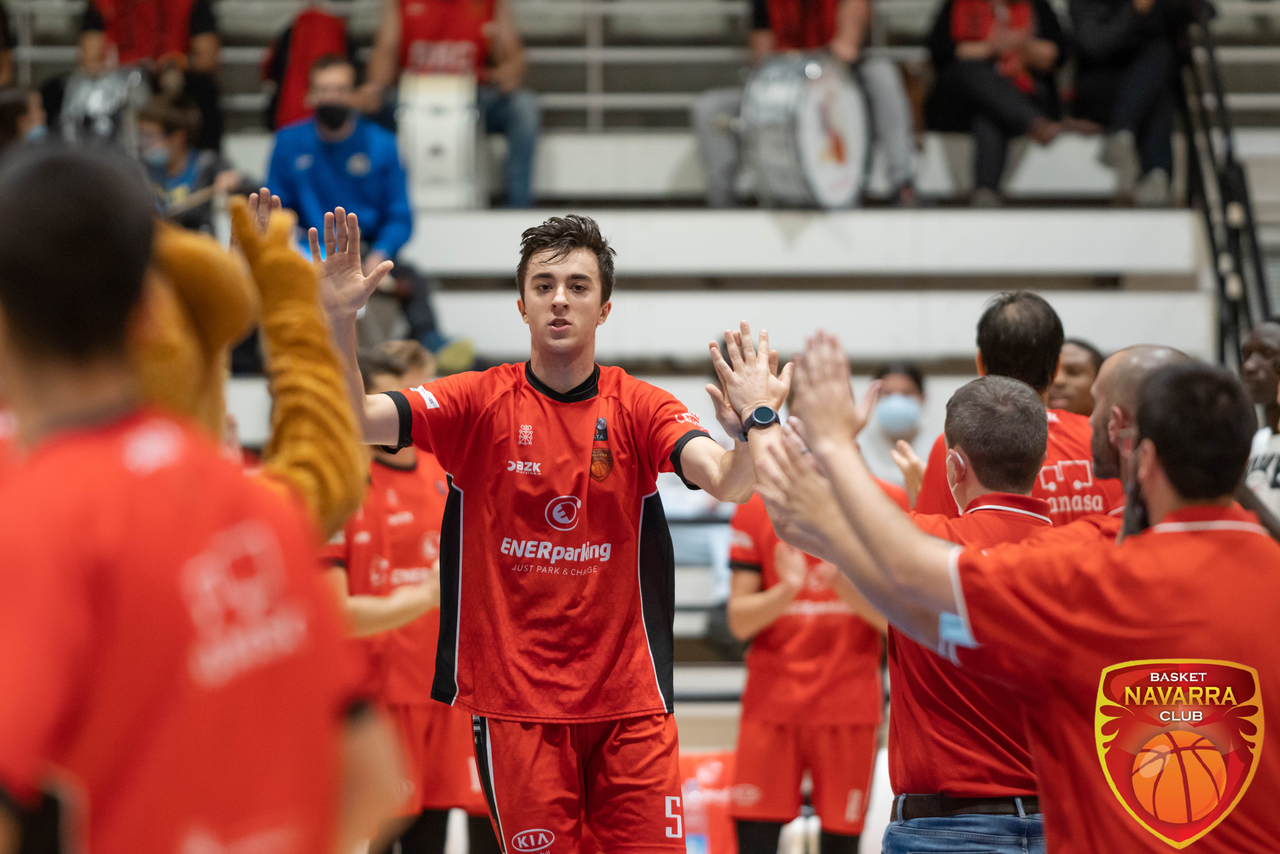 Last weekend for our loaned Basket Navarra and Palmer Alma Mediterranea Palma.
Basket Navarra falls in the semi-finals of the LEB Silver play-off and loses the chance to be in LEB Gold next season. Palmer Alma Mediterranea Palma is relegated to LEB Silver.
Monday 23 of May of 2022 at 16:13
Marc Peñarroya played two games, one against Icg Força Lleida and the other against Uemc Real Valladolid.
In the first game, Palmer lost 89-82 against Icg Força Lleida, the point guard from Manresa played 4 minutes and shared 4 assists. The defeat will mean the relegation of the club in LEB Plata.
In the second game against Uemc Real Valladolid, Palmer will also lose, in this case 74 to 83. Peñarroya played 23 minutes and added 4 points and 3 assists.
The Basket Navarra of Pau Treviño played the two days of the LEB Plata semifinals against Hereda Club Ourense Baloncesto.
In the first game, Baket Navarra lost by 62-70. Pau Treviño scored 1 point and grabbed 6 rebounds in the 24 minutes played.
In the second game against Ourense, Basket Navarra won by 81-84. However, they were eliminated because of the basketball average, and will lose the opportunity to be next season in the LEB Gold. The player from Lleida played 20 minutes and scored 9 points, 3 assists and 1 rebound.
Toni Naspler and Musa Sagnia continue in the dynamics of the first team BAXI Manresa.