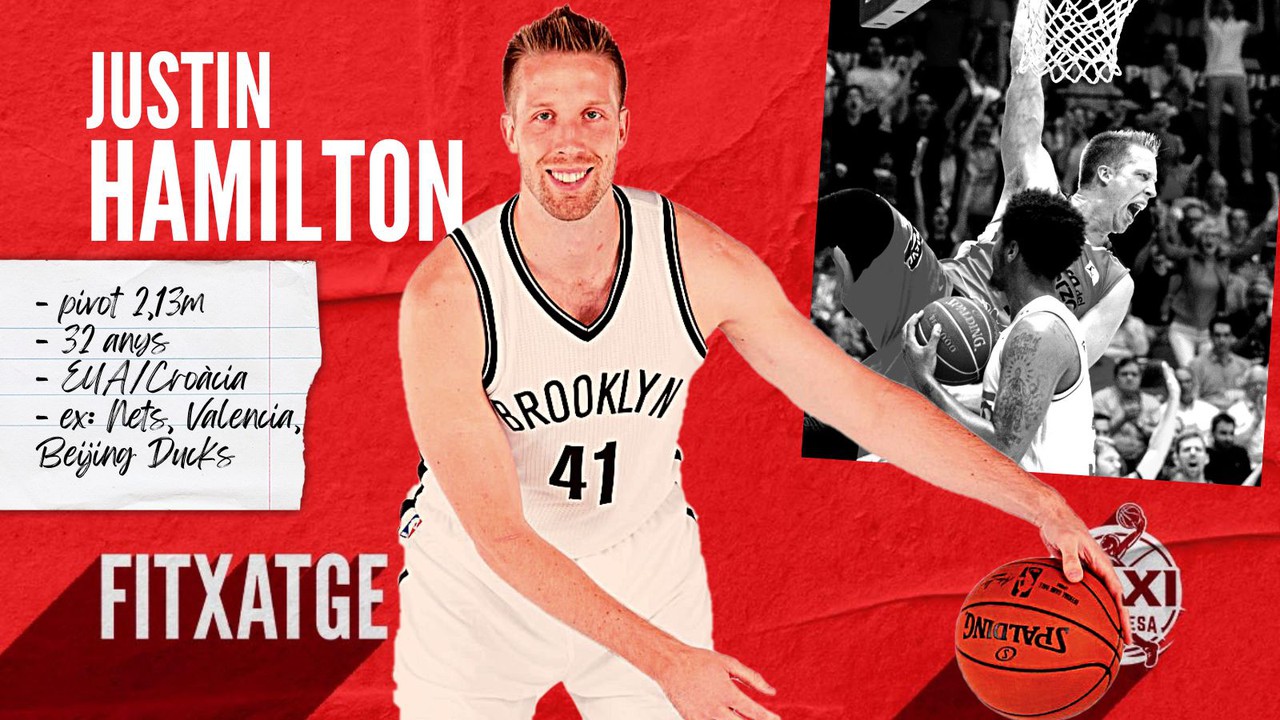 Justin Hamilton: 213 centimeters of quality for BAXI Manresa
The pivot, ex of Valencia and Brooklyn Nets, arrives after playing for the Beijing Ducks, in China. Last season he averaged 10.5 points, 6.6 rebounds and 1.3 assists per game.
Sunday 14 of August of 2022 at 19:24
BAXI Manresa has reached an agreement to incorporate for one season Justin Hamilton, a 2.13m player who has already been in the Endesa League. The career of this 32-year-old pivot has passed between the NBA and Europe, before landing in the Asian league 5 seasons ago.
Justin Andrew Hamilton (born April 1, 1990 in Newport Beach, California, United States) comes to BAXI Manresa as a proven player with experience in both the NBA and Europe. He was at Valencia Basket in the 2015-16 season under Pedro Martínez. Then he returned to the NBA, to the Brooklyn Nets, and for the last 5 seasons he has been to the Beijing Ducks, of the Chinese CBA.
Hamilton is a player with many centimeters of height and a diverse repertoire on the court. With his years in Europe, the Endesa League and even the NBA, he will be able to help the paint by knowing our league. In the last season he averaged 10.5 points, 6.6 rebounds and 1.3 assists for the Beijing Ducks of the Chinese league. Despite being American, he has a Croatian passport.
The evaluation of the new addition by the Sporting Director, Xevi Pujol, is positive: «with this addition we close the configuration of the team; he is a player with experience, knowing how to be, and he is a player of offensive quality, outside threat, versatility and knowledge of the game».
Justin Hamilton's Career
2012-13 - Cibona Zagreb
2013 - VEF Rīga
2013-14 - Sioux Falls Skyforce
2014 - Charlotte Bobcats
2014-15 - Miami Heat
2014 - Sioux Falls Skyforce
2015 - Minnesota Timberwolves
2015-16 - Valencia Basket
2016-17 - Brooklyn Nets
2017-22 - Beijing Ducks