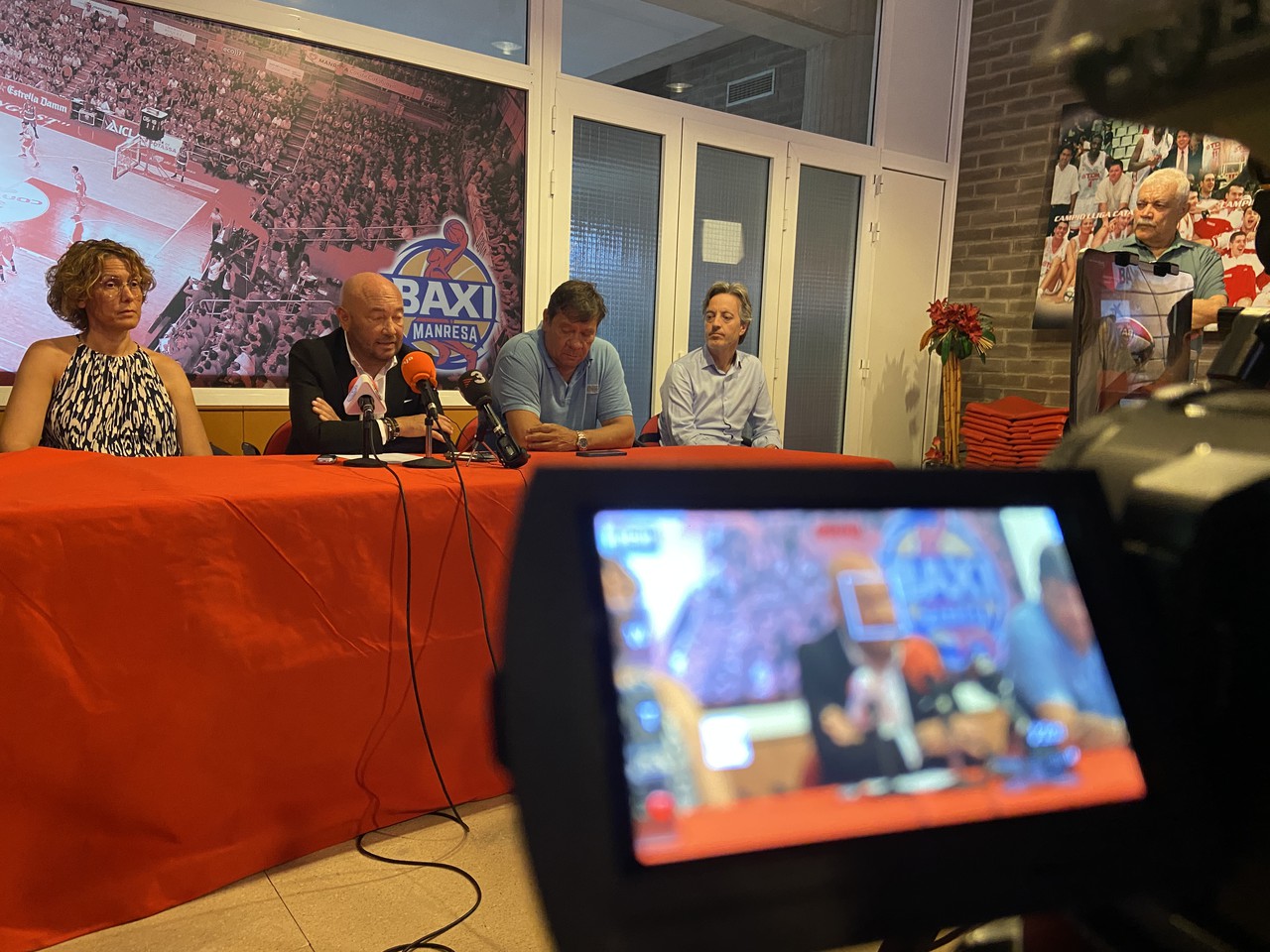 Josep Sáez leaves the presidency of Bàsquet Manresa
The top manager leaves the post after 5 seasons at the helm of the team. The executive committee will lead the transition to a new President who will be known soon.
Tuesday 21 of June of 2022 at 20:47
Almost 5 years after taking office, Josep Sáez ceases to be the President of Manresa Basketball. Sáez arrived when the team had been relegated to the LEB Or, and left after one of the best seasons in the history of the Bages club.
Josep Sáez Mateos became President of Manresa Basketball on August 31, 2017, at a difficult time when the team had been relegated to the second category of state basketball. After the promotion season of ICL Manresa, Sáez and the club's board of directors managed to find a new traveling companion in BAXI. The team would chain several seasons doing very good campaigns.
In the first season of his return to the Endesa League, he qualified for the play-offs with Joan Peñarroya on the bench.
In the next one, already with Pedro Martínez, the team would not suffer to go down, and would continue in the last two campaigns to improve their results.
This last season has been historic for BAXI Manresa, winning the Catalan League, playing in the Copa del Rey de Granada, the Endesa League Play-offs and the Champions League Final Four.
From that moment on, the executive committee of Bàsquet Manresa will take over the reins of the club and will manage the transition transition to a new President who will soon join the job.