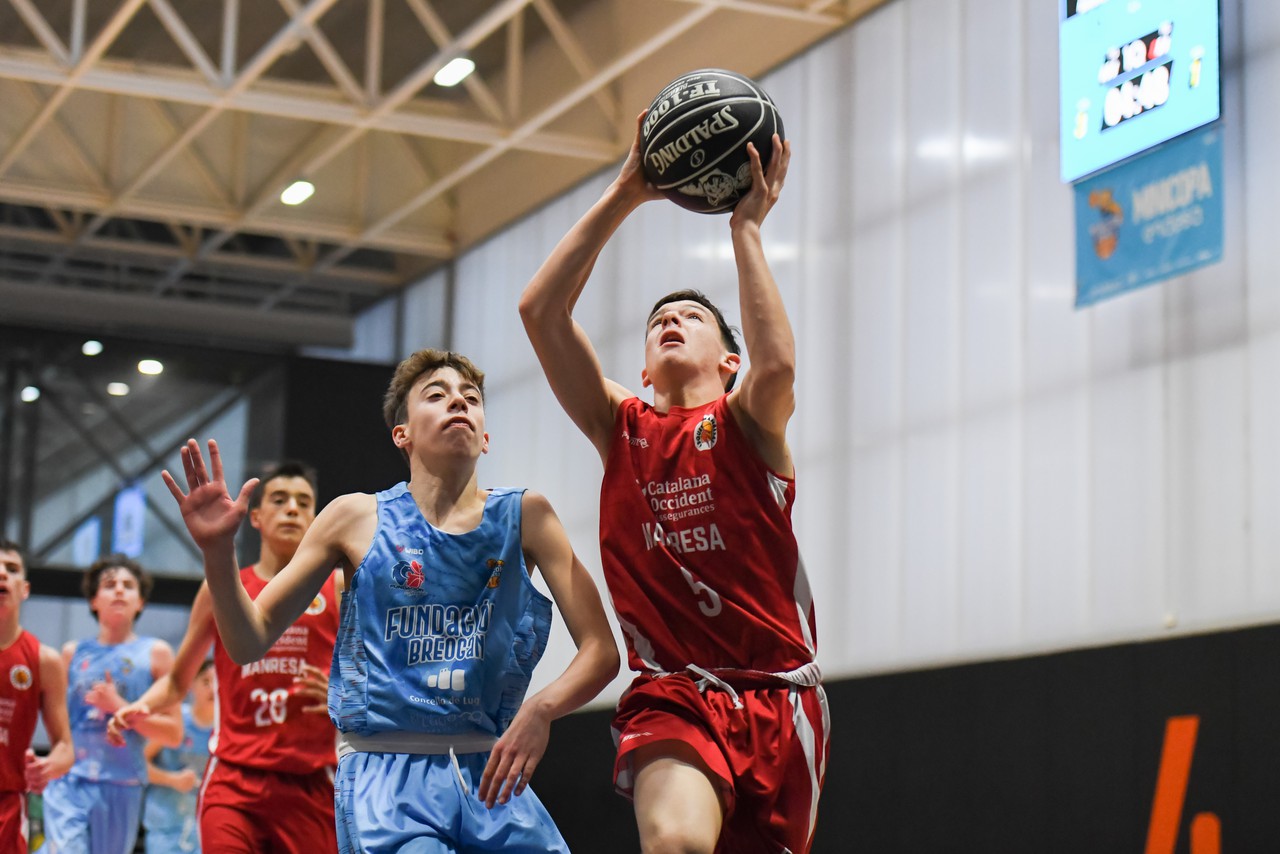 The Infantil A of Bàsquet Manresa participates in the Preliminary Phase of the Endesa Mini Cup
The team led by Gerard Carrión will face Breogán, Fuenlabrada and Betis, from December 6 to 8 in Valencia, between L'Alqueria and La Fonteta
Friday 2 of December of 2022 at 11:15
The Infantil A of Bàsquet Manresa will take part, for one more season, in the Preliminary Phase of the Endesa Mini Cup, which will be played from December 6 to 8 at the Valencia Basket facilities (L'Alqueria and La Fonteta).
The Bages team is placed in group D of the competition, along with Fundación Breogán, Carplus Fuenlabrada and Real Betis Baloncesto. The four teams that are ranked first in the group will get the ticket for the Final Phase of the competition, which will be played from February 16 to 19, 2023 in Badalona. Instead, the runners-up will play a tie-breaker against another runner-up. In the hypothetical case, Bàsquet Manresa would play against one of the four members of Group C: Casademont Zaragoza, Fundación Bilbao Basket Fundazioa, Gran Canaria and the hosts Valencia Basket. Real Madrid, as current champion, and Joventut, as host, have already secured their place in the Final Phase.
The Manresa team is made up of the players Mouhamed Ndiaye, Hector Rodríguez, Roger Treserras, Izan Huescar, Hector Benitez, Martí Morera, Martí Marco, Eric Runsó, Jaume Martell, Marcos Achell, Pablo Pérez and Nicolás Alfonso Echeverría (the last two will participate as guests) and the technicians Gerard Carrión (first coach), Pau Vilà (assistant), Aina Bruch (delegate), Roger Fontanet (physiotherapist) and Meritxell Gras (assistant).
These will be the matches played by our Infantil team:
Tuesday December 6
Bàsquet Manresa scored a comfortable victory against Fundación Breogán in its debut in the competition (88-63). The Bages team dominated the duel from the start and Gerard Carrión was able to distribute minutes between all his players. The standouts were Eric Runsó, with 17 points, 5 rebounds, 3 assists and 8 rebounds, Martí Marco, with 16 points, 6 catches and 4 rebounds, and Izan Huescar, with 16 points and 5 rebounds.
>>> Match statistics
>>> Broadcast of the match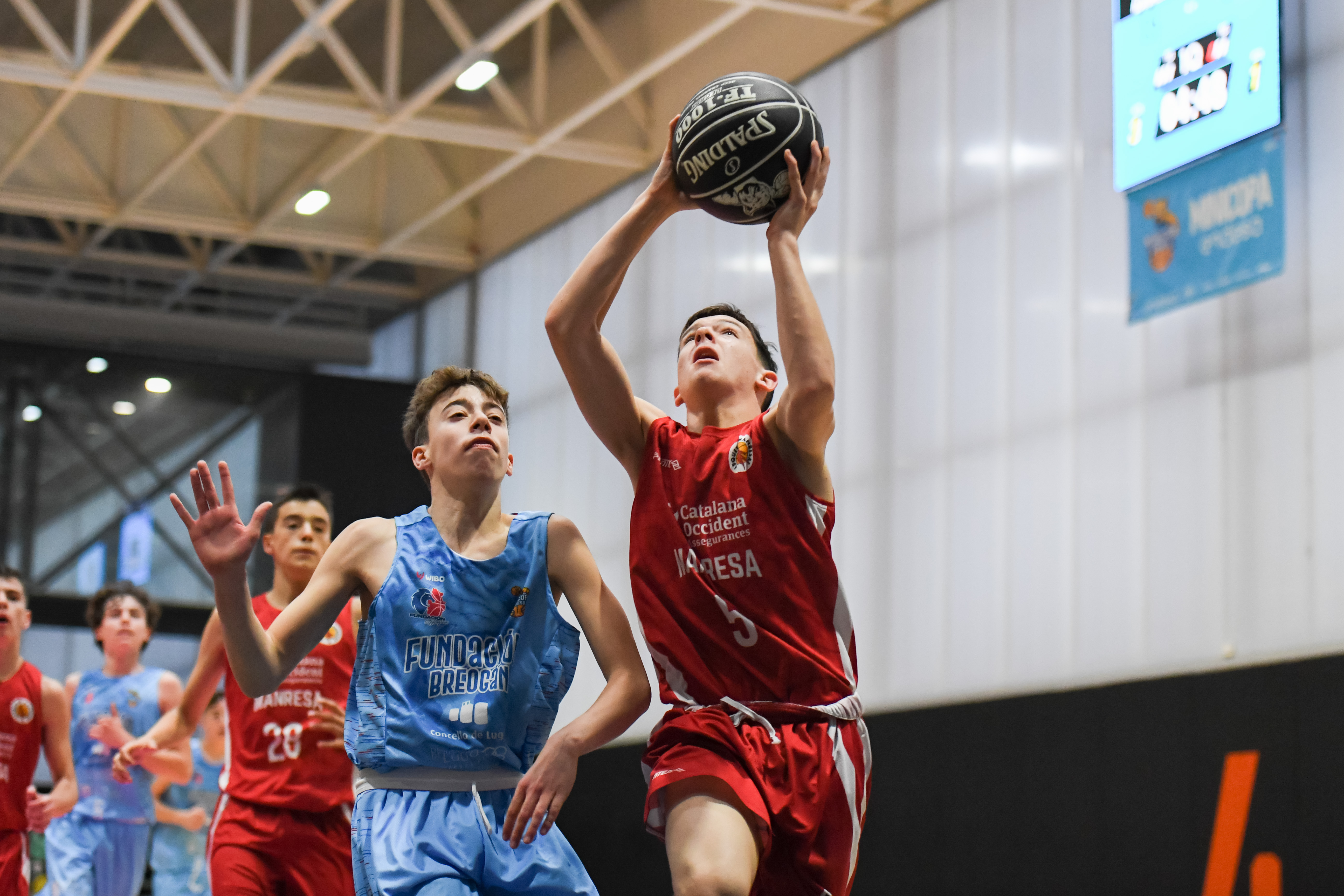 Wednesday December 7
12:15: Carplus Fuenlabrada-Bàsquet Manresa (Court 4, L'Alqueria)
>>> Match statistics
>>> Broadcast of the match
18:45: Real Betis Baloncesto-Bàsquet Manresa (Central Court, L'Alqueria)
>>> Match statistics
>>> Broadcast of the match