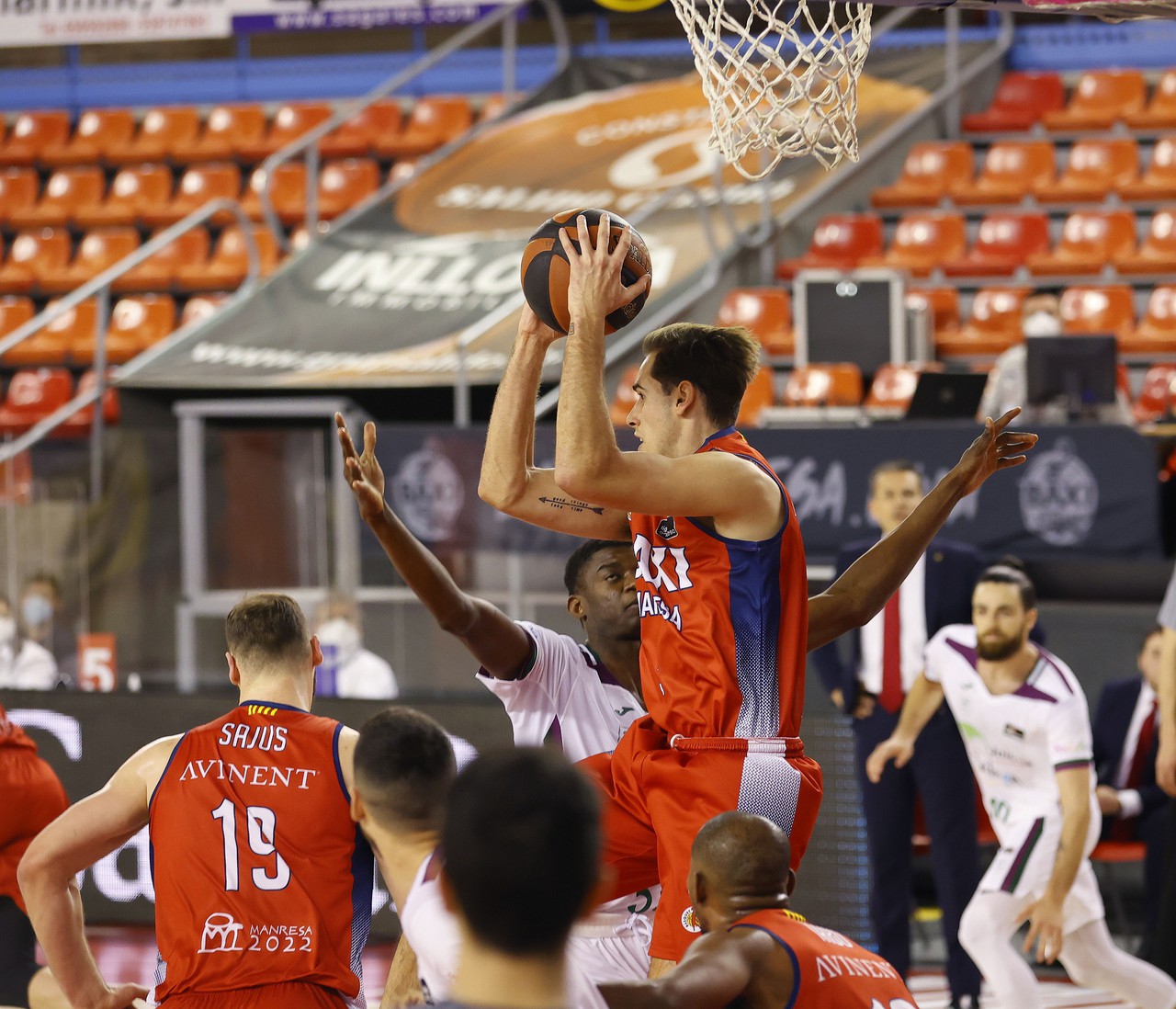 Unicaja: Jaime Fernández and much more
The Malaga guard is the most valued in the competition and is the benchmark of a team that saw Guillem Jou capturing 14 rebounds in last year's victory in the Congost
Friday 15 of October of 2021 at 12:14
Bàsquet Manresa has been visited by Unicaja 28 times, and has won 15 of them, the last of which was last season (90-83).
The Malagans have in their ranks Jaime Fernández, the most valued player in the competition (21.4), the second highest scorer (18), the one with the most two point shots (5.4) and who receives more fouls (5.6). Also noteworthy are Tim Abromaitis, the best shooting percentage of two point shots (83.3%), Axel Bouteille, the second with most minutes played (29) and Norris Cole, the fourth which converts more two point shots (4.6).
As a team, the Andalusians occupy the second position in two point shots made (22.20), the third in percentage of free throws (79.69%) and the fifth in percentage of three-pointers (39.47%) and shots of two (55.78%).
Other interesting facts
-Guillem Jou played his best game in the Endesa League during Unicaja's visit to the Nou Congost last season. He finished with 14 rebounds and 25 of efficiency