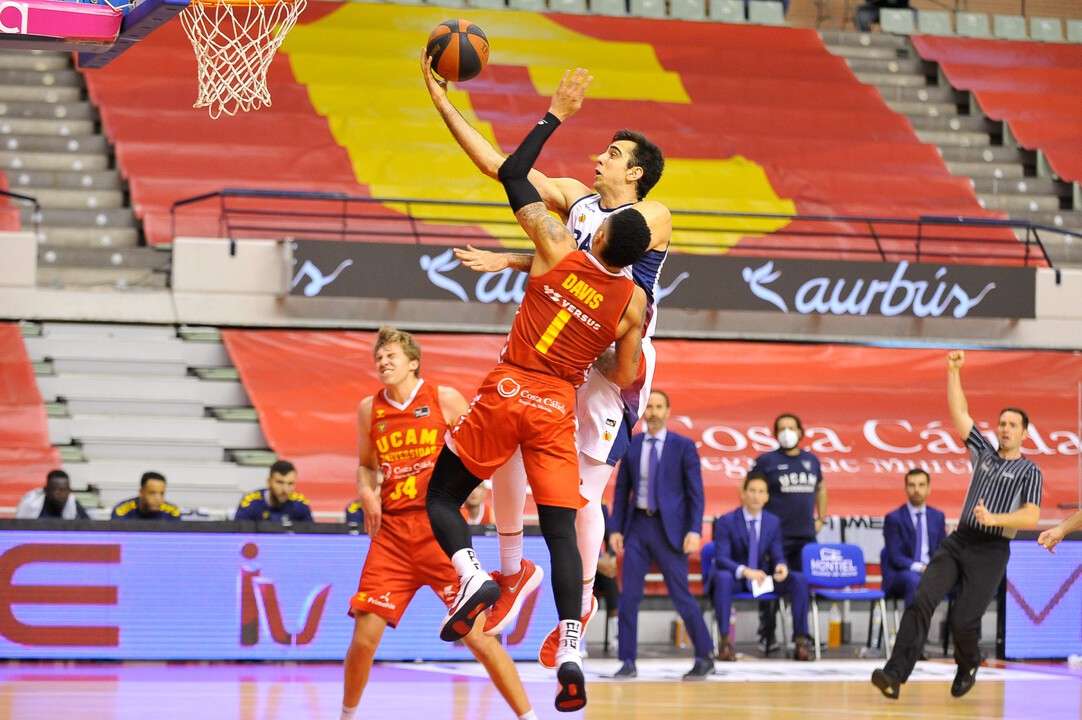 UCAM Murcia: a good visitor in the Nou Congost
BAXI Manresa has won 18 of the 20 visits of the Murcians, the last time thanks to the comeback culminated by the three-pointer of Magarity, last year
Friday 26 of February of 2021 at 18:13
CB Murcia has visited the Bàsquet Manresa court 20 times, and in 18 of these the victory has been for the home team. The last game took place last season, and ended with a victory for the minimum for BAXI, in the comeback culminated with the three-pointer of Magarity (93-92).
The reference of the Murcians is Conner Frankamp, who is injured and will not play in the Nou Congost. The guard is the third highest scorer in the competition, averaging 16.9 points, and the fourth highest three-point scorer, with 2.5 per game. Who will be on the court is the center Augusto Lima, the second highest rebounder in the Endesa League, with 7 per duel, and the leader in offensive catches, with 3.4. For his part, Sadiel Rojas is the fifth with most fouls committed, with 3.1 per match. Finally, the ex-Manresa Jordan Davis has an average of 10.9 points and 7.3 rating in just over 21 minutes.
As a team, UCAM is the leader in offensive rebounds, with 14.14 catches (BAXI is fourth with 11.91), as well as in fouls committed, with 24.10. The Murcians are third in rebounds (36.05) and shots from two points (22.14) and fifth in rebounds (8.76).
Other interesting facts
-In the first round match, Martynas Sajus and Dani Pérez set their blocks records, with 2 and 1 respectively, while Juan Pablo Vaulet made his maximum in steals, 3, and in efficiency, 24.
-In last year's victory mentioned above, Dani Pérez achieved his assists record, with 16