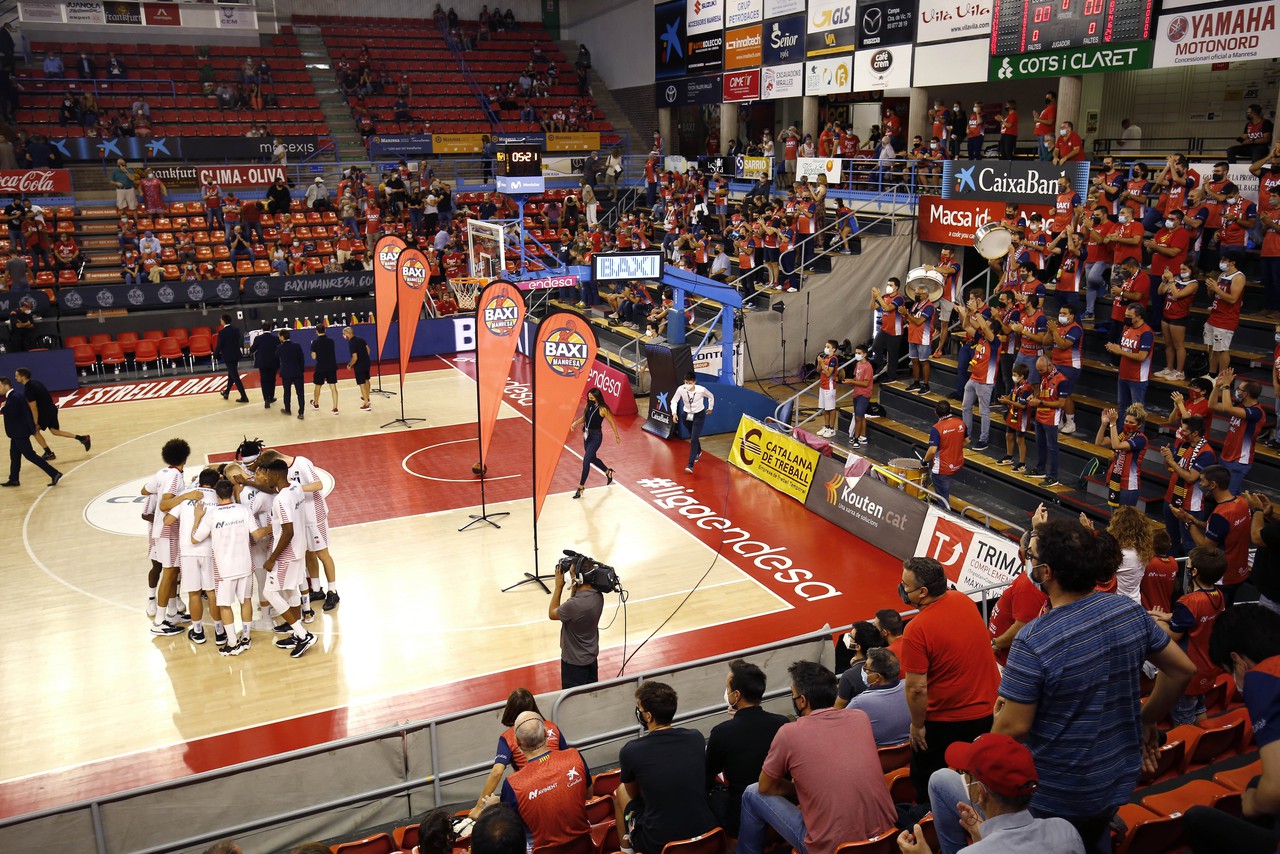 Service information for the J04 match: BAXI Manresa-Baskonia
News and recommendations for the next match in the Nou Congost, next Sunday, October 3 against Baskonia.
Monday 27 of September of 2021 at 17:43
Dear subscribers, We send you news and recommendations for the next match at the Nou Congost, day 4, Sunday, October 3 at 20:00 against Baskonia:
You will enter the match with THE PLASTIC CARNET you have from last season (see photo), which has been reactivated with your renewal for the 2021-2022 season. Those who haven't picked it up yet can do so this week at the offices until Friday (10:00 a.m. to 1:00 p.m. and 4:00 p.m. to 8:00 p.m.), or Sunday before the game.

We ask you to come in time to access the pavilion in stages.

The new capacity limit allows for a margin of available tickets, part of which will be for subscribers of the 2020-21 season who have them pending.
-They can be requested by e-mail to [email protected]
-Limit: until next Wednesday the 29th and until stocks run out.
-All tickets that will be delivered will be from the area of ​​TRIBUNA SUPERIOR.

On the other hand, there will also be a part of tickets that can already be purchased online, also until stocks run out.

After the first game there were sanctions on some subscribers who repeatedly did not wear the mask correctly. We remind you that while you are inside the pavilion, you must always wear a mask covering your nose and mouth. Failure to comply with COVID regulations may result in sanctions or expulsion from the pavilion.