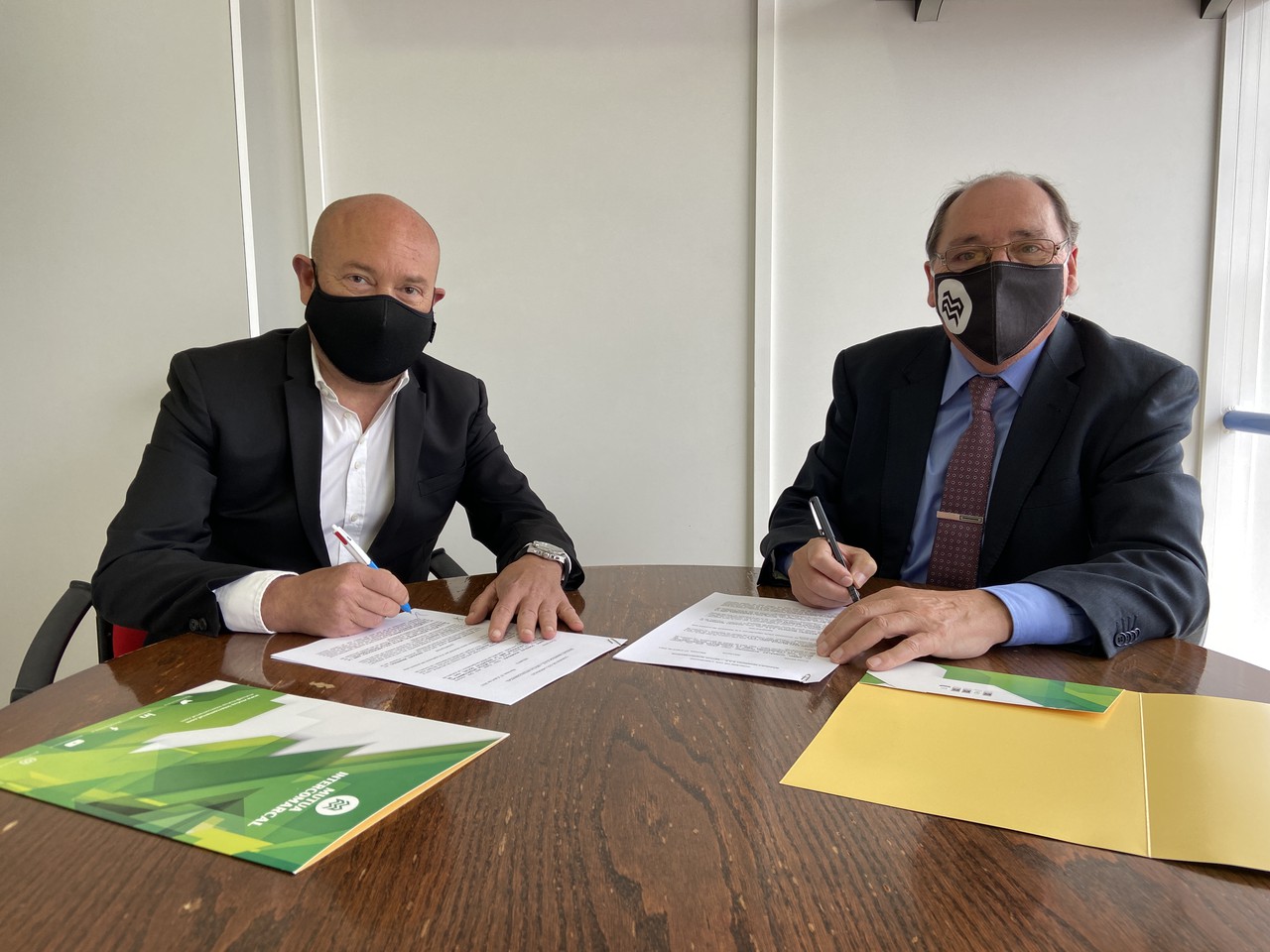 Mútua Intercomarcal and Bàsquet Manresa renew their collaboration
Renewal with a historical collaborator. Enric González, General Manager of the mutual society, and the President of Bàsquet Manresa, Josep Sáez, signed the agreement.
Tuesday 4 of May of 2021 at 17:22
Bàsquet Manresa and the Mútua Intercomarcal ratified their collaboration for the 2020-2021 season with the signing of a collaboration agreement. In this way, Mútua Intercomarcal continues to be the Mútua of Bàsquet Manresa. The president of Bàsquet Manresa, Josep Sáez, and the general manager of the Mútua, Enric González, were the representatives of both entities, respectively, in a signature that has been repeated for almost 30 years.
The collaboration agreement between both entities includes the dissemination, in a generic way, of good practices and preventive attitudes in business and professional activity.
Mútua Intercomarcal is a Mutual Society collaborating with the Social Security that has been offering services to its members for more than 80 years. The mission of Mútua Intercomarcal is to offer its services to members in relation to the management of Social Security, contributing to the development of society by ensuring the health of workers, the most valuable asset of companies and institutions. The agreement between the Manresa basketball club and the mutual society is one of the oldest among the club's collaborators, with almost 30 years together.