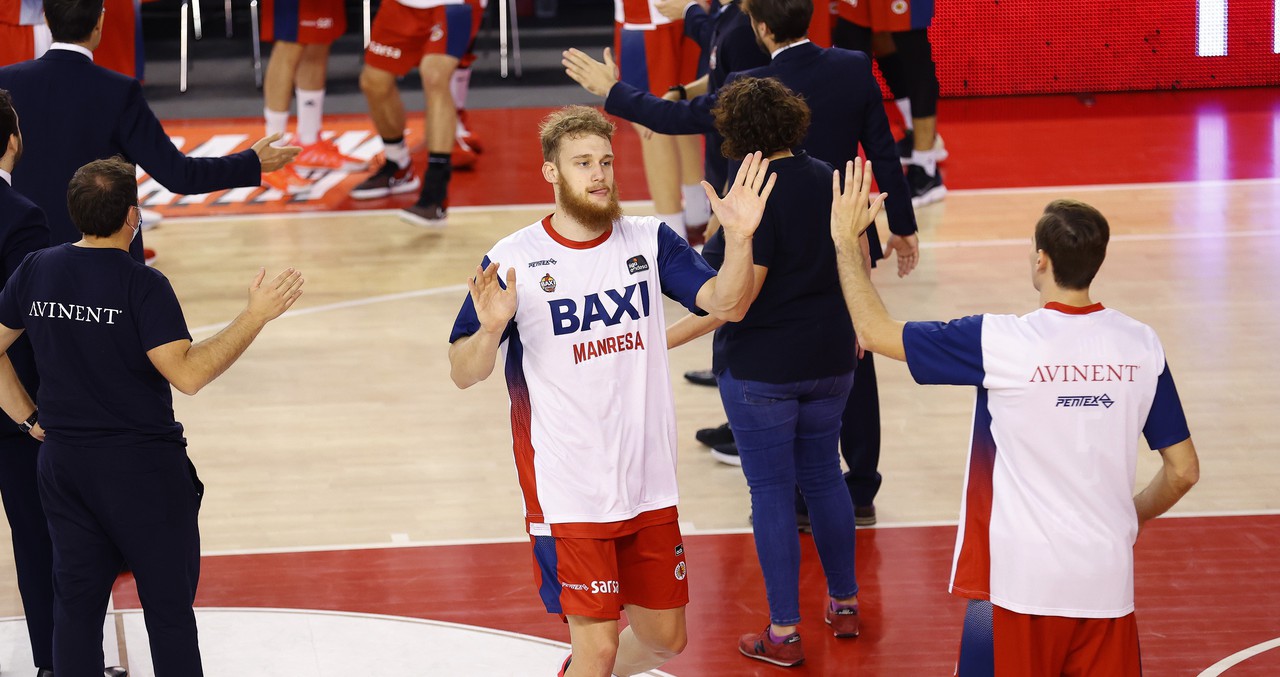 Lazar Mutic is no longer a linked player at BAXI Manresa
The Bosnian winger will leave this week in search of a new opportunity after being part of the dynamics of BAXI Manresa during this season.
Monday 12 of April of 2021 at 12:23
Lazar Mutic breaks away from Bàsquet Manresa. The Banja Luka player will leave Bages this week to look for a new opportunity away from the Nou Congost, where he has played since the beginning of the season. The development of the player, who has played for CB Artés, will end this season in another team where Mutic can continue to progress.
Bàsquet Manresa would like to thank Lazar Mutic for his commitment and his role in the day-to-day work of BAXI Manresa.