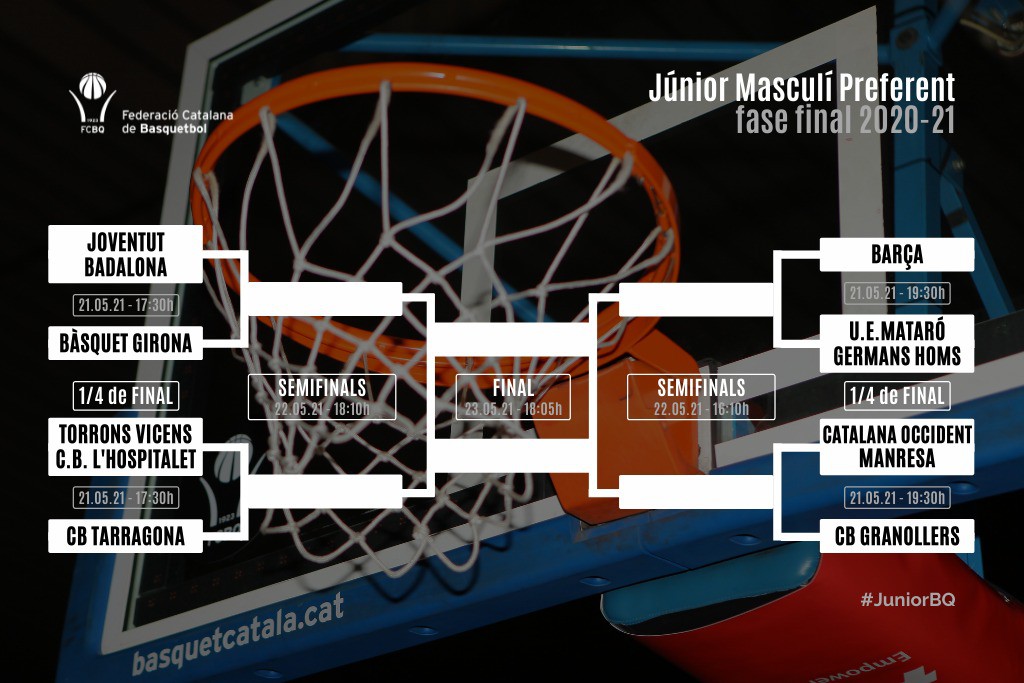 Junior A will make his debut against Granollers in the final eight of Preferent
Balaguer will be the venue, from Friday to Sunday, of a competition that will give three tickets for the Spanish championship in Granada
Wednesday 19 of May of 2021 at 19:27
The junior A of Catalana Occident Manresa will be present in the final eight of Preferent, which will be played in Balaguer from Friday to Sunday.
The team led by Pere Romero, Sergi Huerta and Gerard Carrión will debut tomorrow Friday against CB Granollers 1, from 7.30 pm in the 1st of October pavilion. In case of victory, the Bages team will play the first semifinal against the winner of Barça-Mataró, on Saturday at 16:10 in the same venue (live on the free platform XALA!). The second, between the winners of Joventut-Girona and L'Hospitalet-Tarragona, will be at 18:10 and live on La Xarxa.
Sunday will be the turn of the match for third and fourth place, scheduled for 16:00, and the grand final, at 18:05 live on La Xarxa. The top three finishers will get a ticket for the Spanish championship in the category, which will be held from Thursday 24 to Wednesday 30 June in Granada.