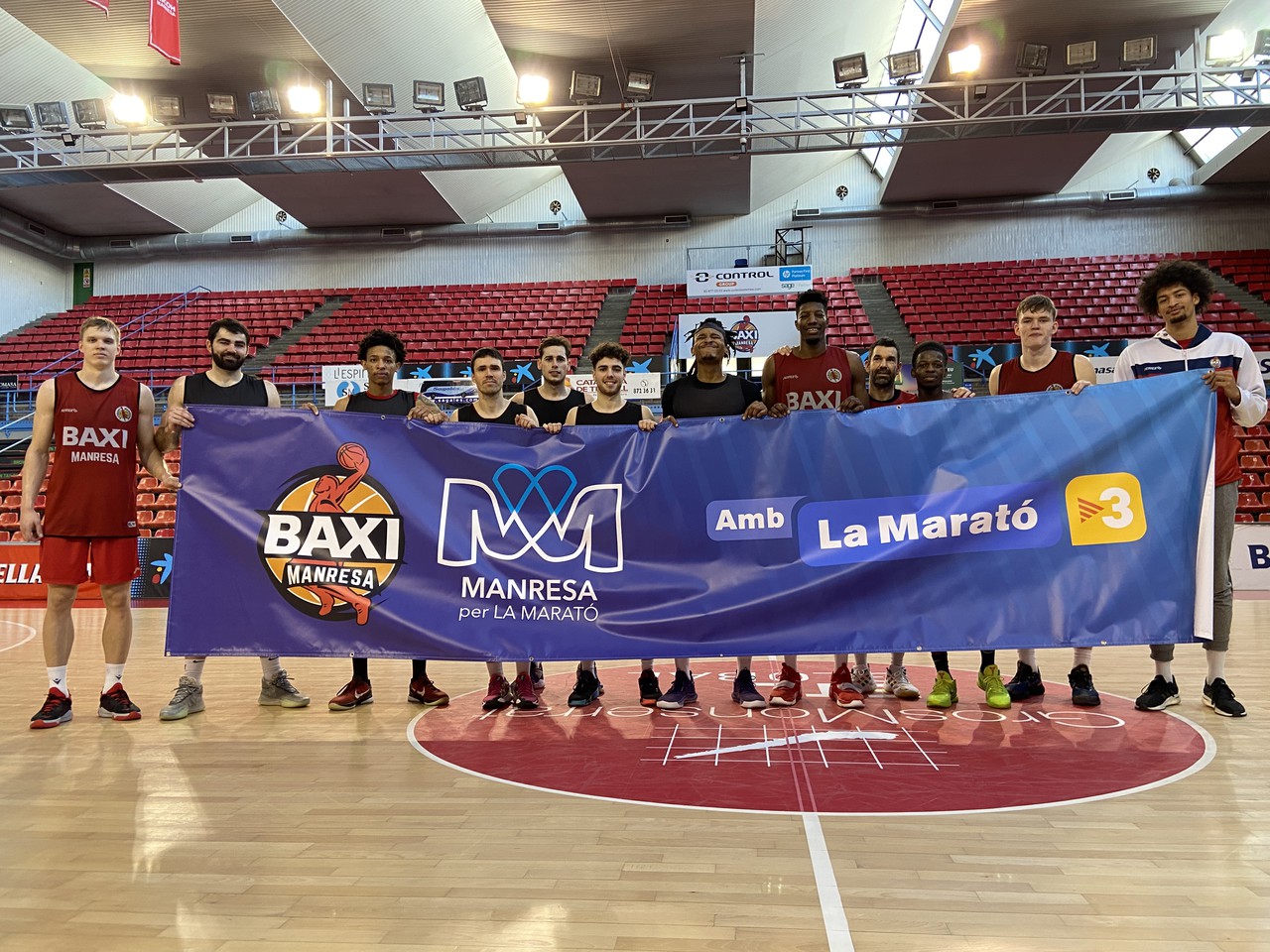 Jersey raffle and many more prizes for the TV3 Marathon
Tickets will be available for purchase starting today to enter the drawing for the Jersey of the fan's choice. In addition, they will be entered into a drawing for multiple prizes.
Friday 3 of December of 2021 at 12:06
As it could not be otherwise, BAXI Manresa turns one more year supporting the Marató de TV3. As was done on the last occasion, tickets will be sold through the club's online store and also in the Nou Congost store, at a price of 5 € to win one of the 13 BAXI Manresa players' jerseys, in addition to one of the many other prizes.
BAXI Manresa fans have the opportunity to collaborate with the Marató de TV3 and also win one of the 13 jerseys with which the players will play next December 19 on the court of FC Barcelona. These special jerseys will carry the logo of La Marató de TV3.
As if that were not enough, buying any of the tickets for the drawing of a shirt, you will also be eligible to win one of the multiple prizes that will be added, such as these: - Lunch for 2 people at the Kursaal restaurant. - 2 tickets for the Kursaal theater - Visit to Món Sant Benet - A gift from Farrés 39
BAXI Manresa players and coaches will also collaborate with surprise prizes that will be added to the draw in the coming days.
Ticket sales will end on Monday, December 20, and the draw will take place the following days in front of a notary.