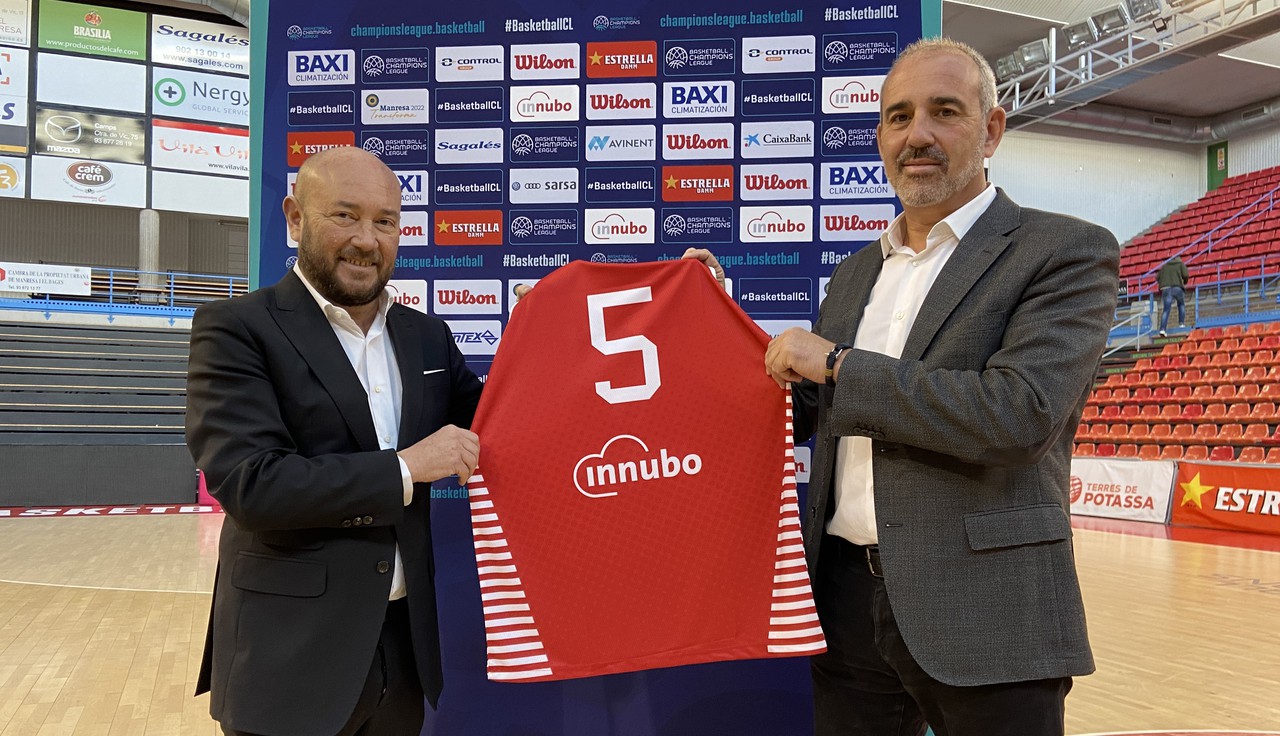 Innubo, new sponsor of BAXI Manresa in Champions League
The Manresa-based communications company starts with the team in this year's European adventure.
Tuesday 9 of November of 2021 at 10:57
BAXI Manresa has found a new travel companion. Innubo, a Manresa-based telecommunications company, will be the team's new sponsor in the Basketball Champions League from today.
The club and the company have presented the new agreement in a meeting at the Nou Congost with Carles Mesas Ricart , CEO of Innubo, which has been received by the President of BAXI Manresa, Josep Sáez . According to Innubo, they explained that "we are very excited to have signed an agreement with Bàsquet Manresa to sponsor the Champions League. As a company from Manresa, we wanted to be by the side of our club, the home club, making the proximity to basketball here clear and making visible to all our clients the contribution we make to the team ".
The President of the club, Josep Sáez , emphasized that "it is a great honor to have home companies like Innubo by our side; they will help us on our way to the Basketball Champions League, and we hope the relationship can last a long time; we would like to thank them for their commitment to the club, and above all for the treatment we have received from Carles Mesas and Cristina Rabanal ». Starting this Tuesday, the team will wear the Innubo logo on the back of the Basketball Champions League jersey.
Innubo has been in the Corporate Communications Service for more than 30 years, offering a quality, local service with excellent technical and commercial monitoring. They accompany their customers on a daily basis, ensuring that their communications allow them to offer the best service. The satisfaction of its customers has allowed its portfolio to increase in recent years