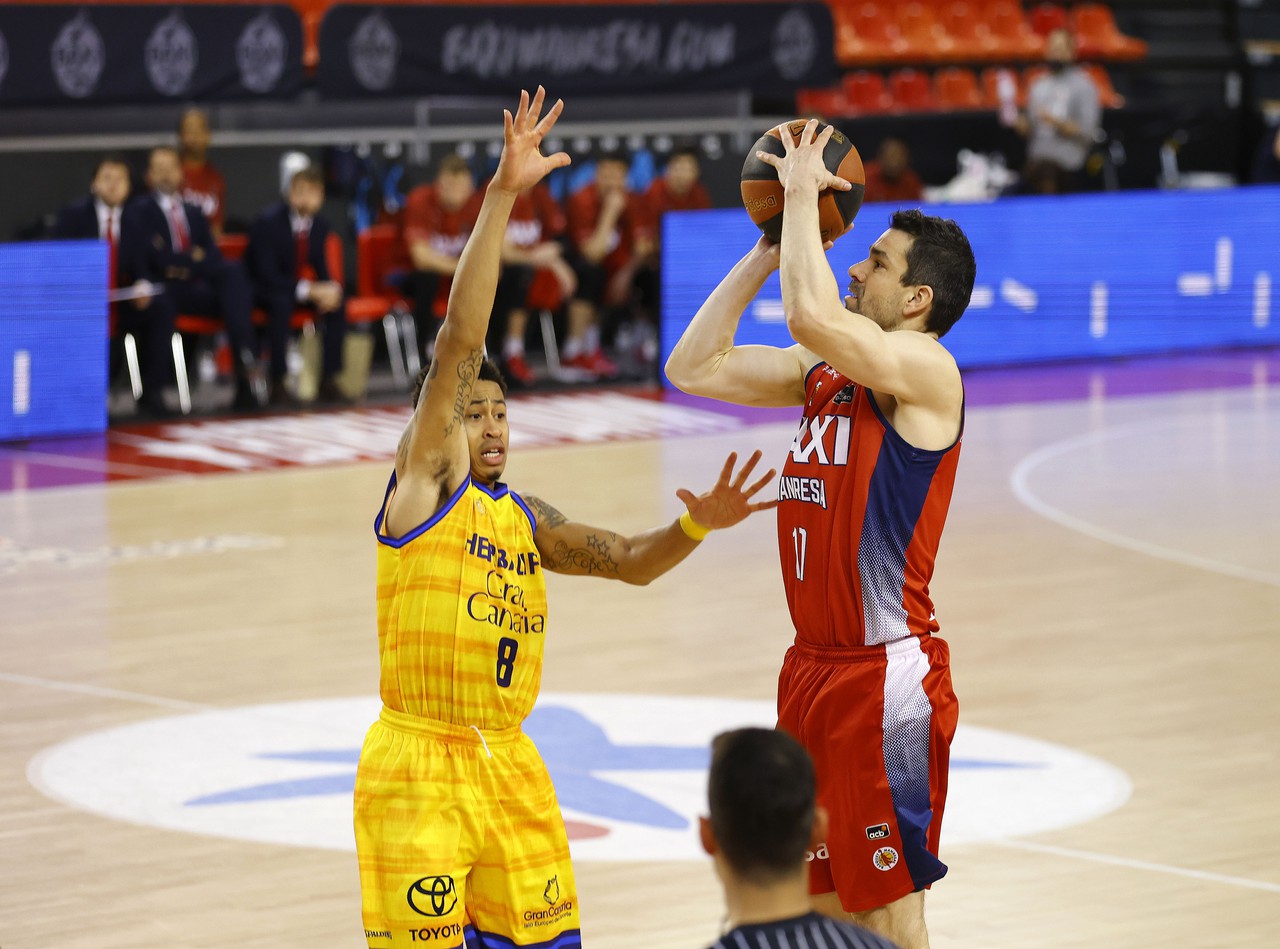 Herbalife Gran Canaria: visit to the 'house' of Eulis Báez
The Dominican monopolizes the records he achieved with the Claretian team, where he played for 7 years and was even captain.
Tuesday 2 of February of 2021 at 18:14
Bàsquet Manresa has visited the CB Gran Canaria court 26 times, and has won 10 times. In the last game played, the 2018-2019 season, the victory was for BAXI (76-84).
The most important player of the islanders is Matt Costello, who reappeared on the last day on the court of Real Madrid. The center has averages of 11.4 points, 4.9 rebounds, 1.3 blocks (the fourth most placed in the Endesa League), and 10.7 rating.
Other interesting facts
-Eulis Báez played with the Canaries from 2012 to 2019. There he reached his maximum points (22 in a Gran Canaria-Andorra on 25/3/2018), three-pointers scored (5 in a Gran Canaria-Zaragoza on 17/5/2015), rebounds (12 in a Gran Canaria-Obradoiro on 30/3/2013), steals (5 in a Unicaja-Gran Canaria on 1/5/2016), blocks (3 in a UCAM Murcia-Gran Canaria on 18/11/2012) and efficiency (32 in a Joventut-Gran Canaria on 1/4/2018)
-Matt Janning reached his steals record, 3, when he faced Herbalife with Baskonia on November 18, 2018 in Vitoria (91-76)
-Pedro Martínez coached the island team in three different stages: the first from 2002 to 2005, the second from 2009 to 2014 and the third in 2019
-Salva Camps played there in the 2002-2003 and 2004-2005 academic years and trained there in 2017 (assistant coach of the first team) and 2019 (second team coach)