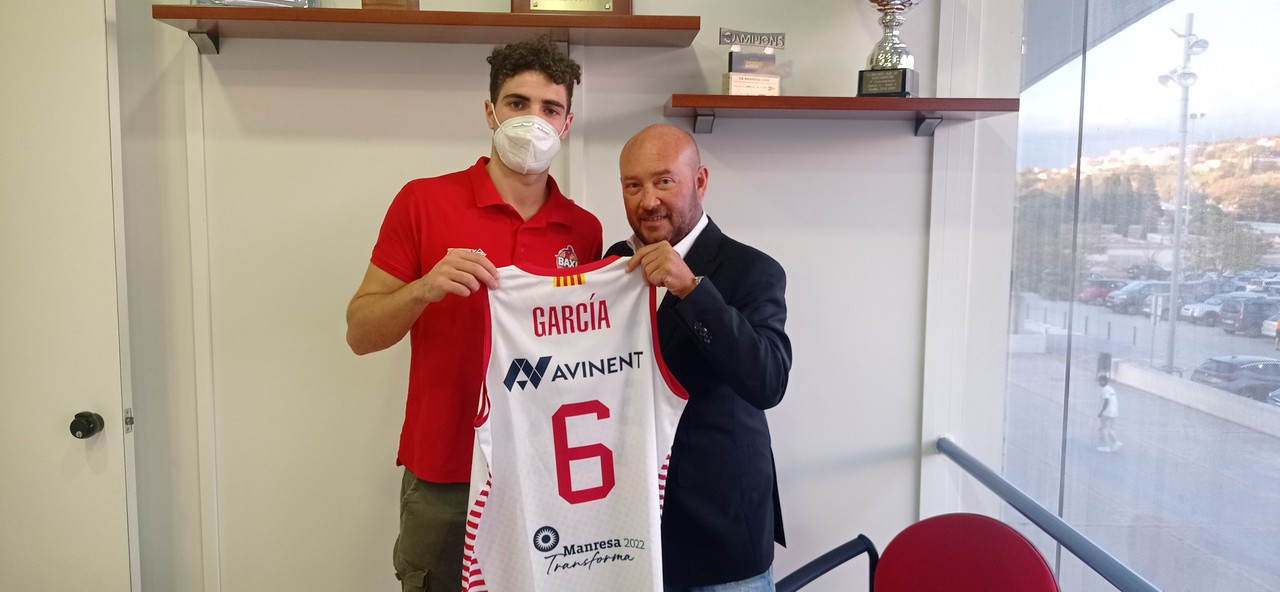 Guard Dani Garcia extends his contract with BAXI Manresa until 2024
The Mataro native has signed the contract that binds him to the Bages club for the current season and two more.
Monday 27 of September of 2021 at 10:34
Dani García will be a player for BAXI Manresa until 2024. The club from Bages and the Mataró player have reached an agreement to extend the contract that bound them. In this way García will have been at the Bages club for 8 years, including the years in which he has been loaned.
The Bages club wants to give continuity to the home players who have grown in the team in recent years, and ensures to have a young man and still in full progress, but also with years of experience in the state elite basketball.
Dani García García (born in Mataró on January 30, 1998) is now 23 years old. He arrived at Bàsquet Manresa in the 2017-18 season, coming from L'Hospitalet, when the team was in the LEB Or.
Trajectory of Dani Garcia
2016-17- Torrons Vicens L'Hospitalet (LEB Plata)
2017-18- ICL Manresa (LEB Gold) and Martorell (LEB Silver)
2018-19- Levitec Huesca (LEB Gold)
2019- BAXI Manresa (Endesa League)
2019-20- Levitec Huesca (LEB Gold)
2020-21- Bàsquet Girona (LEB Gold)
2021- BAXI Manresa (Endesa League)
2021-22- BAXI Manresa (Endesa League and Basketball Champions League)