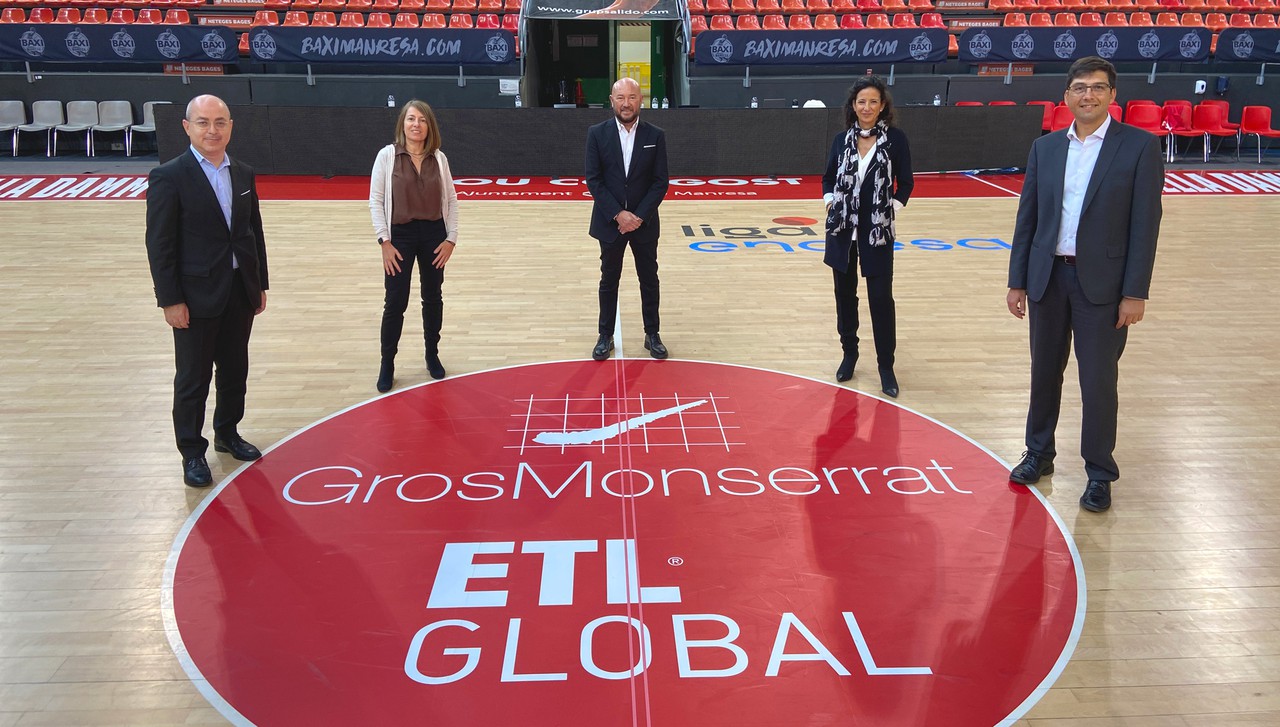 Gros Montserrat ETL, new co-sponsors of Bàsquet Manresa
The firm from Manresa, part of the international professional services group ETL Global, joins the club's collaborators.
Friday 12 of November of 2021 at 18:12
The BAXI Manresa will now have a new sponsor who will be present in both the players' equipment and the Nou Congost. The new collaboration was presented this Friday at the Nou Congost.
Gros Montserrat ETL Global joins the group of sponsors of Bàsquet Manresa. The Manresa-based consultancy will be one of the club's new co-sponsors, with a presence both on the court -where it will be seen in the central circle- and in the players' equipment, who will wear the logo on the leg of their trousers. Four partners of the company have gone to the Nou Congost to sign the agreement: Dolors Poveda, Agustí Puigdellivol, Francesc Costa and Sílvia Crespo . They have been received by Josep Sáez , President of Bàsquet Manresa, and have been able to see first hand the support of their sponsorship.
About Gros Montserrat ETL Global
Gros Monserrat is a firm with more than 40 years of experience in the field of providing professional services of tax advice, employment, consulting and lawyers, is owned by ETL GLOBAL , SL, group of German origin specialized in professional services of legal advice, fiscal, labor, audit and consultancy, backed by 50 years of experience and present in more than 50 countries. ETL Global ranks 5th in the billing rankings of professional service companies and 8th in the ranking for legal services. Present in more than 50 countries, the group ranks 7th in Europe and 15th in the world.