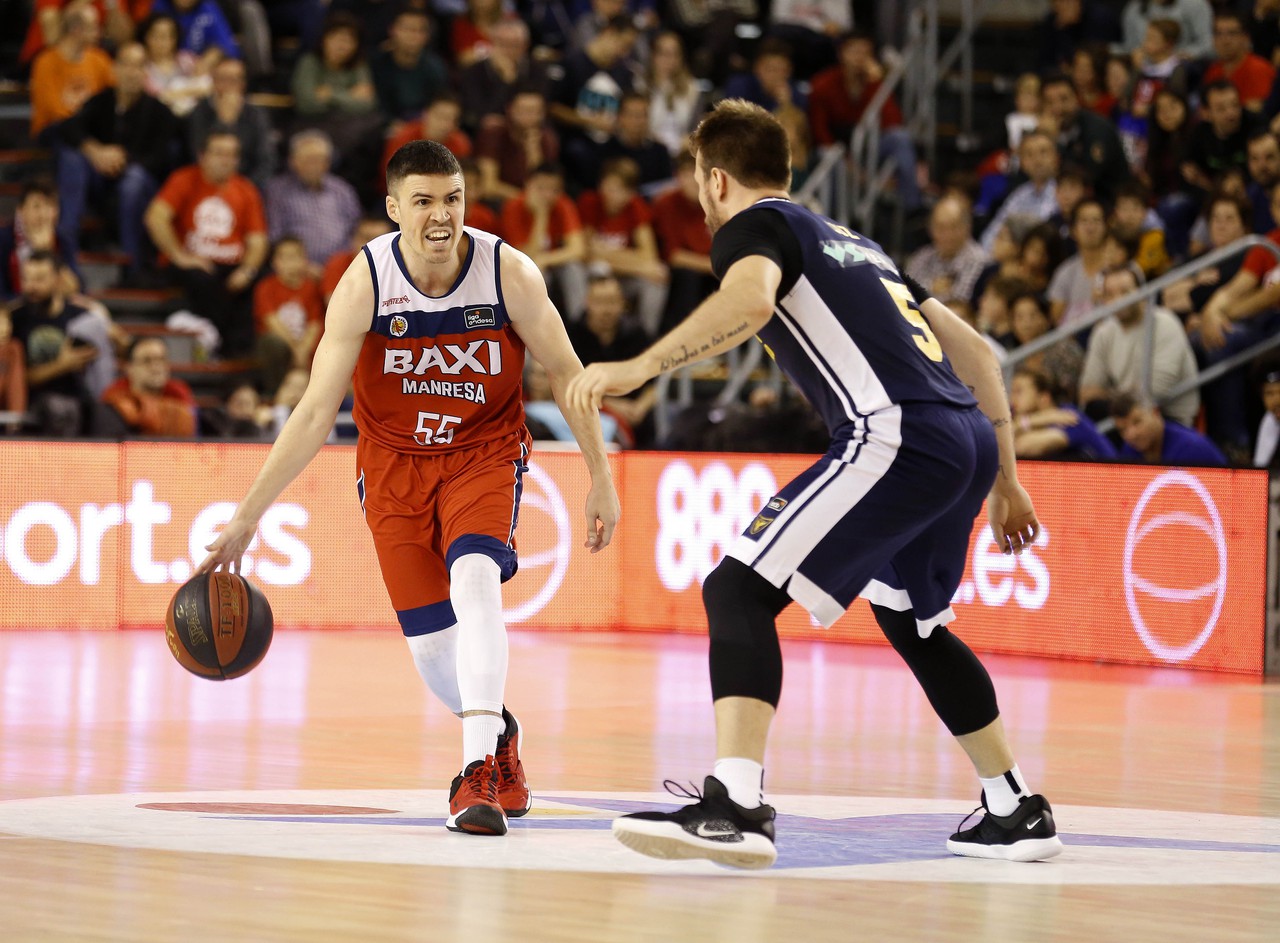 Fight in the offensive rebound top 3 & Pérez's assist record
The team with the most offensive rebounds (Murcia) against the third. Dani against the team with whom he broke the attendance record (16) last season.
Monday 25 of January of 2021 at 12:00
Bàsquet Manresa has visited the CB Murcia court 19 times, and has emerged victorious in seven of them, the last in the 2018-2019 season (79-84).
The team led by Sito Alonso has as its main reference the guard Conner Frankamp, the second highest scorer in the Endesa League, with 17.4 points per game. In addition, he is also the third with most three-pointers scored per game, a total of 2.7. The leader of the paint is Augusto Lima, the highest offensive rebounder in the competition, with 3.4 catches per match (in the same category, his teammate Emanuel Cate is fifth, with 2,5). This is not the only facet in which the center stands out, which is in second place in the statistics of total rebounds (7.1 per game) and in fifth in steals (1.5 on average). The former Manresa player Jordan Davis also plays in the Murcian squad, accumulating an average of 10.5 points and 6.8 efficiency credits in almost 22 minutes of play.
As a team, UCAM is the top offensive rebounder in the Endesa League, with 14.41 catches per game (BAXI is third with 12.11). It is also the leader in total rebounds (37.41) and second in fouls committed (23.35) and third in two-point shots (22.53).
Other interesting facts
-Dani Pérez set his assist record in the Murcia visit to Nou Congost last season (November 30, 2019, with a 93-92 victory), when he handed out 16