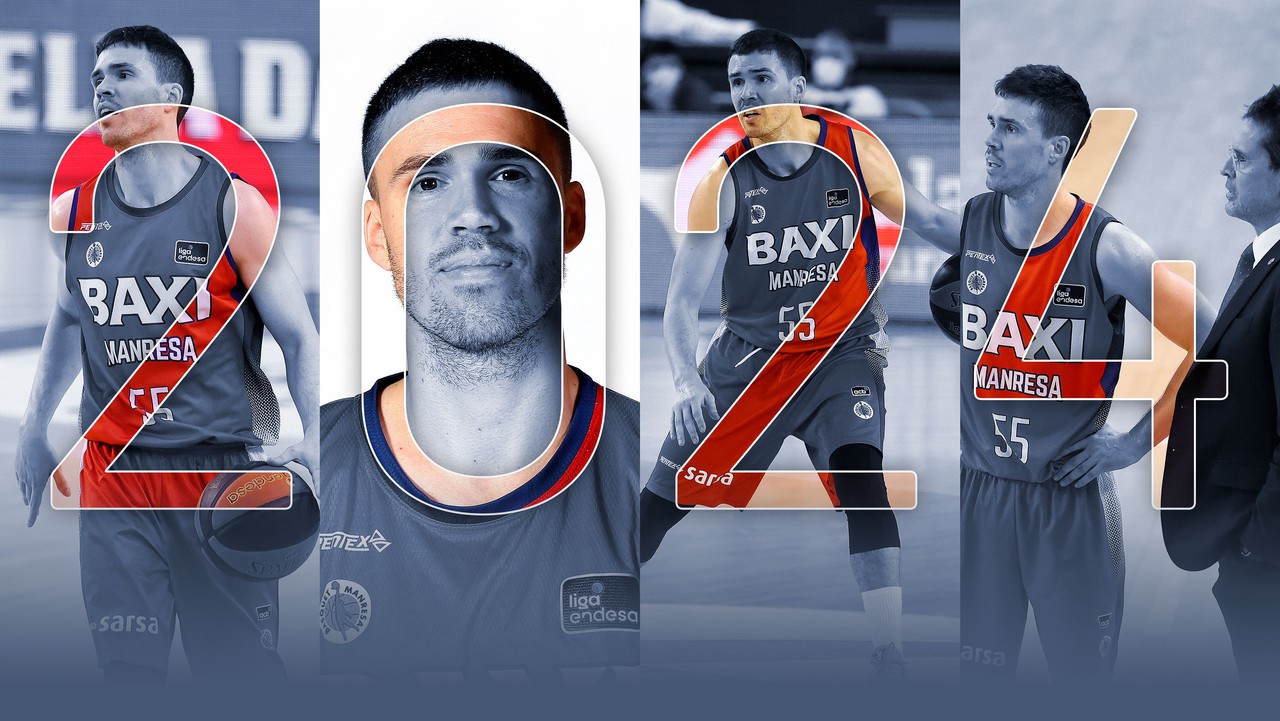 Dani Pérez expands his contract with BAXI Manresa until 2024
The Barcelona base signs an extension of his contract that binds him to Manresa for the next 3 seasons. The current top assistant in the Endesa League will stay at Bages for the next 3 years.
Monday 22 of March of 2021 at 10:46
Dani Pérez will continue to be one of the important men at BAXI Manresa for the next 3 seasons. He still had a contract with the club, but both parties have agreed to renew it and extend it until 2024.
The first renewal of the BAXI Manresa in the medium-long term is already a reality: Dani Pérez Otero (born in L'Hospitalet de Llobregat on February 28, 1990) extends his ties with his current club. The club wants to ensure the continuity of a man he trusts to lead the reins of the team on the track.
Pérez arrived at BAXI Manresa in the summer of 2019 to form a base pair with his current teammate Frankie Ferrari. In that first season he played an average of 23.6 minutes, 6.6 assists and 5.7 points per game in the Endesa League and the Basketball Champions League. In the current season he plays an average of 24 minutes, attends 6.7 times per game and scores 7.14 points .
Trajectory of Dani Pérez
2009-10 - Cornellà
2010-11 - Lleida (LEB Or)
2011-12 - Menorca Basketball (LEB Gold)
2012-13 - River Andorra (LEB Or)
2013-15 - Fuenlabrada (Liga Endesa)
2015-16 - Palencia (LEB Or)
2016-17 - Oviedo (LEB Or)
2017-19 - Delta GBC (Liga Endesa)
2019 - BAXI Manresa