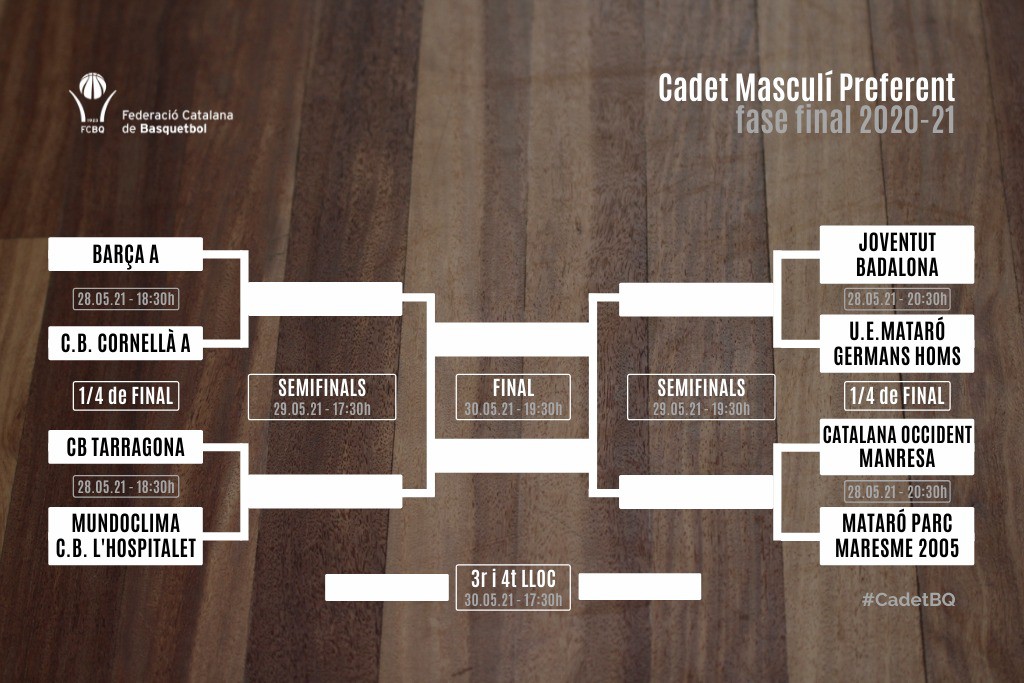 Cadet A also wants to be classified by the state championship
The team of Jordi Serra, Vicenç Llobet and Josep Muzas will be, from Friday to Sunday, in the final eight of the category, which will take place between Valls and Montblanc
Wednesday 26 of May of 2021 at 12:01
Valls and Montblanc will be the venues, from Friday to Sunday, for the final eight of the Preferente cadet, in which the cadet A of the Catalana Occident Manresa will take part.
The group led by Jordi Serra, Vicenç Llobet and Josep Muzas consists of Jan Currius, Paul Ater Bol, Jan Clarà, Lluís Soler, Roger Garcia, Marc Espinal, Martí Ros, Cherinet Saavedra, Ferran Torreblanca, Oriol Morros, Alex Núñez and Edwin Niebles. In addition, Carles Guitart and Aleix López, from cadet B, will reinforce the team.
The Bages will make their debut on Friday at 20:30 in the capital of the Alt Camp against Mataró Parc Maresme 2005, and in case of victory they will play the semifinals on Saturday at 19:30 against the winner of the Joventut-UE Mataró. Finally, on Sunday at 17:30 the match will be played for third and fourth place, while at 19:30 it will be the turn of the grand final, which will be broadcast live on the YouTube channel of the FCBQ.
The top three finishers will qualify for the Spanish championship in the category, which will be played from Friday 18 to Thursday 24 June in San Fernando (Cádiz).