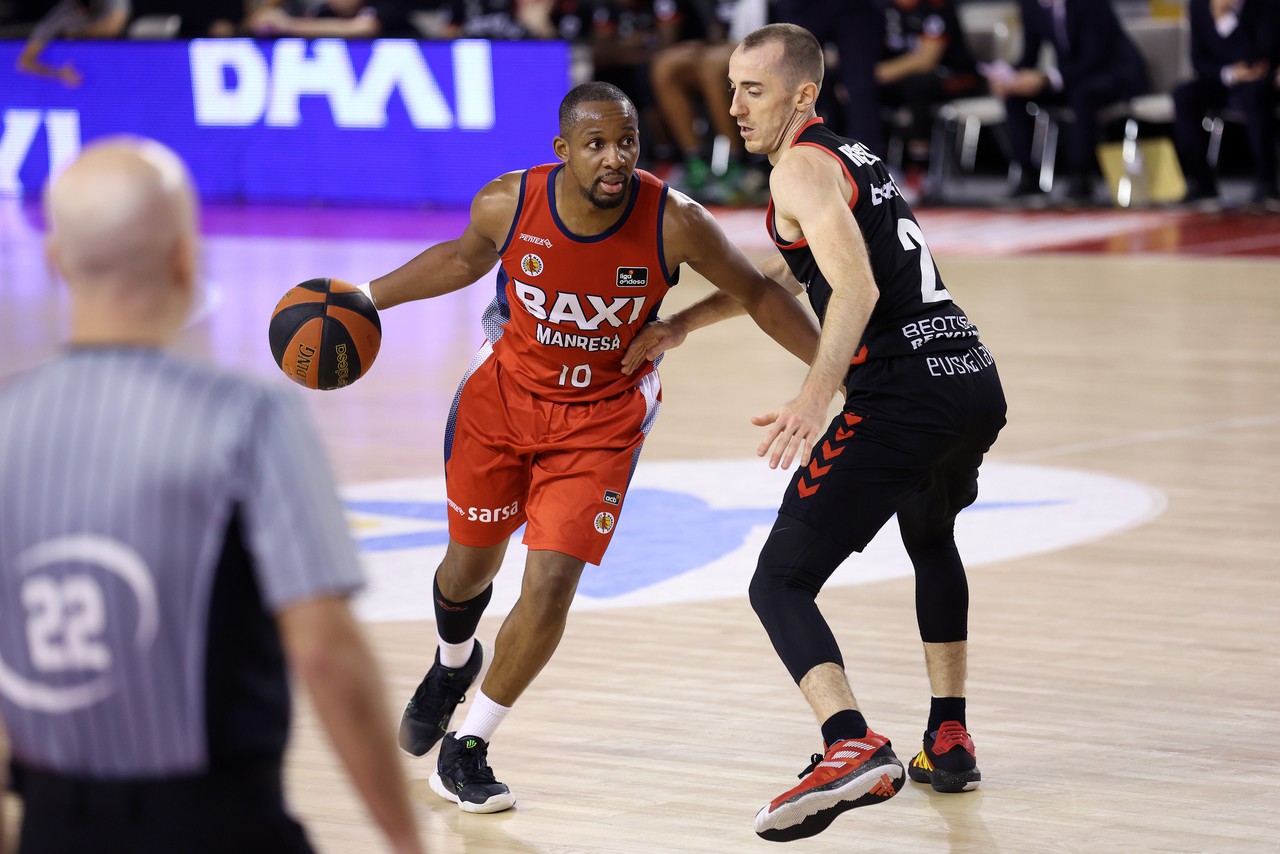 Bilbao: time to break the curse of 13 games
Rafa Martínez and Tabu return to a court where they played as locals and where there will be Balvin, another of the league's walls.
Tuesday 30 of March of 2021 at 11:29
Bàsquet Manresa will play its fourteenth match on the court of CD Bilbao Basket Berri, where it has not yet been possible to win.
The great star of the Basques is the Czech Ondrej Balvin. The center is the second highest rated player in the competition, averaging 20.3 points. He is also the leader in defensive (5.5), offensive (3.2) and total rebounds (8.7), as well as in dunks (2.4). In addition, it ranks second in blocks (1.5) and fourth in two-point shots scored (4.6). Another important man in Àlex Mumbrú's team is the French guard Jonathan Rousselle, fourth in fouls commited (3.1).
As a team, Bilbao stands out in two statistical sections: it is the third with most turnovers (14.78) and the fourth with most dunks (2.70 by 2.74 of BAXI Manresa, which is second).
Other interesting facts
-Rafa Martínez played last season in the ranks of the Basques
-Jonathan Tabu also played in Bilbao, from 2016 to 2018. In addition, he made his debut in the ACB in the Basque city, when he played in the ranks of Zaragoza, on 12/10/2013
-Frankie Ferrari played one of his best games with Manresa against Bilbao, last year in the Nou Congost, when he finished with 28 points and 6 rebounds, his highest in the competition
-In the first round match, Eulis Báez distributed 6 assists, his record in the Endesa League