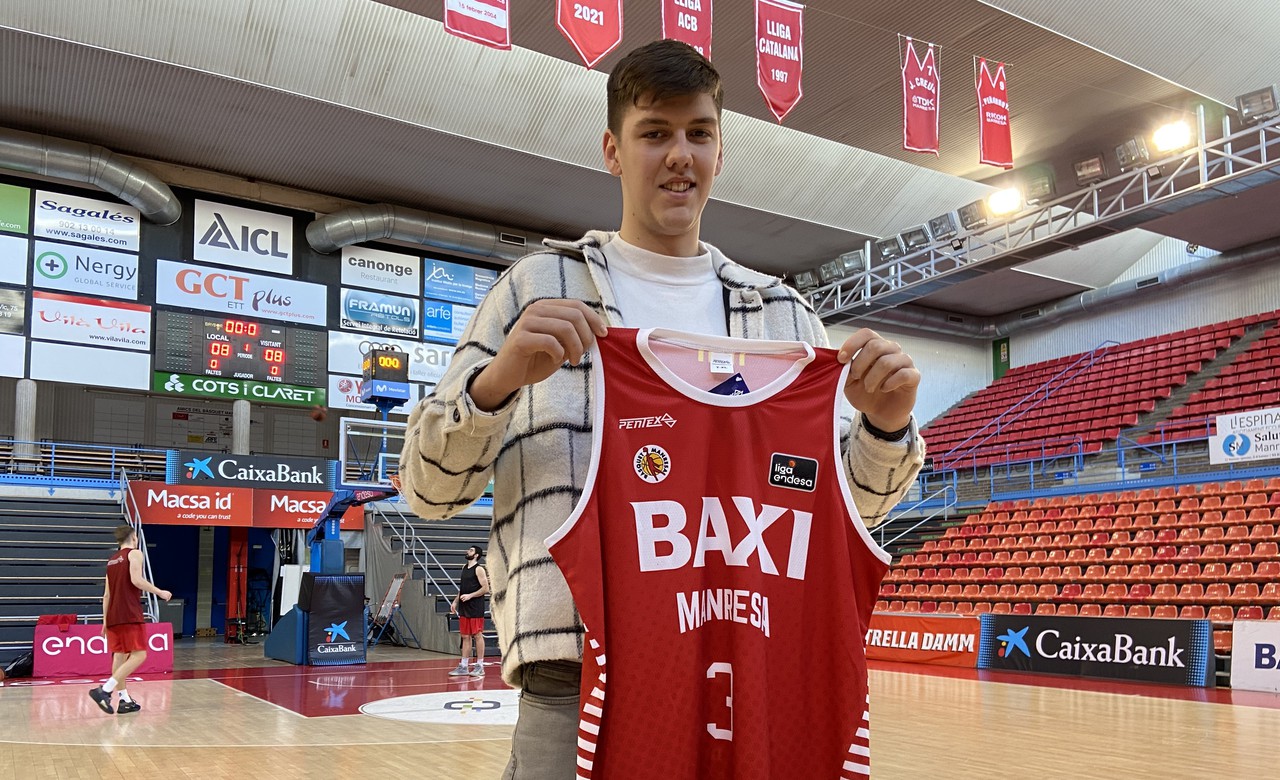 BAXI Manresa signs young Czech Ondrej Hustak
The 18-year-old international from Brno, 2.11m, arrives in Manresa with a promising future ahead.
Friday 3 of December of 2021 at 17:17
BAXI Manresa has welcomed this week the pivot Ondrej Hustak, only 18 years old and 2.11m. He was born in Brno, Czech Republic, and is a new bet for the Bages club for the next 4 seasons.
Ondrej Hustak (born in Brno, Czech Republic, on November 4, 2003) turned 18 just a month ago, and is the new signing of BAXI Manresa. He is a great player with a lot of projection who has not been overlooked in the technical management of the Bages club. Hustak has so far alternated between junior and senior team at JBC MMCITE Brno in the last two seasons. In addition, he has been called up to the national team of the Czech Republic. Sign a contract for this season and three more, until 2025.