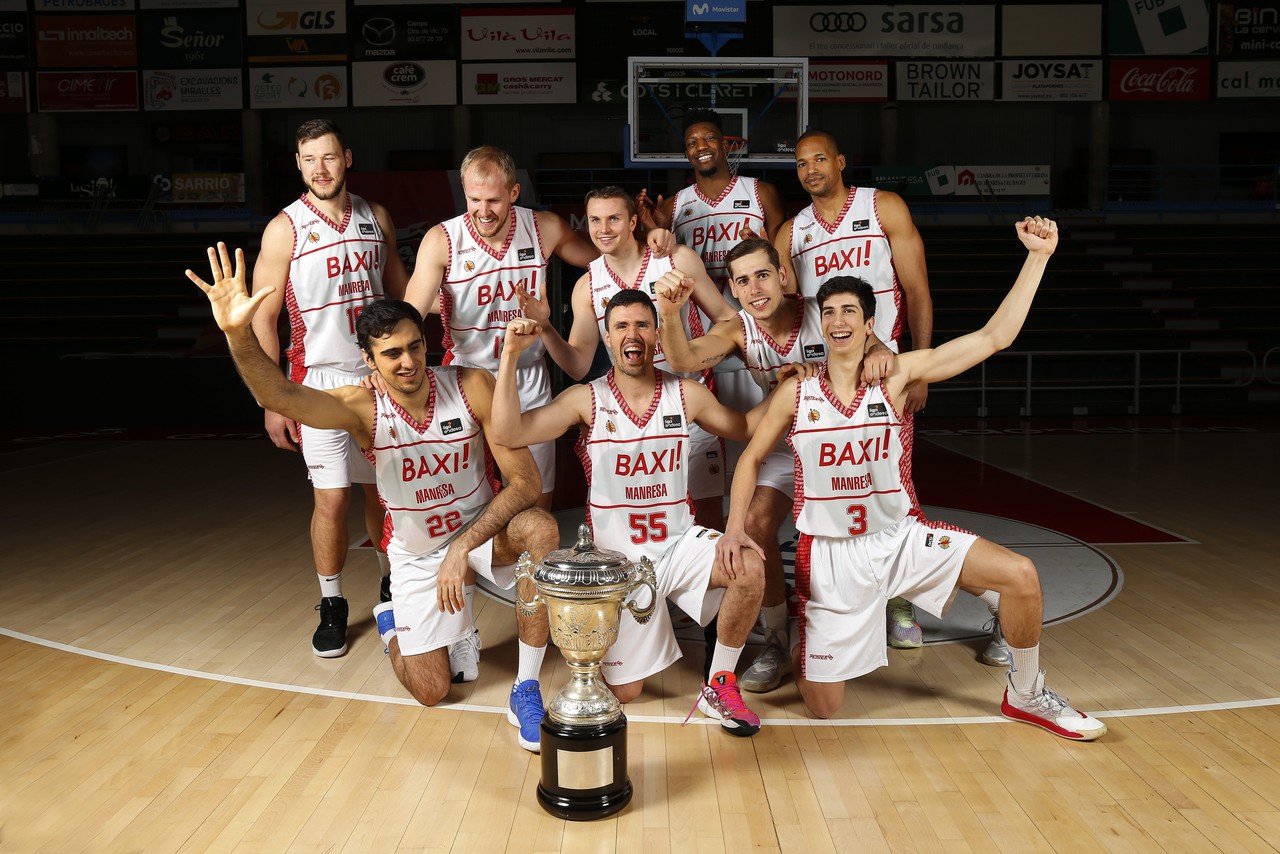 BAXI Manresa presents the jersey in tribute to the '96 Cup Champions
The team will wear this kit in the next match against UCAM Murcia, which will be on sale from tomorrow for fans and with an exclusive price for subscribers this season.
Thursday 18 of February of 2021 at 17:06
BAXI Manresa will 'dress up' as King's Cup champion. It will be in the next match against UCAM Murcia, on 27 February. Fans who want it can buy it in the club store from this Friday 19th.
A special design to pay homage to the '96 Champions. BAXI Manresa has designed a kit inspired by that of the team that won the final at FC Barcelona. The white color of the equipment used in 2 of the 3 cup matches has been used, a very similar typography, and a silhouette of the trophy has been added to the background. In the side strips, the numbers and the names of the players of that TDK Manresa appear. The sponsor has changed, but BAXI has wanted to collaborate with the initiative by adapting the font and adding an exclamation mark, as it was on the old t-shirt.
In addition, the current team of BAXI Manresa has recreated some of the historical photos imitating the gestures of the protagonists of that team, thus paying tribute to the heroes of Murcia who won the first major state title for Bàsquet Manresa.
Fans who want it can buy it from tomorrow Friday at the Nou Congost store. Subscribers for this 2020-21 season will be able to purchase it at a special price of € 19. The price of the sale to the public is € 34.50.