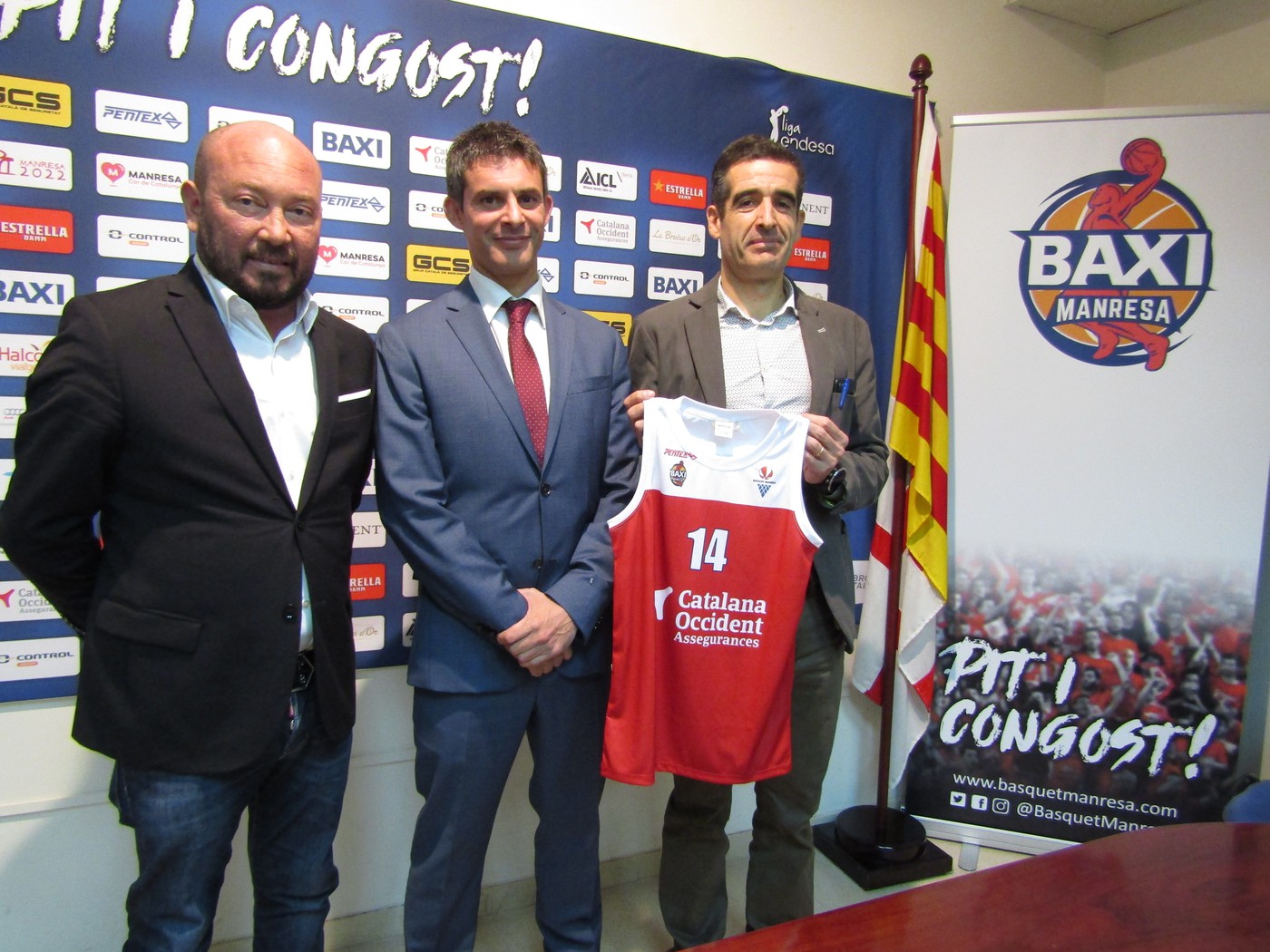 Assegurances Catalana Occident renews its sponsorship with Bàsquet Manresa
Following the line of its commitment to the development of grassroots sport and promotion of sports practice, the company reaffirms itself as a sponsor principal of the training teams of Bàsquet Manresa.
Wednesday 28 of November of 2018 at 10:53
Assegurances Catalana Occident has renewed the agreement as sponsor of Bàsquet Manresa, entity with which the insurer began to collaborate in 2009. With the signing of this agreement, the logo of Assegurances Catalana Occident will be on the shirts of the 20 teams of the base and also in the Nou Congost pavilion, among other supports.
The act of signing, which took place at the Nou Congost, was attended by the President of the Bàsquet Manresa, Josep Sáez, the President of the youth Basketball of the same entity, Sebastià Catllà and the director of Assegurances Catalana Occident, Daniel Concepción.
According to Concepción, the renewal of sponsorship with Bàsquet Manresa represents "a firm commitment of Assegurances Catalana Occident for sport and its values ​​and the continuation of a collaboration that began 10 years ago" .
For Sáez, this agreement means "an important boost in the Bàsquet Manresa youth academy as it supports more than 200 players spread over 20 teams, a task of Assegurances Catalana Occident that by Bàsquet Manresa It is fundamental" .