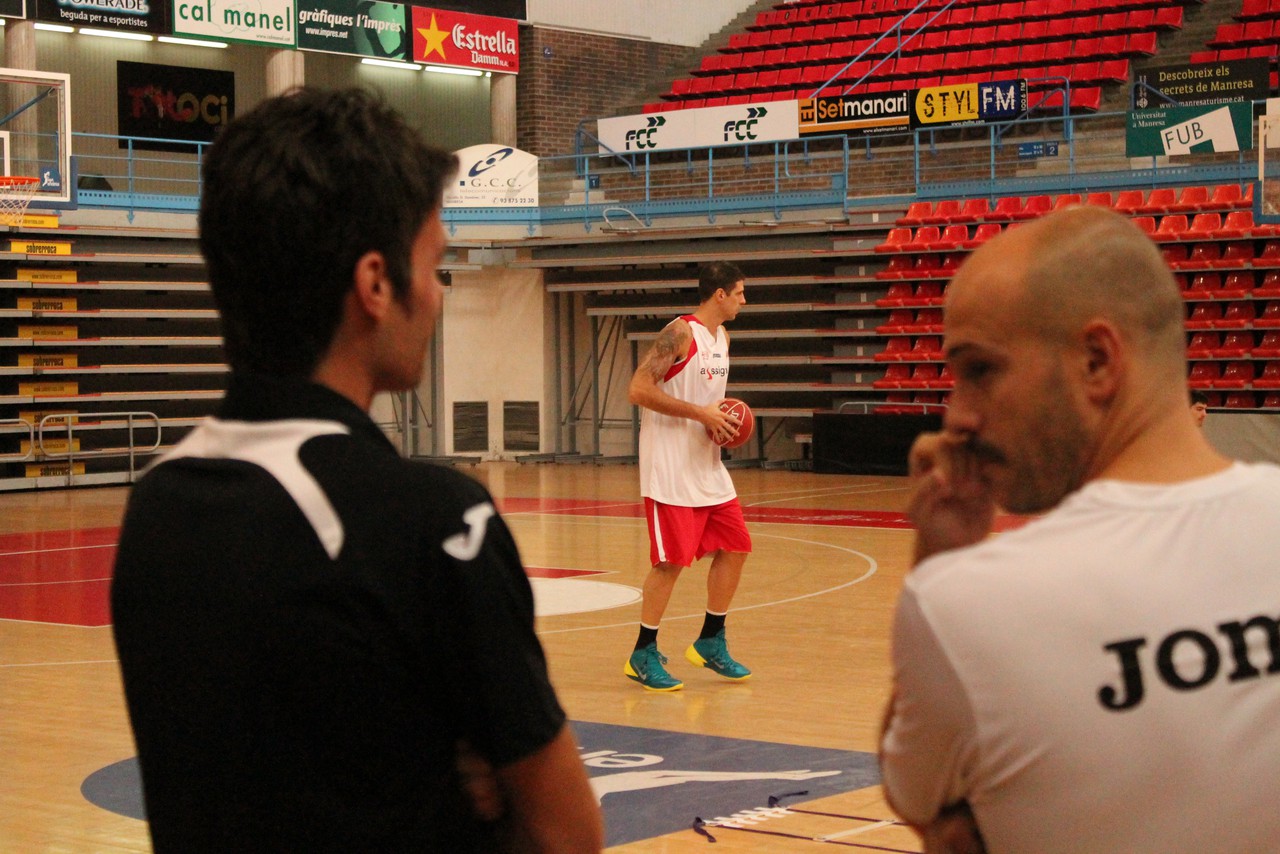 Match in Balaguer, already with the captain
This Wednesday, September 25, at 20:30, the third preseason game in Balaguer, against FIATC Joventut.
Tuesday 24 of September of 2013 at 12:00
La Bruixa d'Or will travel to Balaguer this Wednesday to follow the preparation before the official season starts, which will start in Girona against the same rival that the men of Borja Comenge will find in the Noguera, Joventut de Badalona.
After a victory in the first game of the summer against Saint John's University, and a loss in a very fought match against FC Barcelona, ​​those of Manresa are put to the test against the Penya. The match will start at 20:30, and it is a good opportunity to see how well two teams will face each other in the first day of the Endesa League at the Nou Congost. The entrance fee is 6 euros, and minors accompanied by an adult can enter for free.
On the part of La Bruixa d'Or, Josh Asselin, who has already trained with the team, joins Borja Comenge.
Borja Comenge has made remarks before the game this Wednesday in Balaguer: "It is the first game in which we have all the players available; we will play for the second time with a team in our league, which will help us to see how we are".