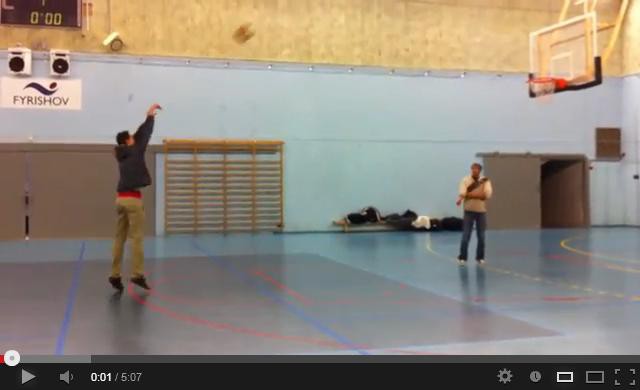 Marcus Eriksson, 78/80 in three-pointers in 5 minutes
Do you remember this video? Yes, it is the La Bruixa d'Or shooting guard, Marcus Eriksson, who was able to shoot 78 of 80 three-pointers in just five minutes. With the help of two friends, he posted the video on YouTube and has obtained hundreds of thousands of views.
Monday 16 of September of 2013 at 15:47
The Swede will play this season again with La Bruixa d'Or, after having spent three seasons in the FC Barcelona team.
This is what La Bruixa d'Or player Marcus Eriksson is capable of doing. And this could be one of the challenges that Internet users can send to La Bruixa d'Or players for the "Challenges" section.