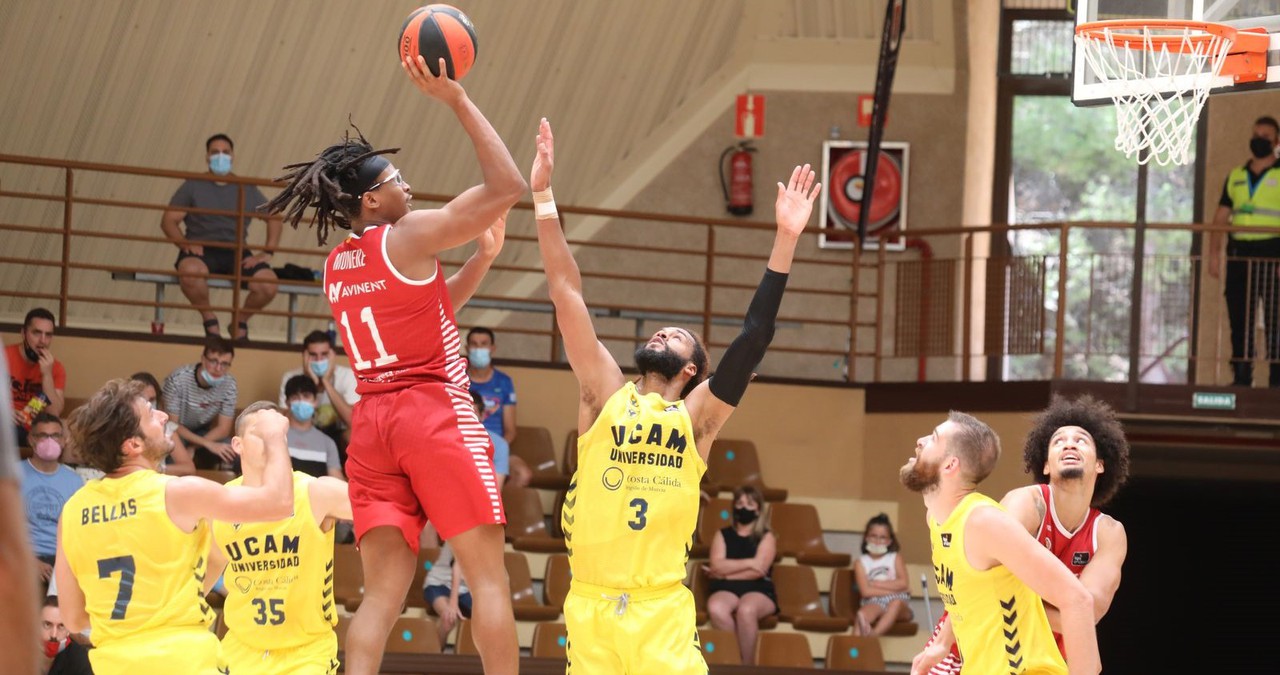 BAXI Manresa closes the preseason in Yecla
Defeat by 86-74 against UCAM Murcia in the last game before the start of the Endesa League.
Sunday 12 of September of 2021 at 14:50
86 UCAM Murcia I Taylor 6, Davis 2, Rojas 7, Webb 6 and Cate 12; Mostoglu 5, Bellas 5, Sorensen, Radovic 9, McFadden 29, Falk, Tendero, Czerapowicz 4 and Vasileiadis 1
74 BAXI Manresa I Dani Pérez, Thomasson 6, Valtonen, Maye 7 and Bako 10; Francisco 28, Jou, Garcia 4, Moneke 11, Steinbergs 2, Rafa Martínez 3, Berzins and Sima 3
Partials: 14-19, 31-18, 15-18, 26-19
BAXI Manresa put an end to the pre-season with a defeat against UCAM Murcia, in a match that was played in Yecla (86-74). Those of Pedro Martínez were close to their rival until the last minutes, in which the Murcians escaped by more than ten points.
After a few initial moments in which there were alternatives on the scoreboard and little success in the shot, the reds dominated thanks to a good defense. This allowed them to nail a partial 0-7 that caused Sito Alonso to call timeout in the eighth minute of the game. Then, the visitors were able to hold on and close the first quarter with five points of income (14-19).
The second was more chaotic and the figure of McFadden appeared, who with two three-pointers placed his team ahead. The locals took the initiative thanks to the toughness, and a three-pointer by Bellas in the last second put the 45-37 in the middle.
Returning from the locker room, the Bages team increased the defensive intensity, and this equalized the score. Next, McFadden was again key for the Murcians to take distances of between five and eight points (60-55 at the end of the third quarter).
In the last ten minutes Pedro Martínez's team managed to get to just two points. However, those of Sito Alonso raised the aggressiveness and the success in the launching and ended up taking the triumph.
After this week of training, BAXI Manresa will start the Endesa League, in a first day in which the Bagens will visit the Casademont Zaragoza court, on Sunday 19 September at 17:00.