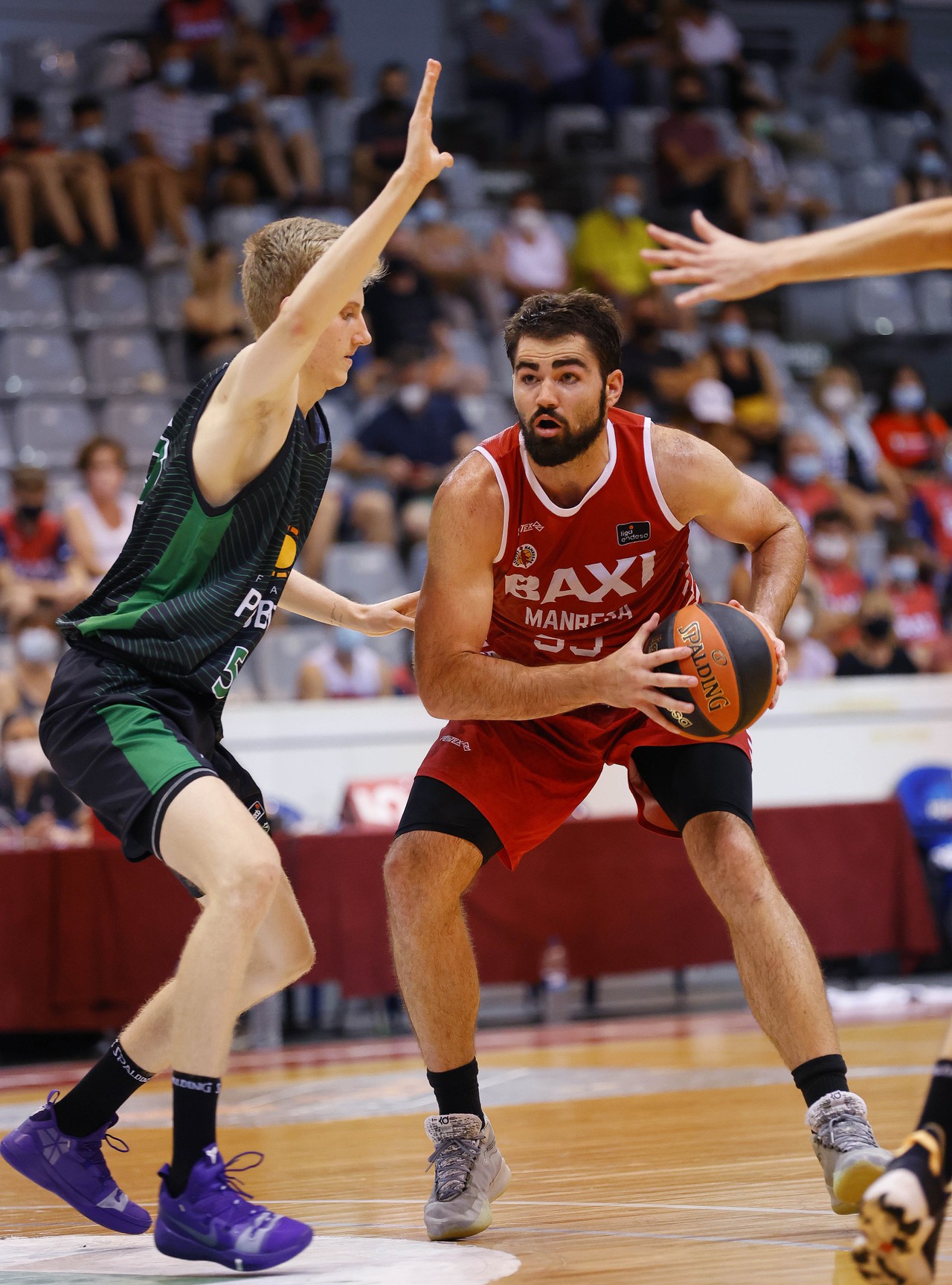 The BAXI Manresa 2021-22 continues to pick up pace
The Bages team fought to the end for the victory against a very successful Joventut from the three-point line
Saturday 28 of August of 2021 at 22:20
73 BAXI Manresa I Dani Pérez, Thomasson, Valtonen, Maye and Bako; Francisco, Jou, Garcia, Steinbergs, Rafa Martínez, Berzins and Sima
84 Joventut I Vives, Paul, Parra, Maronka and Birgander; Busquets, Ribas, Brodziansky, Ventura, Bassas, Feliz, Willis and Domènech
Partials: 13-20, 17-25, 21-18, 22-21
The BAXI Manresa 2021-22 is still getting ready for the start of the official competition. In the second pre-season match, played in the Barris Nord pavilion in Lleida, the team faced up to the end against a Joventut that was very fine from a long distance, especially Brandon Paul, author of six three-pointers (73-84). On Tuesday there will be a new preparation duel against Joan Peñarroya's Valencia Basket, at 20:00 in Salou.
The team led by Pedro Martínez had problems with scoring in the first minutes, and this caused that the Badalonians, more successful in the shooting, took the first differences in the electronic and finish the first quarter with seven points of income, after the three-pointer away from Bassas on the horn (13-20).
In the second the green-and-blacks were still plugged in from the three-point line and forced the reds' coach to call time-out (20-32). Then came the figure of Brandon Paul, who led his team to a margin of fifteen points in the middle of the match (30-45).
Returning from the locker rooms the game was very level between both formations. This situation favored Joventut, who maintained comfortable differences in the marker until the end of the third quarter (51-63).
In the last ten minutes, the Bages, spurred on by the fans, who ware noticed in the Barris Nord of Lleida, fought until the end and, thanks to a three-pointer scored by Thomasson, they were only eight points away with three minutes to go. final (71-79). However, the comeback could not be completed and the Badalonians sealed the victory in the last moments.