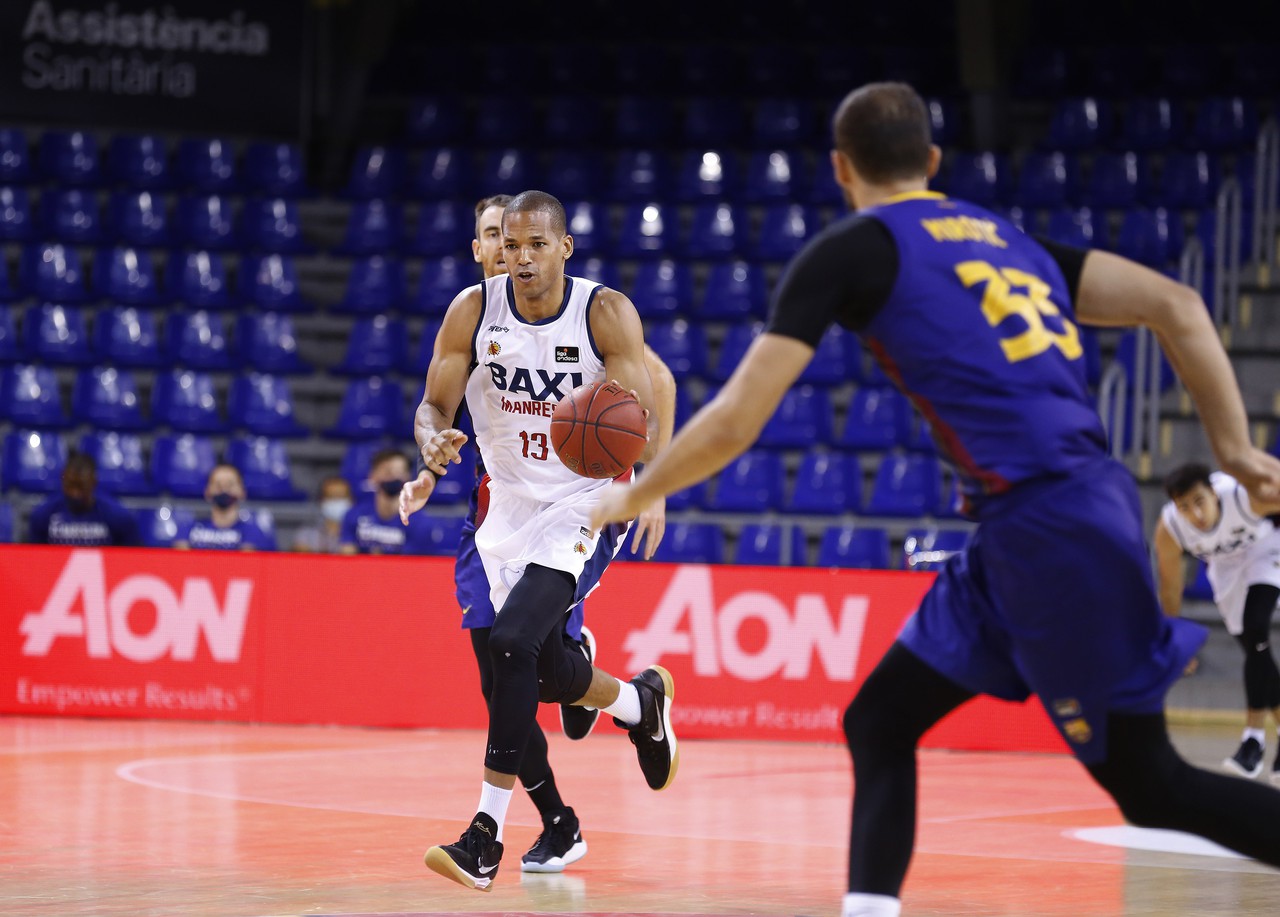 BAXI Manresa faces Barça in the semifinals of the Catalan League
The Bages team lost 92-82 and will play on Sunday for third place against Joventut
Friday 4 of September of 2020 at 23:48
92 Barça I Calathes 3, Bolmaro 2, Claver 8, Mirotic 13 and Oriola 17; Davies 4, Hanga 8, Smits 9, Heurtel 14, Pustovyi 4, Abrines 10 and Brancou
82 BAXI Manresa I Dani Pérez, Mason 7, Vaulet 15, Báez 11 and Eatherton 4; Jou 6, Hinrichs 10, Rafa Martinez 15, Tabu 3, Sajus 7 and Sima 4
Partials : 23-25, 21-16, 24-17, 24-24
BAXI Manresa continued to offer good feelings in the third pre-season match at the Palau Blaugrana, but was unable to beat the powerful Barça, who defeated them 92-82 and won a ticket to the Catalan League final. which will be played against MoraBanc Andorra. For its part, BAXI will play for third and fourth place against Joventut, on Sunday from 16:30 in the same pavilion.
Pedro Martínez's men came out very strong and reached an initial partial 3-11 in less than three minutes that forced Sarunas Jasikevicius to claim the first timeout of the match. Barça reacted shortly afterwards and equalized again (14-15). This time it was the coach of the Bages who stopped the game. From here there was equality, and the Manresans closed the first quarter two points above thanks to a triple on the horn of Rafa Martínez (23-25). In the second head of both teams managed to open a hole in the electronic, and reached the break with three points of income for the hosts (44-41).
In the second half, Barça got a margin of twelve points (62-50), but the reds did not leave the game and reached the last ten minutes ten points below (68-58). In these, BAXI fought until the last second and made things very difficult for one of the best teams in Europe, but never had a chance to fight for the match.