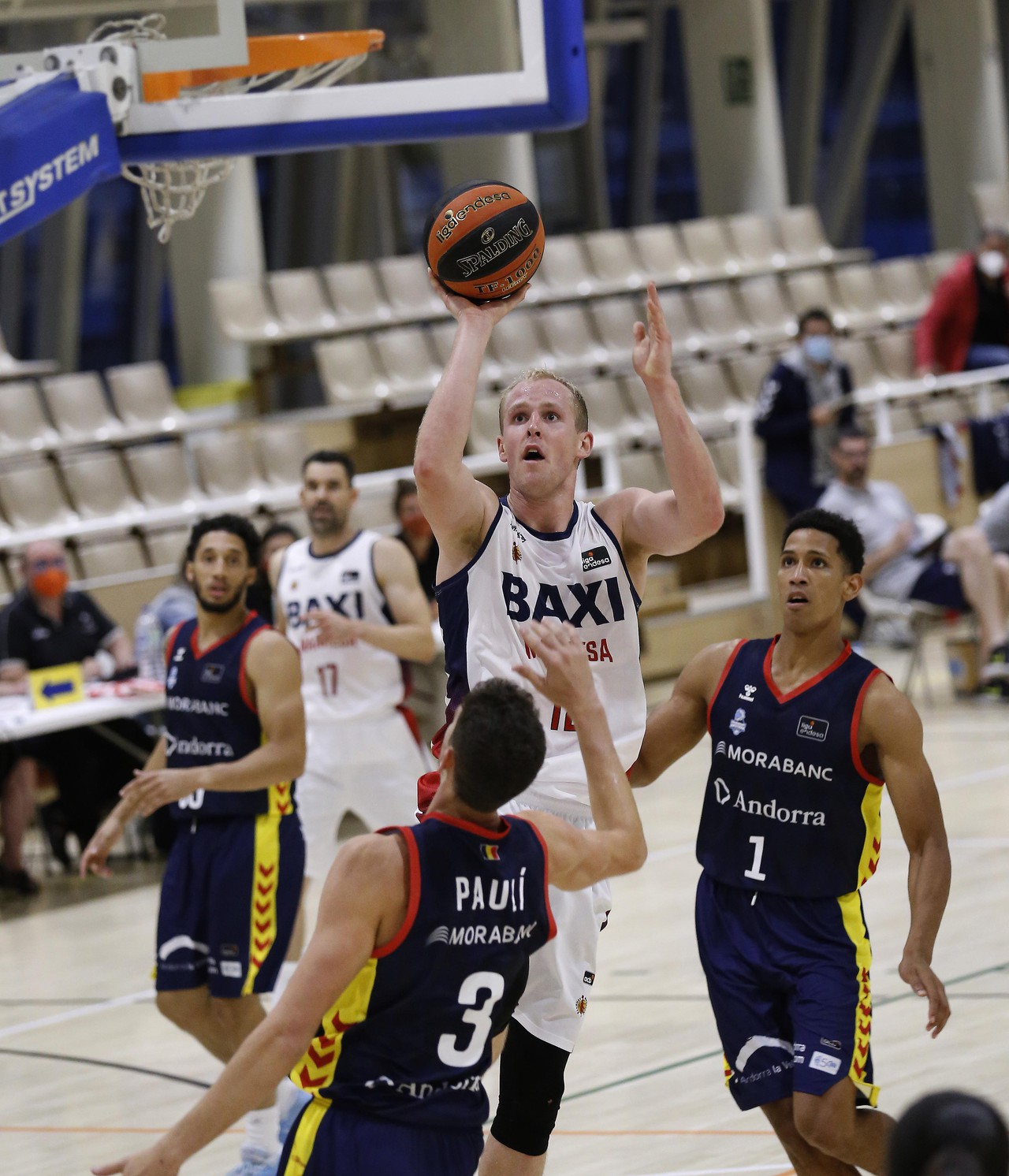 BAXI continues to take shape in Escaldes
The team from Manresa played another good match, with great success, against MoraBanc Andorra, with a victory by 74 to 92.
Sunday 30 of August of 2020 at 21:26
74 MoraBanc Andorra I Garcia 2, Senglin 8, Palsson 4, Sy 8 and Dime 2; Pérez 18, Paulí 6, Olumuyiwa 4, Llovet 6, Hannah 8, Colom 3, Jelinek 5
92 BAXI Manresa I Dani Pérez 8, Mason 16, Joesaar 4, Hinrichs 9 and Sima 10; Peñarroya 2, Jou 13, Báez 1, Rafa Martínez 14, Sajus 5, Vaulet 4 and Eatherton 6
Partials: 16-26, 17-23, 16-27, 25-16
BAXI Manresa 2020-2021 added its second victory in the second pre-season match, this time against MoraBanc Andorra (74-92), in a match that was played in Escaldes-Engordany. The team showed a good level, and still with good feelings the semifinal of the Catalan League against Barça, on Friday at 21:30 at the Palau Blaugrana.
The team led by Pedro Martínez came out on the field better than their rival, with more success in the launch and a great defensive work. This translated into a 1-13 run in the first five minutes. Then, Ibon Navarro's men put the batteries and, with a few good minutes of play, was placed just five points (16-21). However, the Manresans were able to distance themselves again, and a three-pointer by Rafa Martínez put them 16-26 at the end of the first quarter. In the second, the Bages continued with a high success, especially Mason, and were able to widen the gap to sixteen points with which they reached the break (33-49).
In the second half, BAXI continued to be superior to its rival, with more pace and speed, and finished the third period with a clear advantage on the scoreboard (49-76). In the last ten minutes, far from relaxing, the Manresans continued with their high pace and good game to nail a partial 0-9 (52-85). In the last minutes and with the duel already decided, Pedro Martínez made the debut of the Bosnian power-forward Lazar Mutic, one of the players who will play in the ranks of Artés.