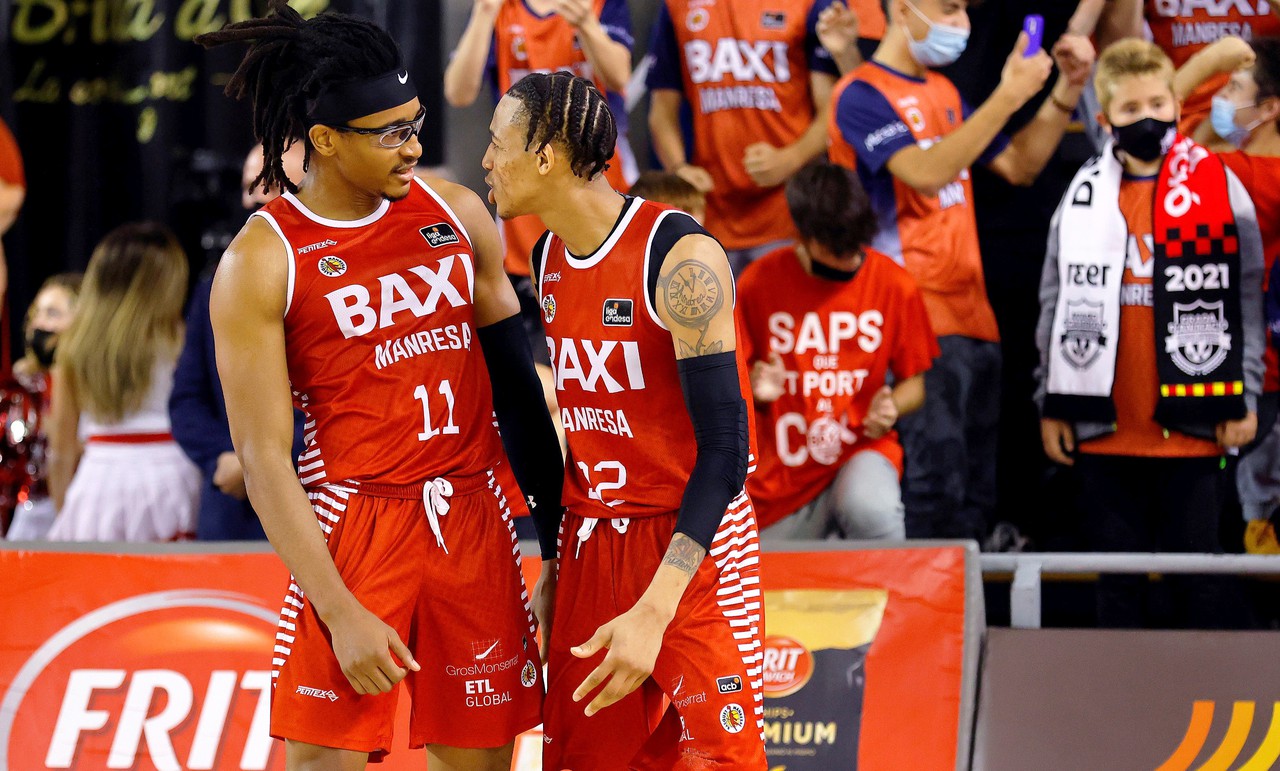 Thomasson and Moneke selected to be chosen as the best of the BCL in their position.
BCL has opened the voting for fans to choose the five best players who will be part of the ideal quintet of the competition.
Thursday 21 of April of 2022 at 10:50
The guard from Ohio and the Nigerian forward from BAXI Manresa could both be chosen as the best players of the competitio tn in their position. The sixth edition of the Basketball Champions League reaches its final with the Bilbao Final Four. In the semi-finals on Friday 6, the Bages team will face MHP Riesen Ludwigsburg at 21:00, while Lenovo Tenerife and Hapoel U-NET Holon will play at 18:00.
On 8 May, the day of the Final Four, BCL will announce the five players who will make up the 2021-22 ideal quintet, along with the MVP, the Best Young Player and the winner of the Coach of the Season award.
The coaches of the 32 participating teams, accredited members of the media and, of course, the fans have an equal voice in choosing the award winners, so this is your chance to vote for the players you want to see rewarded for their effort and performance during the season.
The ideal quintet will include two guards, two forwards and one centre. Voting for the forwards and centre will be available in the coming days.