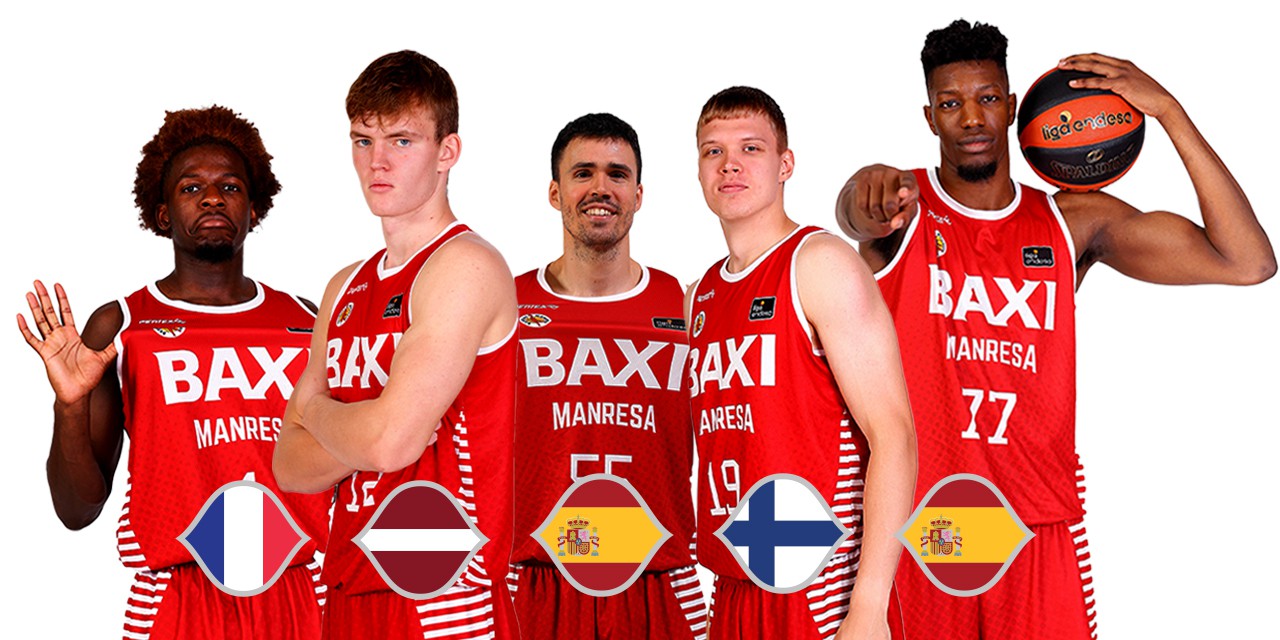 Results of our players with their selections
Todo victorias para nuestros jugadores en los partidos de las selecciones por el Mundial.
Wednesday 23 of February of 2022 at 12:46
The players of BAXI Manresa who have been chosen to go with their respective selection are: Sylvain Francisco , Marcis Steinbergs , Dani Pérez , Elias Valtonen and Yankuba Sima . Isamel Bako , who is injured, has remained in Manresa .
Here are the matches they will play.
Thursday, February 24


Sylvain Francisco , summoned for the first time with the French team, debuts against Portugal . The match will be at 19:00.
>>> France 96 - 56 Portugal
Dani Pérez and Yankuba Sima return to the Spanish national team to face Ukraine . The match can be watched on Teledeporte and on RTVE Play at 20:45.
>>> Spain 88 - 74 Ukraine
Friday, February 25


It will be Elias Valtonen's turn. Finland receives Slovenia . The meeting will be at 5:30 p.m.
>>> Finland 86 - 76 Slovenia
Also that of Marcis Steinbergs who with Latvia faces Belgium , in the Belgian combined Ismael Bako is out due to injury. The match will be at 20:30.
>>> Belgium 65 - 66 Latvia
Sunday, February 27


With France , Francisco meets again with Portugal . The meeting will be at 18:00.
>>> Portugal 56 - 69 France
Monday, February 28


On the last day of the windows, Valtonen will face Slovenia again, this time at 17:30.
>>> Slovenia 79 - 83 Finland
Steinbergs with Latvia , in Belgium at 18:30.
>>> Latvia 68 - 63 Belgium