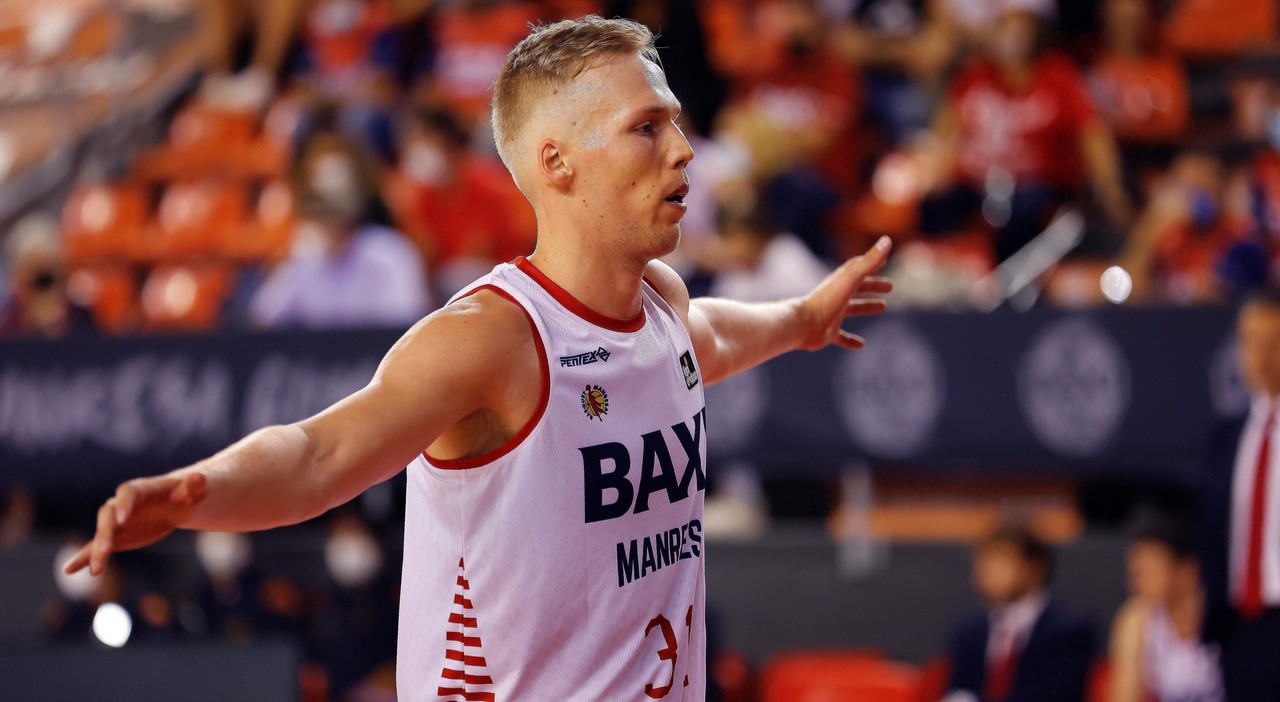 Forward Janis Berzins and BAXI Manresa separate paths
The Latvian leaves the dynamics of the Bages club after playing 8 games with Manresa.
Friday 14 of January of 2022 at 10:44
BAXI Manresa and Janis Berzins, at the player's request, have reached an agreement for the termination of his contract. The Latvian winger arrived in the capital of Bages in the summer of 2021.
Bàsquet Manresa would like to publicly thank Berzins for his work and professionalism during these months, as well as wish him luck for the rest of his career.