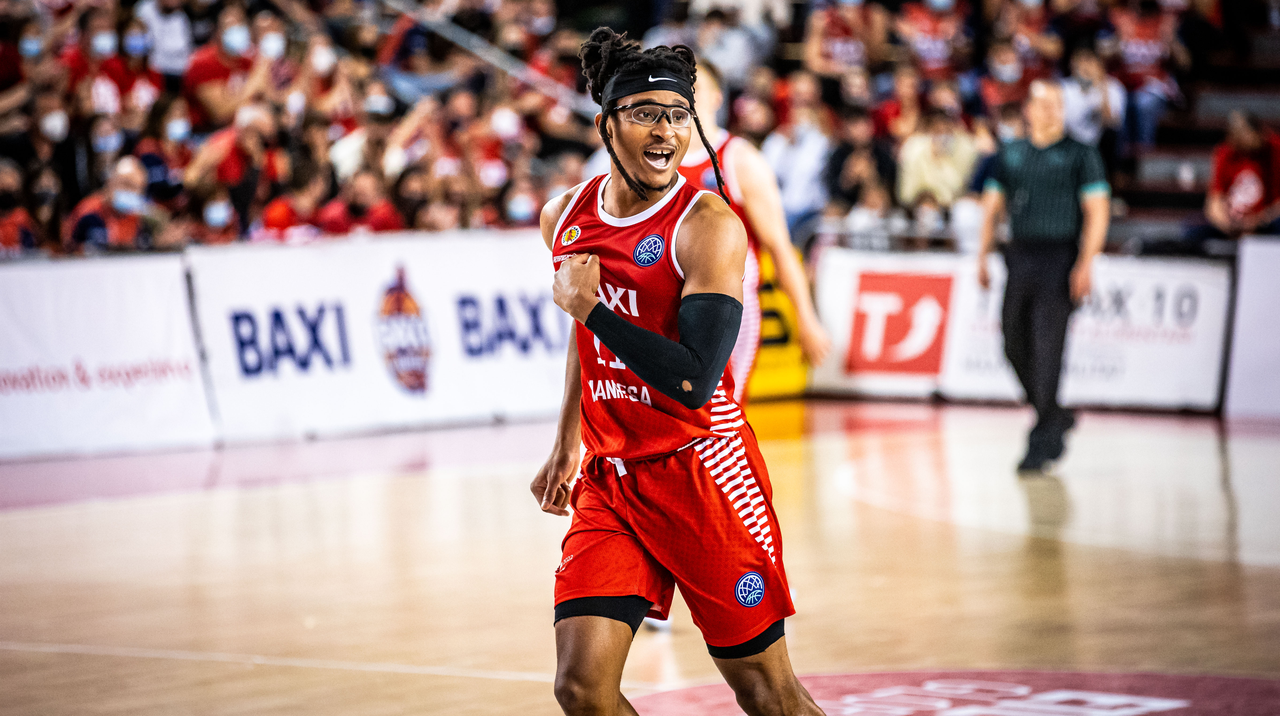 Chima Moneke elected MVP of the month in April in BCL
BAXI Manresa player has won the award that certifies him as the best player of the Basketball Champions League during this month.
Tuesday 26 of April of 2022 at 10:34
BAXI Manresa has qualified for the Bilbao Final Four, and Chima Moneke has been a key player for Pedro Martínez's side to make history, qualifying the team from Bages for the first time to a european final phase.
Due to his performance, the 26-year-old power forward has been awarded MVP. In the quarter-final play-off against Unicaja he played at a superlative level. In the first game, he scored his first double-double of the BCL season with 11 points and 11 rebounds. In the second, an almost perfect performance, 24 points in 24 minutes. Also, 5 rebounds and 3 steals.
BAXI Manresa player averages 13.2 points and 5.6 rebounds per game in the BCL, but there is a part of his game that is not counted in the statistics. The intangibles of Chima Moneke are the predisposition to fight every possession as if it were his last and the special connection he has with the fans at Nou Congost.