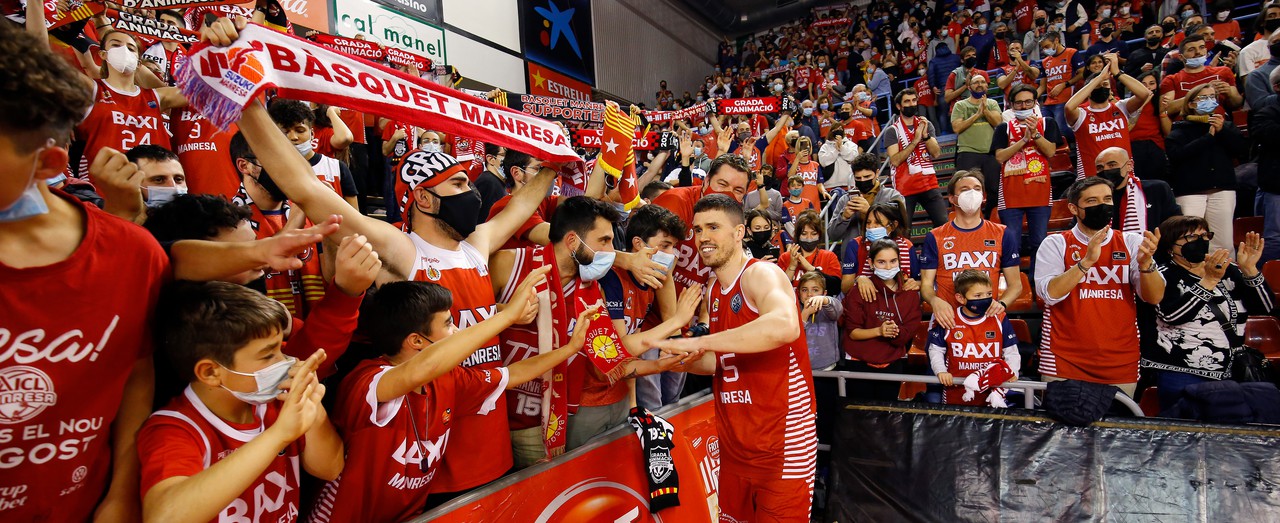 BAXI Marensa's opponent in the BCL quarter-finals is Unicaja
Duel of ACB teams, the tie is played over three games and the first team to win two wins. The Bages team have home court advantage and the first game will be on 5 April at Nou Congost.
Friday 25 of March of 2022 at 12:22
The match-ups for the quarter-finals of the Basketball Champions League were confirmed during a draw at the Bilbao Guggenheim Museum. BAXI Manresa was drawn in the first ball of the draw and their opponent team was Unicaja. The first game will be on Tuesday 5 April at 20:30 at Nou Congost, and the second on Tuesday 12 April at 20:30 at Martín Carpena. Should a third match be necessary, it will be on Wednesday 20 April at 20:30 at Congost**.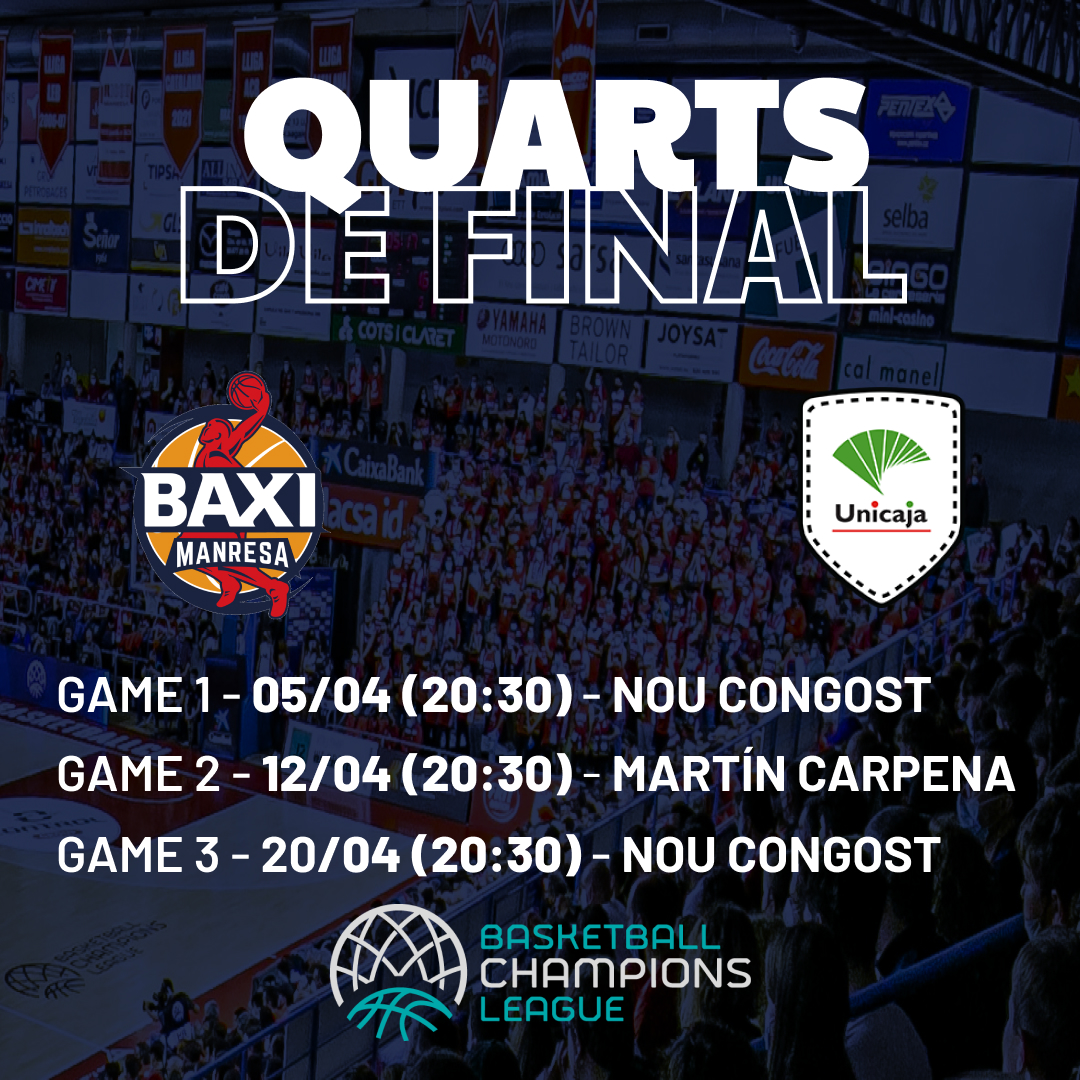 The quarter-finals will be played in a best-of-3 series and will start on 5 April. BAXI Manresa, as top seed, will play their first (and possible third) game at home, the teams, like Unicaja, that finished the phase as second seed, will play the second game at home. The team that wins two advances to the next round. The four winners of the play-offs will qualify for the 'Final4'. The results of the draw are as follows: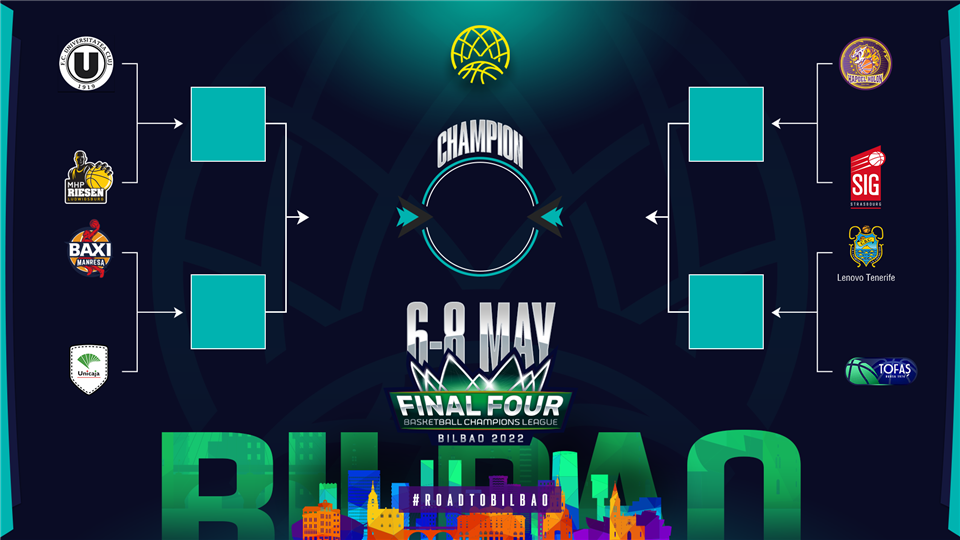 The quarter-final pairings are as follows (the runner-up will play the second leg at home):
BAXI Manresa (ESP) vs Unicaja (ESP)
Lenovo Tenerife (ESP) vs Tofas Bursa (TUR)
Hapoel U-NET Holon (ISR) ) vs SIG Strasbourg (FRA)
U-BT Cluj-Napoca (ROU) vs MHP Riesen Ludwigsburg (GER)

At the event that took place at the Musueu Guggenheim, the semifinal draw for the first match of the 'Final4', which will take place from 6 to 8 May in Bilbao, was also held. The pairings for the semi-finals are as follows:.
In the first semifinalthe winner of the tie between U-BT Cluj-Napoca and MHP Riesen Ludwigsburg will face the winner of the match between BAXI Manresa and Unicaja.
In the second, the winner of the series between Hapoel U-NET Holon and SIG Strasburg against the winner of the tie between Lenovo Tenerife and Tofas Bursa.
Among those in attendance were officials from the City and Region of Bilbao, representatives of the Spanish Basketball Federation and the ACB, and from all the qualified teams, the manager of Bàsquet Manresa, Carlos Sixto was representing the club. They were joined by representatives of Surne Bilbao Basket, including the president of the Club, Isabel Iturbe, and the first team coach, Àlex Mumbrú. Both were on stage to help with the proceedings of the draw presented by Sitapha Savané.
Here you can re-watch the draw for the BCL quarter-finals and semi-finals: