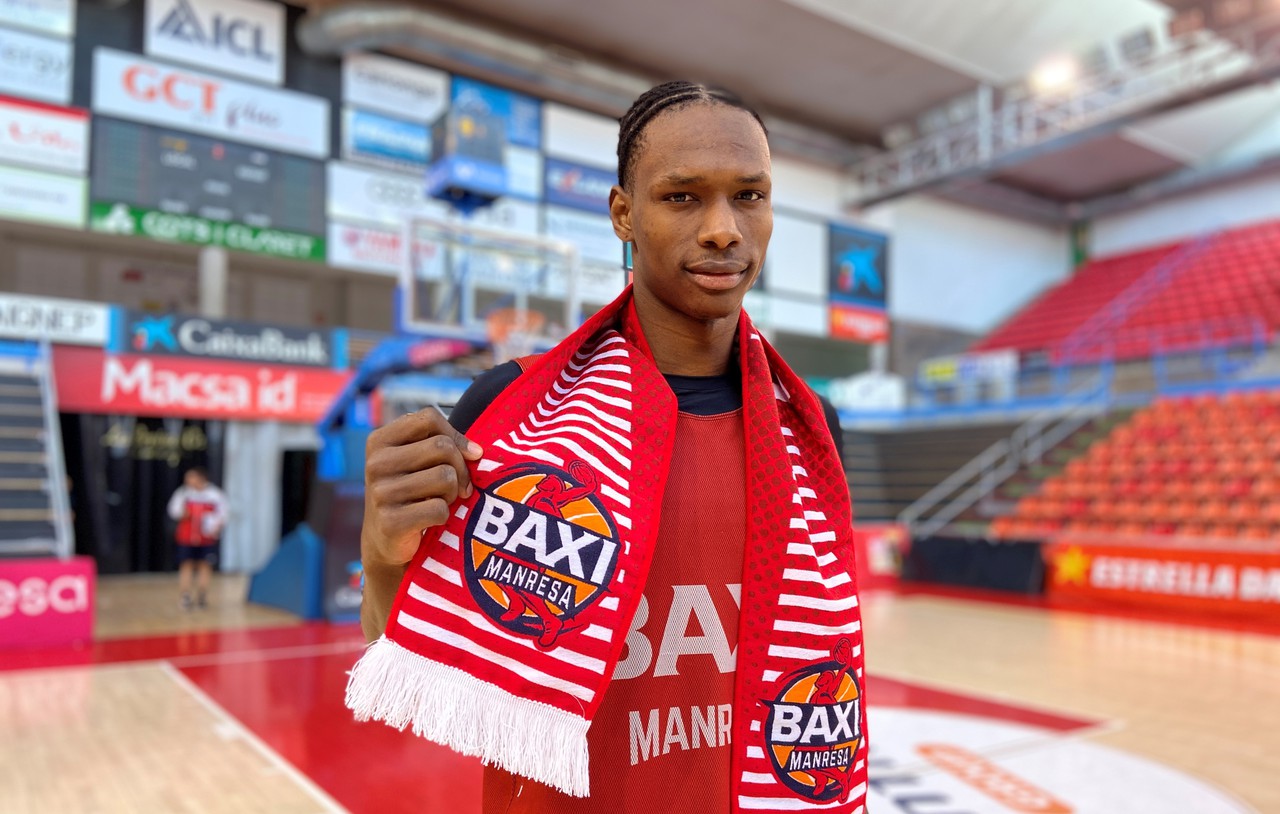 BAXI Manresa incorporates Brancou Badio for the end of the season
The Senegalese international point guard, with experience at home, arrives from Fraport Skyliners in Germany. Papi' is a 1,91m and 23 years old Senegalese, who is having a good season: 10,6p, 2,3r and 3ass.
Tuesday 10 of May of 2022 at 10:32
BAXI Manresa has made a signing to reinforce itself for the demanding end of the season that lies ahead. It is Brancou Badio, a 'combo' who has the nickname of 'Papi' and who will travel this Tuesday to Malaga with the team.
The Hadji Omar Brancou Badio (born February 17, 1999 in Rufisque, Senegal) will be until the end of this season BAXI Manresa player. Also called 'Papi', he knows Catalunya, as he played for FC Barcelona between 2019 and 2021. At Barça he played 7 games with the first team last season, and will also be in the second team. He is already an international with the Senegal national team.
This season he has had a good campaign in Germany, in the Fraport Skyliners coached by Diego Ocampo at the beginning of the season. In almost 26 minutes played per game, Badio has averaged 10.6 points, 2.3 rebounds and 3 assists. Before joining Barça, Badio was part of the CBA (Canarias Basketball Academy) in Gran Canaria.
Brancou Badio is a tall point guard, with a great athletic ability, and that after 2 years in Barça's formative basketball knows what Endesa League basketball is. He will be part of BAXI Manresa for the rest of the season.