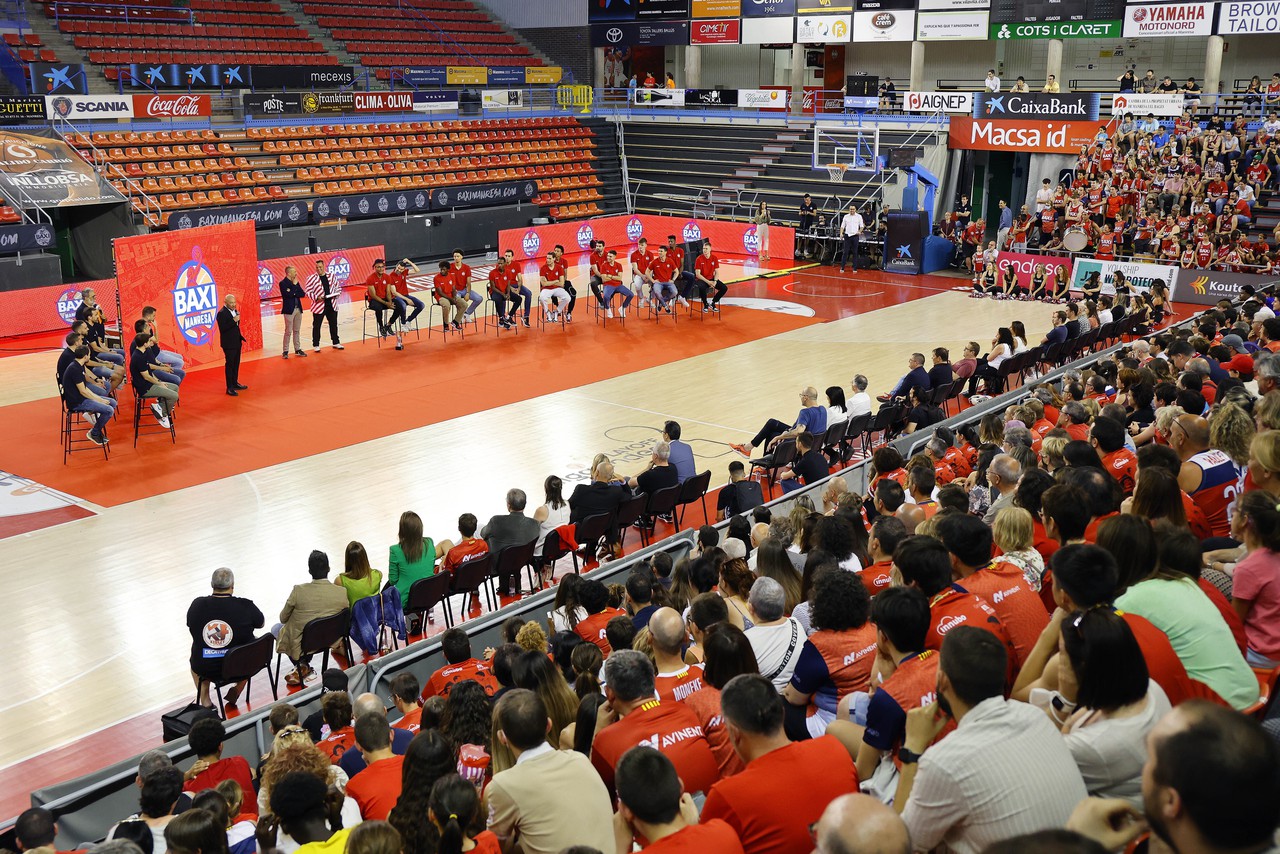 BAXI Manresa concludes an amazing season
The team ends a historic year in front of its supporters.
Tuesday 31 of May of 2022 at 13:12
Once again, BAXI Manresa received the warmth of Nou Congost, in a special and emotional event, where hundreds of fans wanted to thank the great work done during this season. Also, to say goodbye to Rafa Martinez, a reference of a generation, who after more than 20 seasons as a professional hangs up his boots.
At Nou Congost it has been created a communion and an impressive bond between fans and team, which was repeated at the end-of-season event. Charismatic players and a dedicated public, who have always been there, especially at the most important moments.
The most emblematic moment of the night was the tribute to Rafael Martínez Aguilera with a video dedicated to the legend from Santpedor. A review of his long career, 19,681 minutes, 919 games, 8292 points and 885 three-pointers. Beyond the numbers and titles, a reference and an example both on and off the court.
👏 Las palabras de DON RAFAEL MARTÍNEZ AGUILERA! #GraciasRafa pic.twitter.com/WAeBDECJjc

— BAXI Manresa (@BasquetManresa) May 30, 2022 A standing **Congost** effusively received all the members of the squad. Also **Joan Creus**, a legend of **Bàsquet Manresa**, who presented the award for being part of the best five of the **Liga Endesa** to **Chima Moneke**.

🌞 ¡Buenos días a todos!
📸 ¿Cómo definiría esta foto?

🌞 ¡Buenos días a todos !
📸 ¿Cómo definiríais la foto? pic.twitter.com/RteEXJQK9m

— BAXI Manresa (@BasquetManresa) May 31, 2022 This has been a historic season for **BAXI Manresa**. The team qualified again for the **Copa del Rei** 18 years later, played the final phase of the **BCL** and achieved twenty victories in the **Lliga Endesa**, winning in very complicated courts and turning the **Congost** into a real fortress.