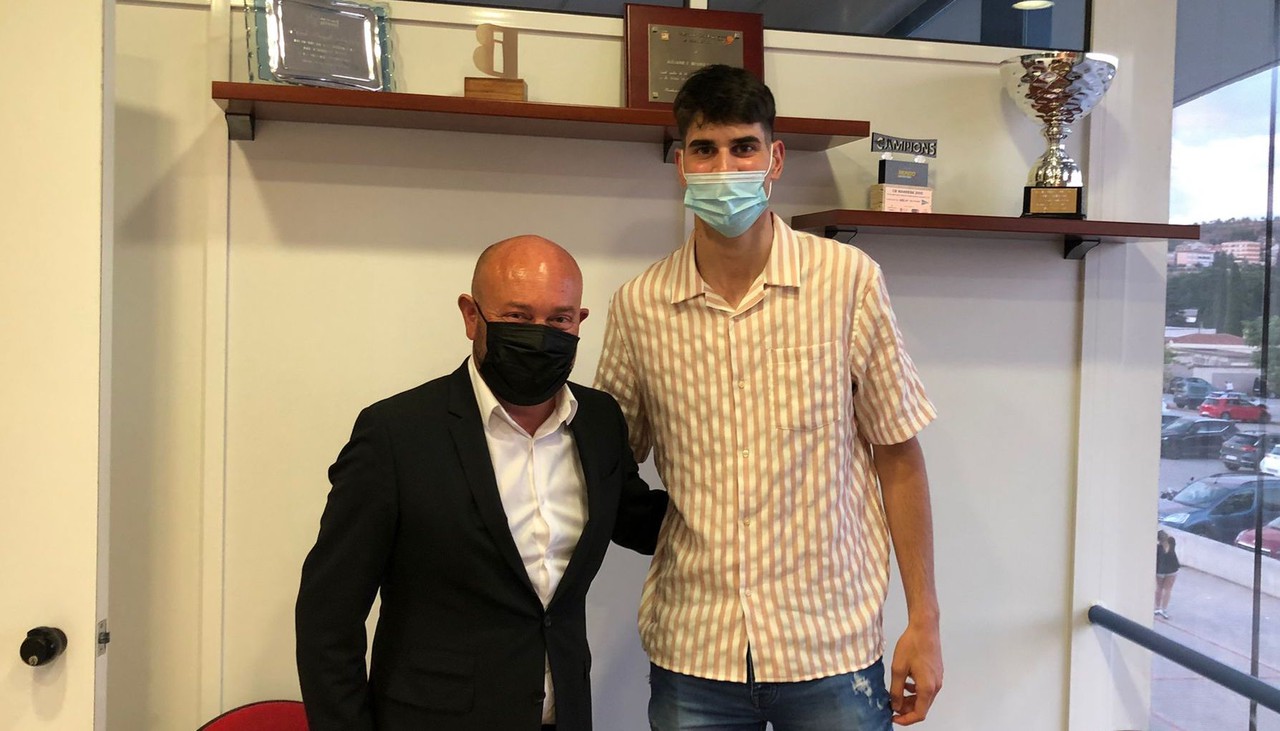 Toni Naspler signs the first professional contract with BAXI Manresa
The Manresa international base trained in the club's categories will continue its progression in Bages, with whom it will become a professional.
Tuesday 22 of June of 2021 at 13:06
Toni Naspler has signed this week his first professional contract with his club of a lifetime, BAXI Manresa. The 17-year-old from Manresa is thus linked to the red club for the coming seasons.
BAXI Manresa has made sure to have Toni Naspler Peraire (born in Manresa on July 11, 2003). Naspler is a base of 1.97 meters and formed entirely in the base basketball of Bàsquet Manresa. He has been part of the Spanish U13, U14, U15, U16 and U17 National Teams, where he has usually been the captain.
Naspler's future is thus linked for the next few years to his lifelong club, Bàsquet Manresa, where he has played in all categories.